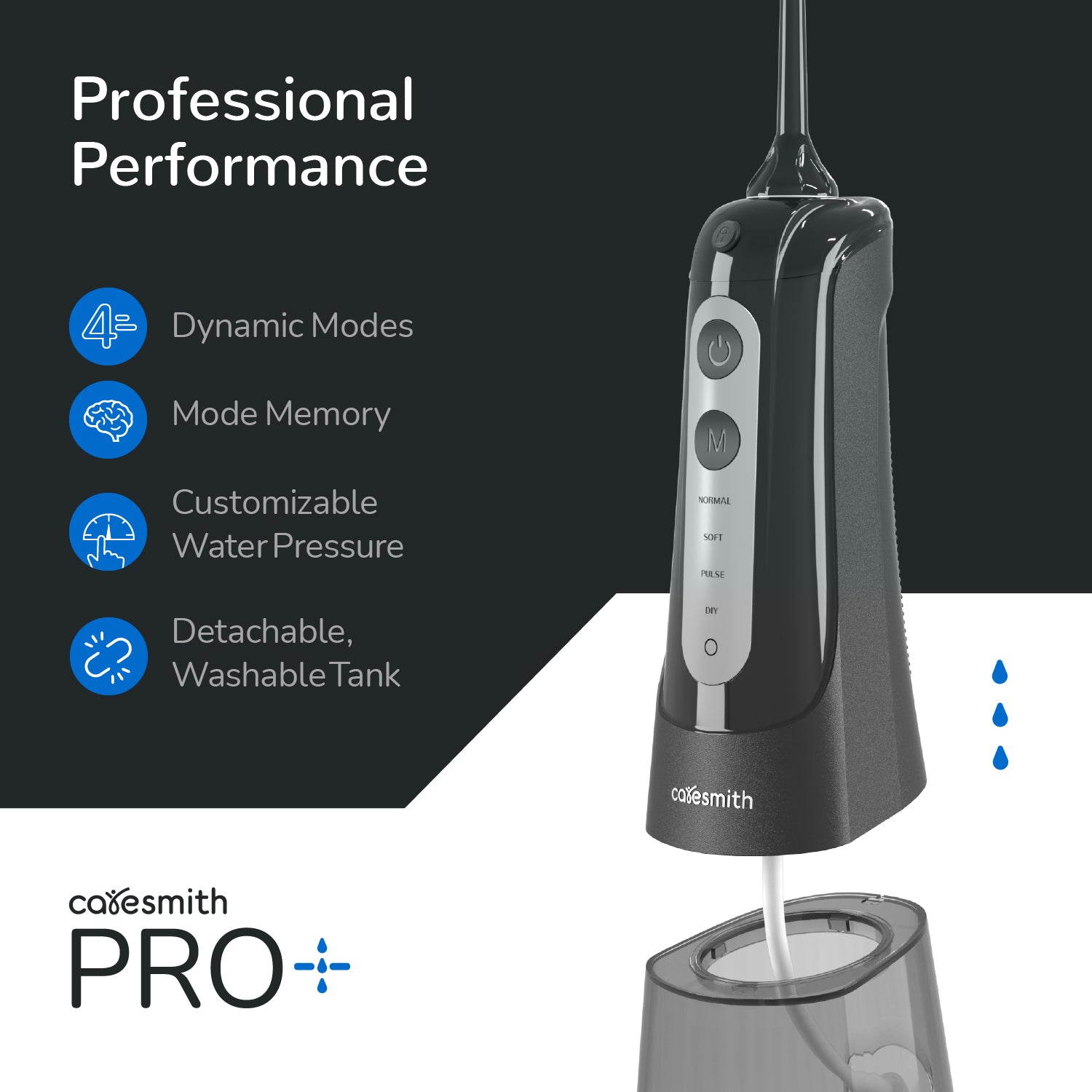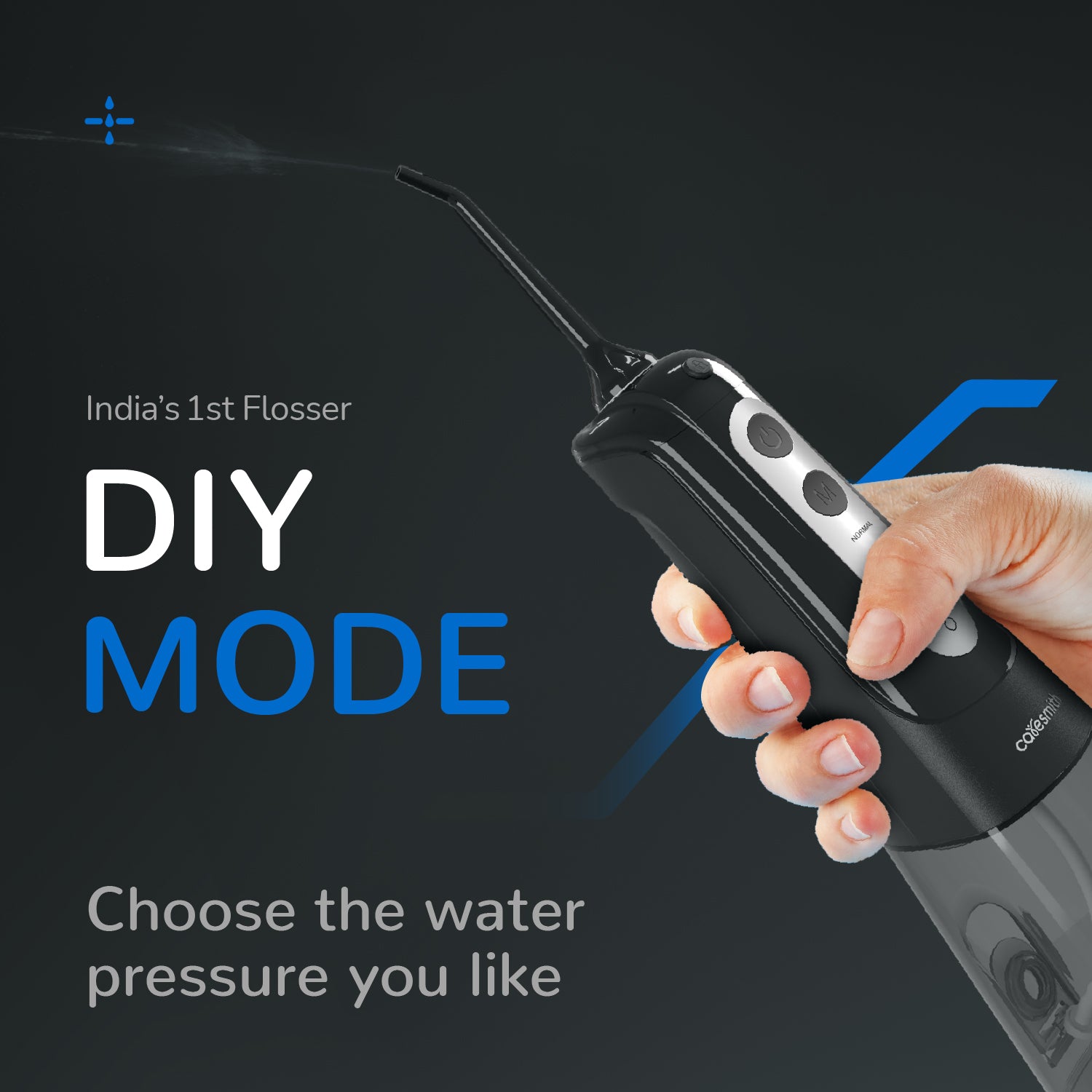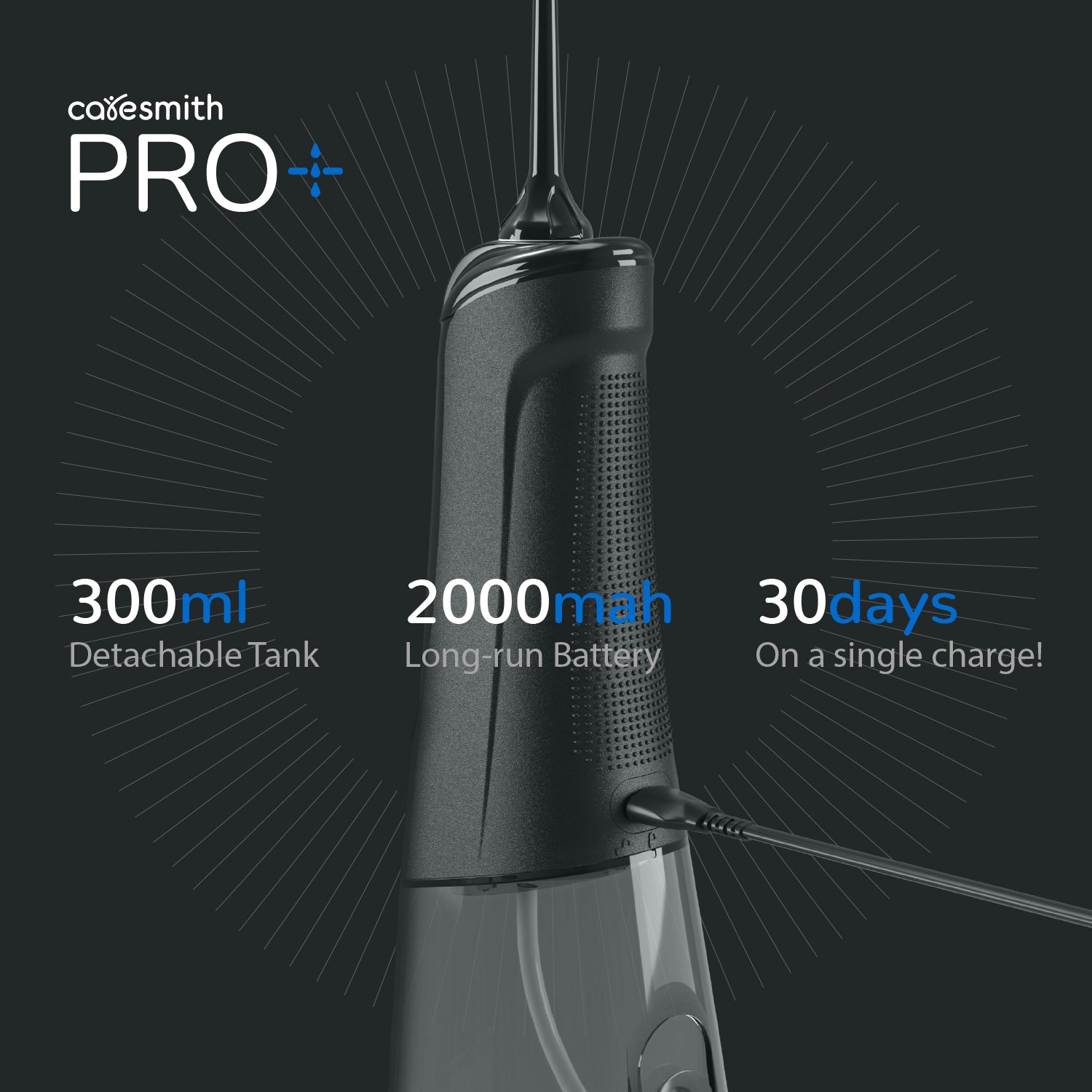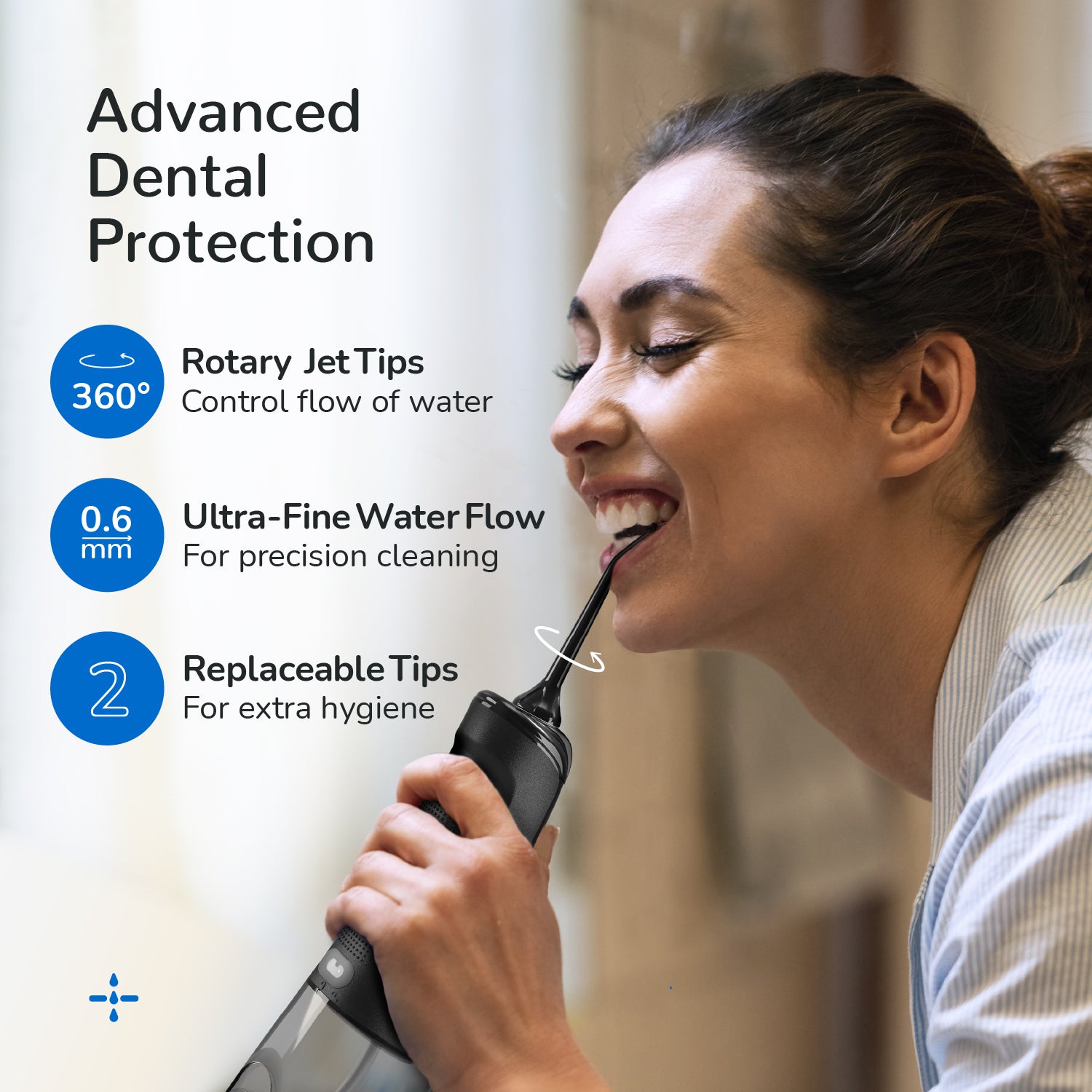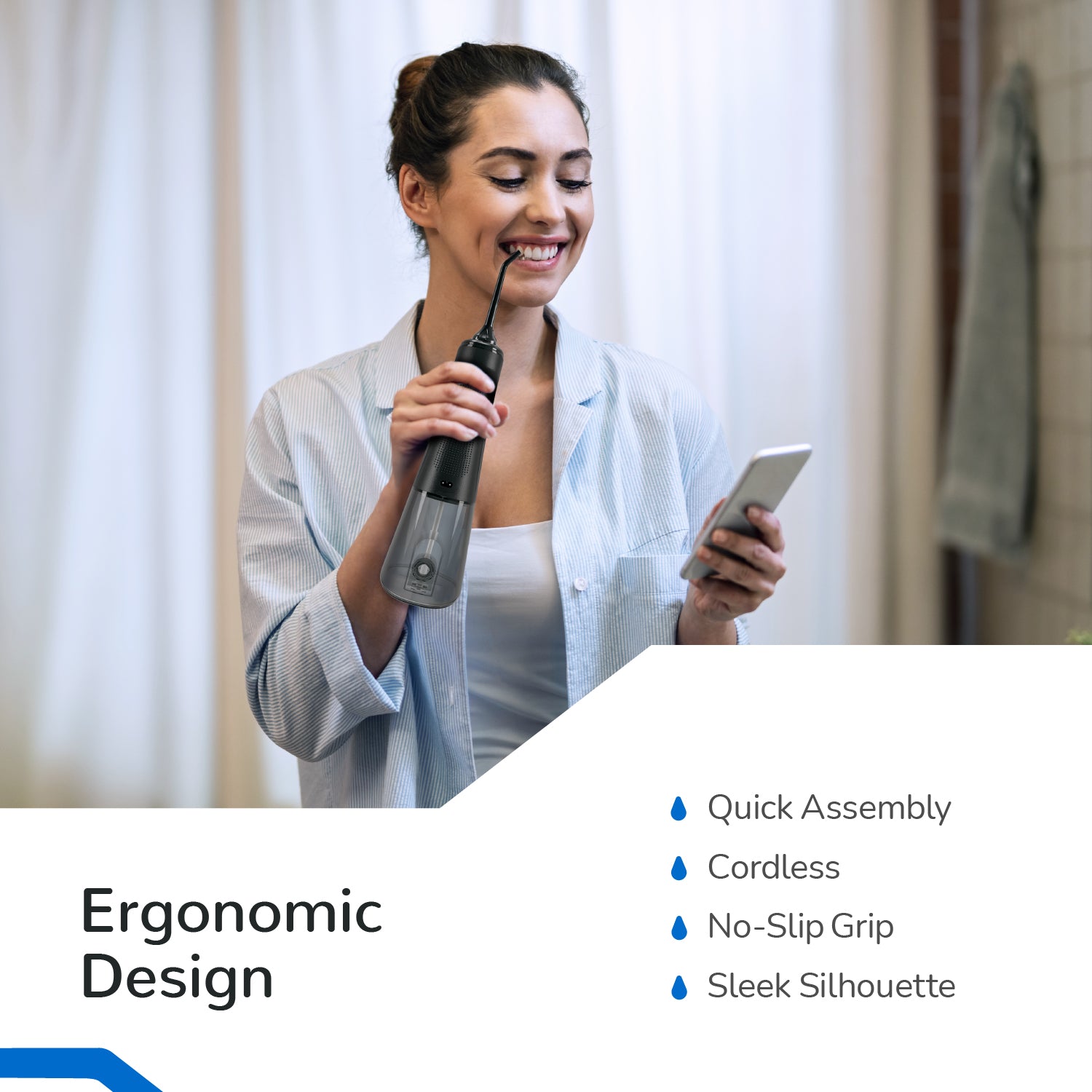 Achieve optimal oral health with the convenience of this cordless water flosser, designed for effective plaque removal.
Regular price

Rs. 2,098.00

Sale price

Rs. 2,098.00

Regular price

Rs. 5,550.00

Unit price

per
1] Battery Type - Lithium Ion
2] Battery Capacity - 2000mAh
3] Power Rating - 10W
4] Waterproof Rating
5] Net Weight - 271g
6] Tank Capacity - 300ml
1] 2 Jet Tips
2] 1USB Cable
3] 1 Carry Pouch
1] Step 1 : Open the water tank lid and pour water into the tank. Close tightly.
2] Step 2 : Insert the jet tip into the spray head hole at the top. Ensure you hear a clicking sound. To replace or remove the jet tip Please press the unlock button and then remove the jet tip
3] Step 3 : Select your mode by pressing the mode button and toggling between the modes.
NOTE: For first time users, please select soft mode in order o avoid bleeding of gums.
4] Step 4 : After you finish flossing, remove the water tank by twisting in the clockwise direction. Drain out any excess water from the tank.
Dentist Recommended
My whole family is using the caresmith dental flosser for some quite time. My dentist had recommended to use it. It's my third purchase for my family and battery performance has been improved a lot. Would highly recommend this product.
Feed back
I have been using Flosser of same make for the last four years and this is my Third Caresmith flosser. Good product. My only concern is that product supplied to me of 2021 batch, hence life of battery is suspected.
Essential for oral hygiene
Effective in dental flossing with decent battery backup
Professional Flosser
Good product. Easy to use and expected result.
Excellent Flosser
Flosser is awesome. The only drawback is when holding the flosser, accidental chances of pressing the buttons might occur. This is not frequent for me. But yes the placement of buttons can be considered.
We're committed to delivering on our promise with 100% dedication.