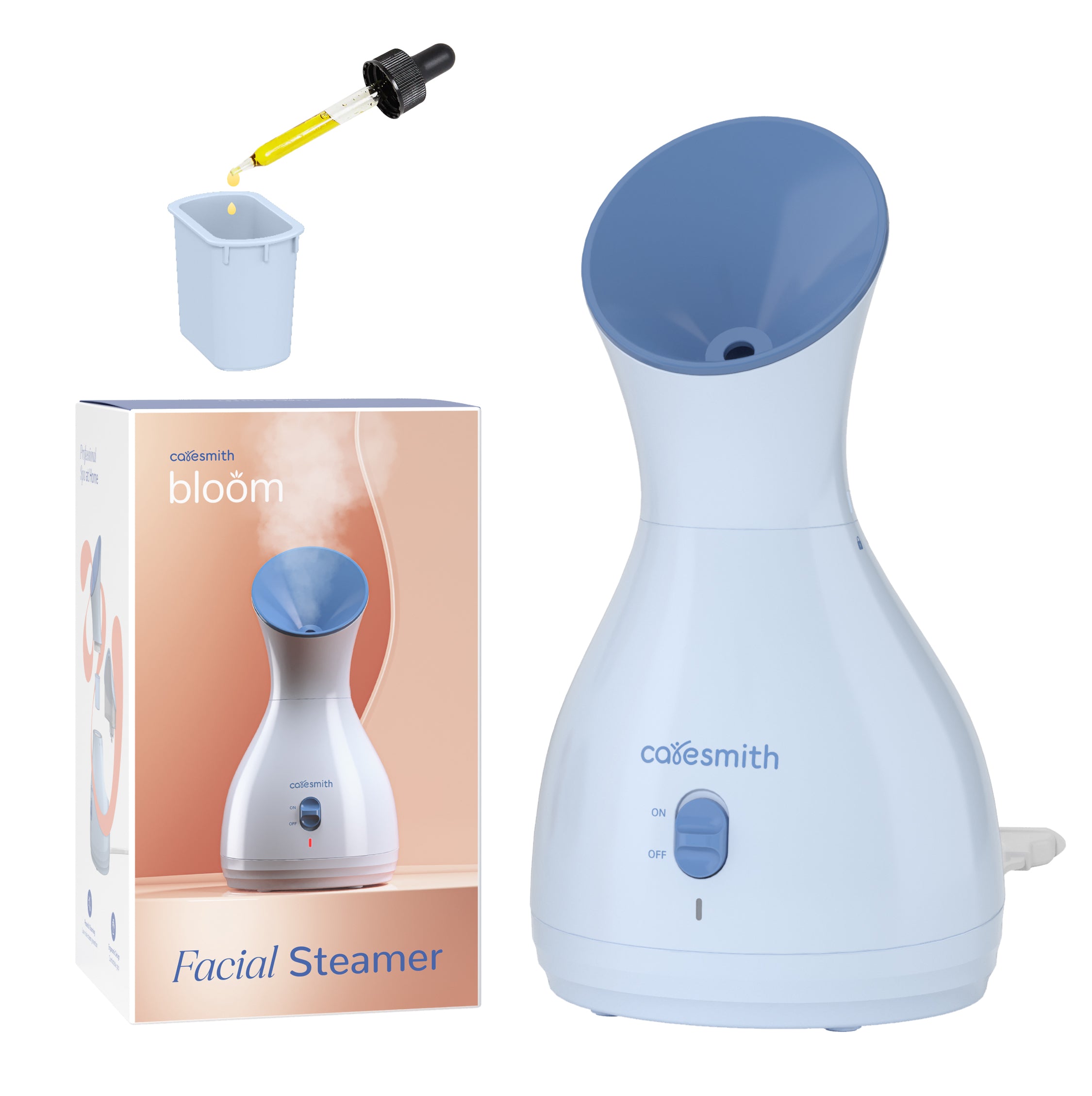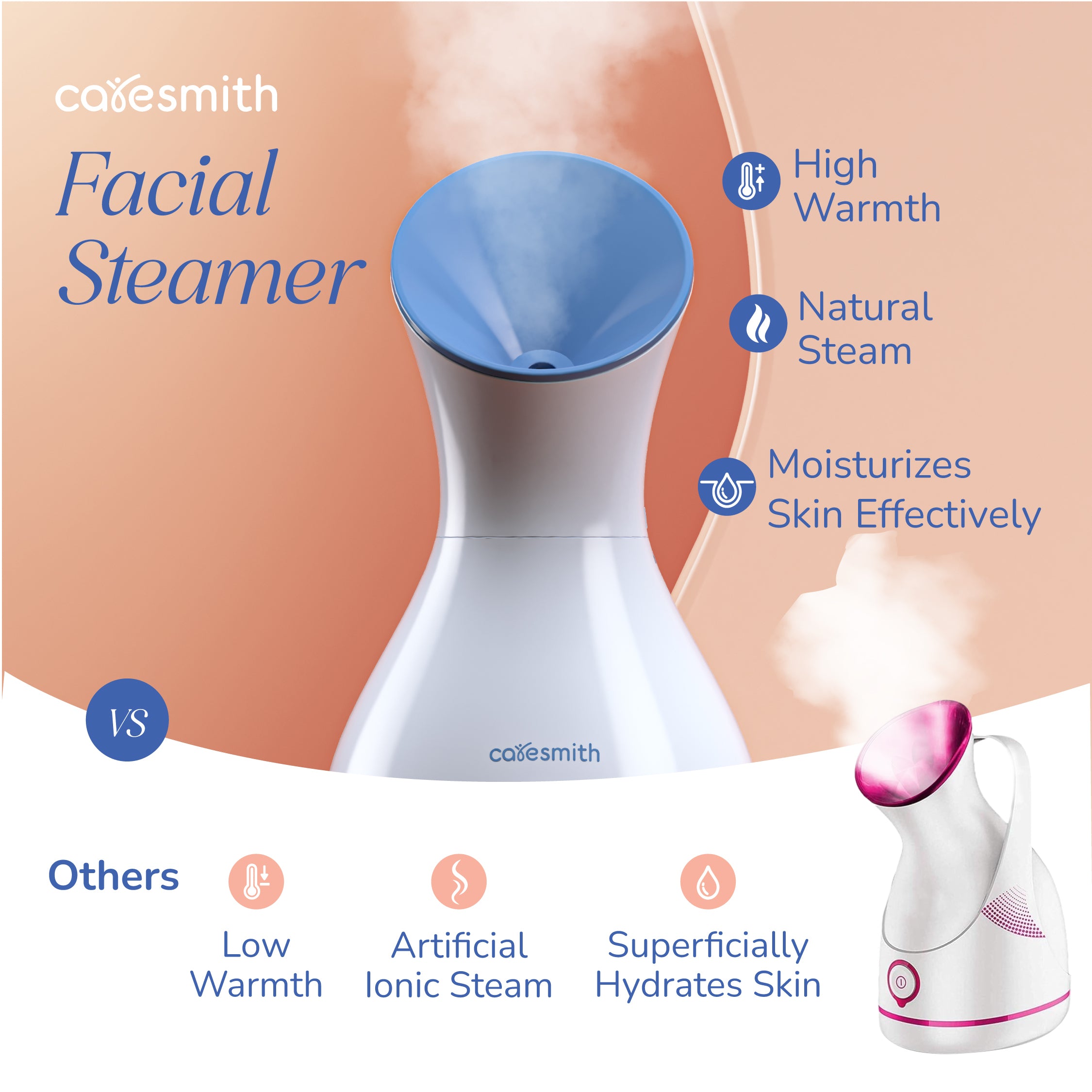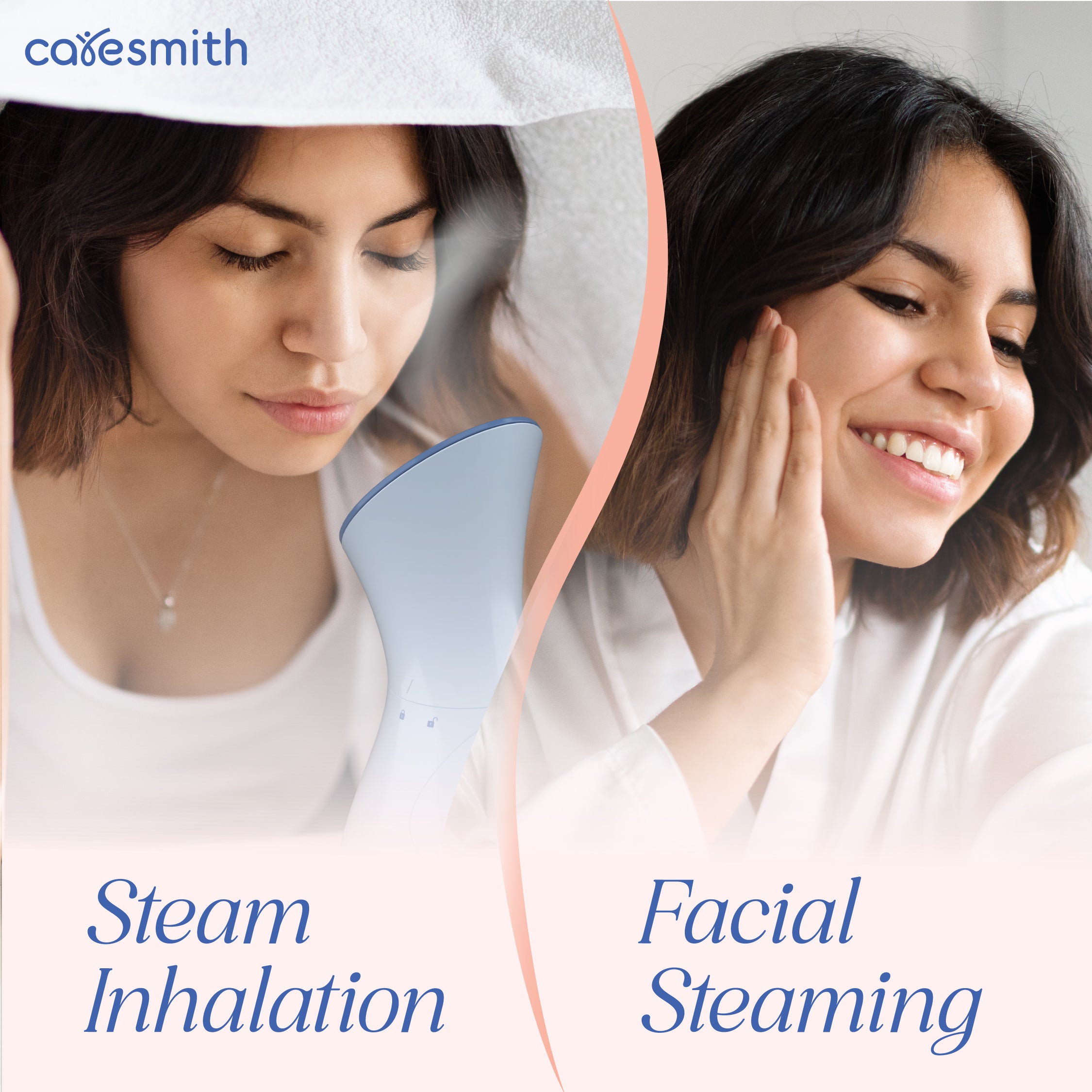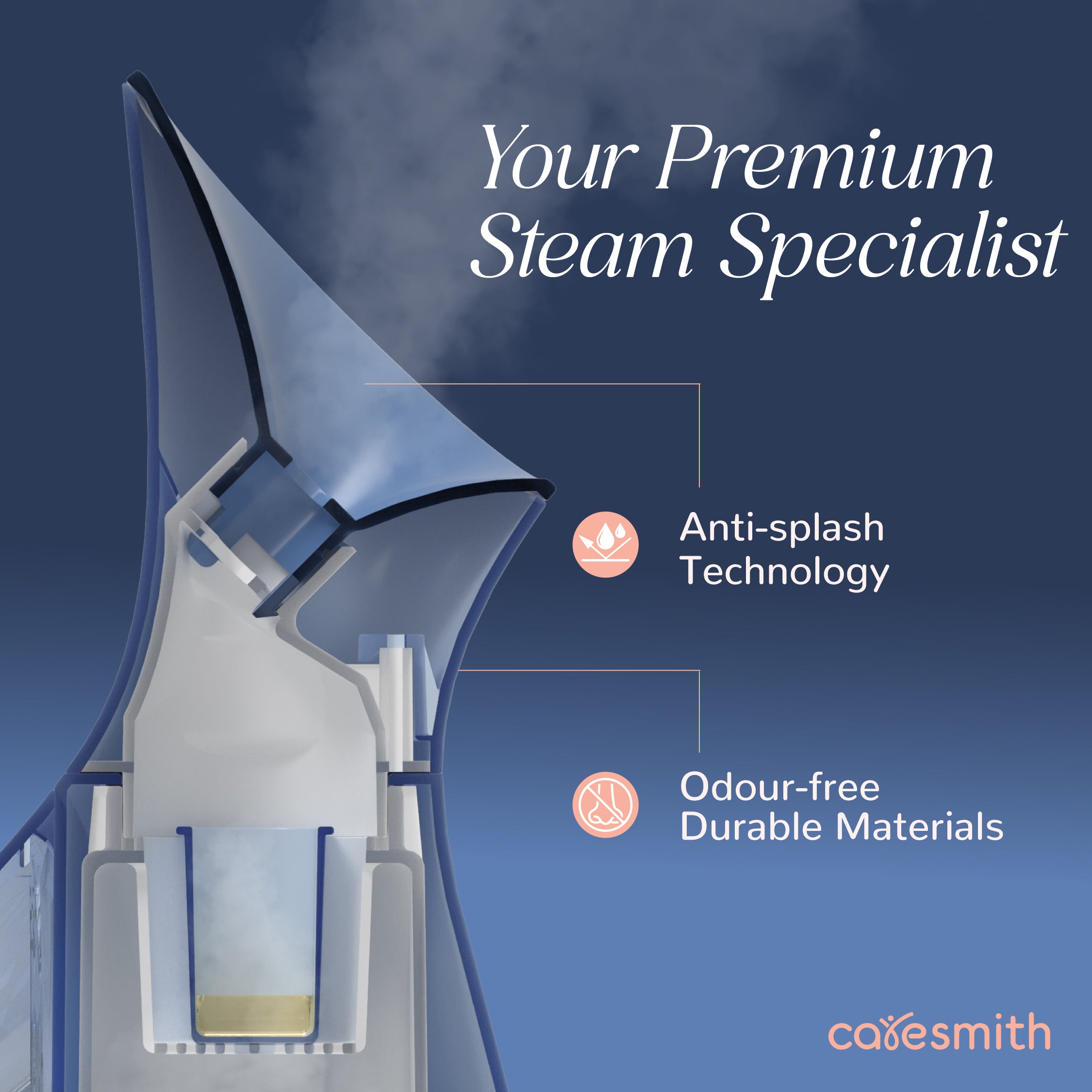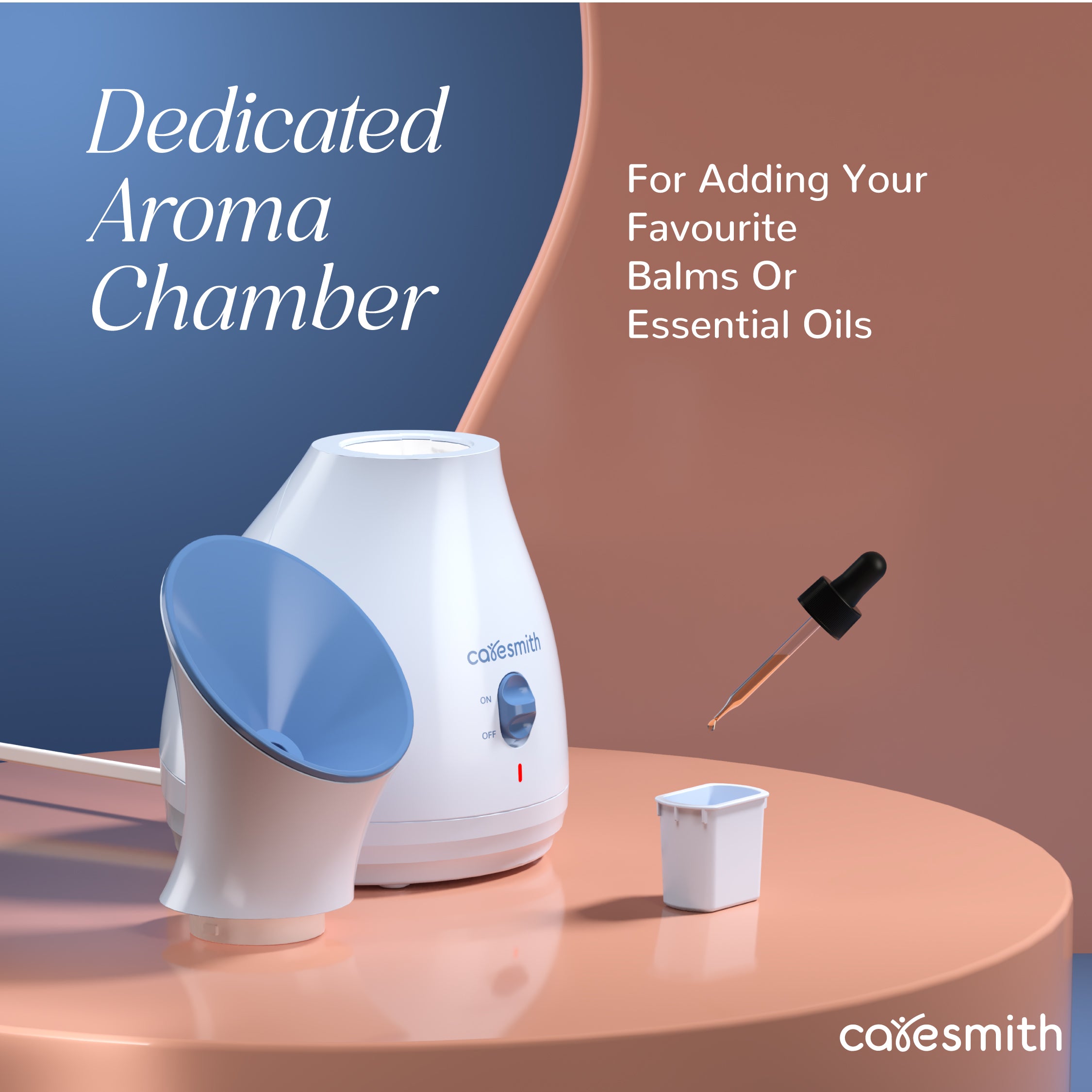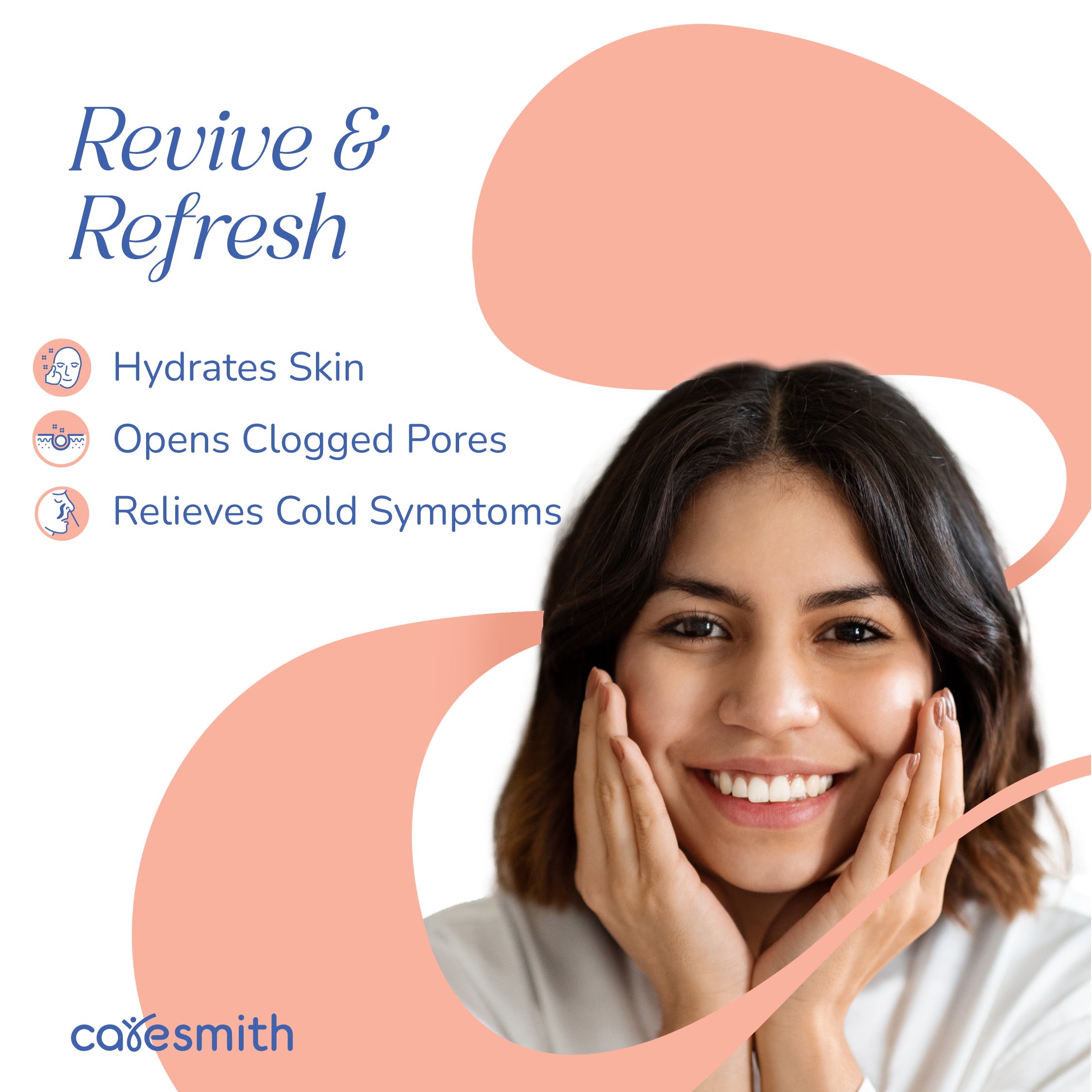 Pamper yourself right from the comfort of your home with this 2-in-1 Steamer which works as a face steamer- providing the necessary hydration benefits for glowing skin needs as well as a vaporizer steamer- helping in relieving cold, cough & congestion.
Regular price

Rs. 1,699.00

Sale price

Rs. 1,699.00

Regular price

Rs. 3,000.00

Unit price

per
1] Working Time: 16 minutes
2] Rated Power: 430W
3] Frequency: 60Hz
4] Water Tank Capacity: 170ml

1] 1 x Facial Steamer
2] 1 x Aroma Basket
3] 1 x User Manual
Using for Facial Steaming & Steam Inhalation
Preparation:
1. Make sure the steamer is not plugged into a power socket before adding water.
2. Remove the water tank from the back of the steamer and turn the cap counter-clockwise to open.
3. Fill the water tank with distilled or pure water to the maximum scale of 170ml through the water inlet opening. Then, close the tank cap tightly by turning clockwise.
4. Place the water tank back into steamer body.
5. To turn ON the steamer, plug it in to the power switch and slide the ON/OFF button upwards.
6. The indicator lights up RED indicating the steamer is heating up

Steaming: 1. The steam emission starts in about 80 seconds.
2. Place the steamer about 20-25 cm away from your face for comfort.
3. Close your eyes to enhance comfort, prevent eye irritation, and let your eyelids experience the soothing effect of steam.

After Use: 1. To turn the steamer OFF, slide the ON/OFF button downwards.
2. The indicator light will turn off.
3. Unplug it from the power source.
4. Once the steamer cools down, drain excess water from the water tank and inlet before storage.
We're committed to delivering on our promise with 100% dedication.