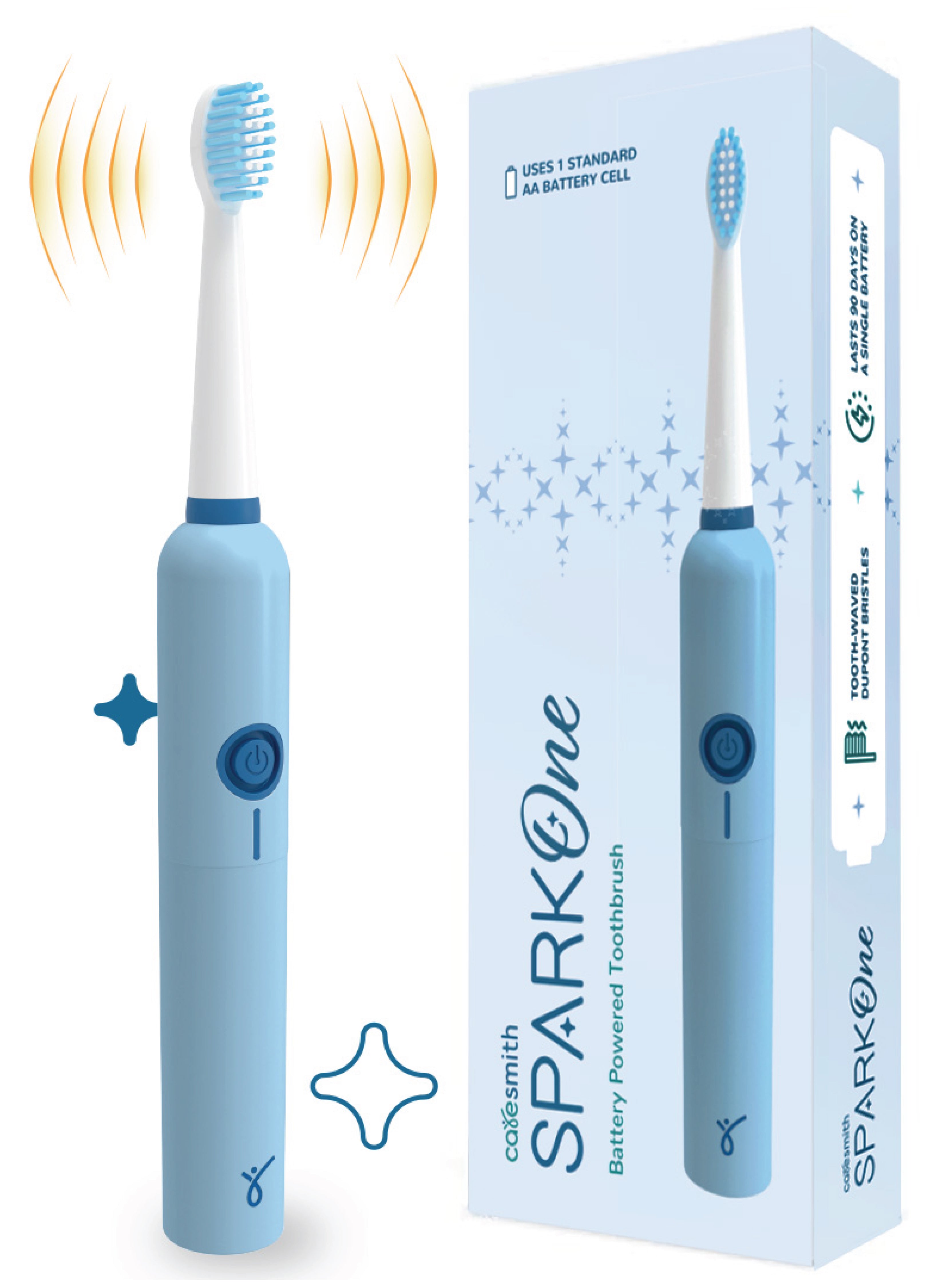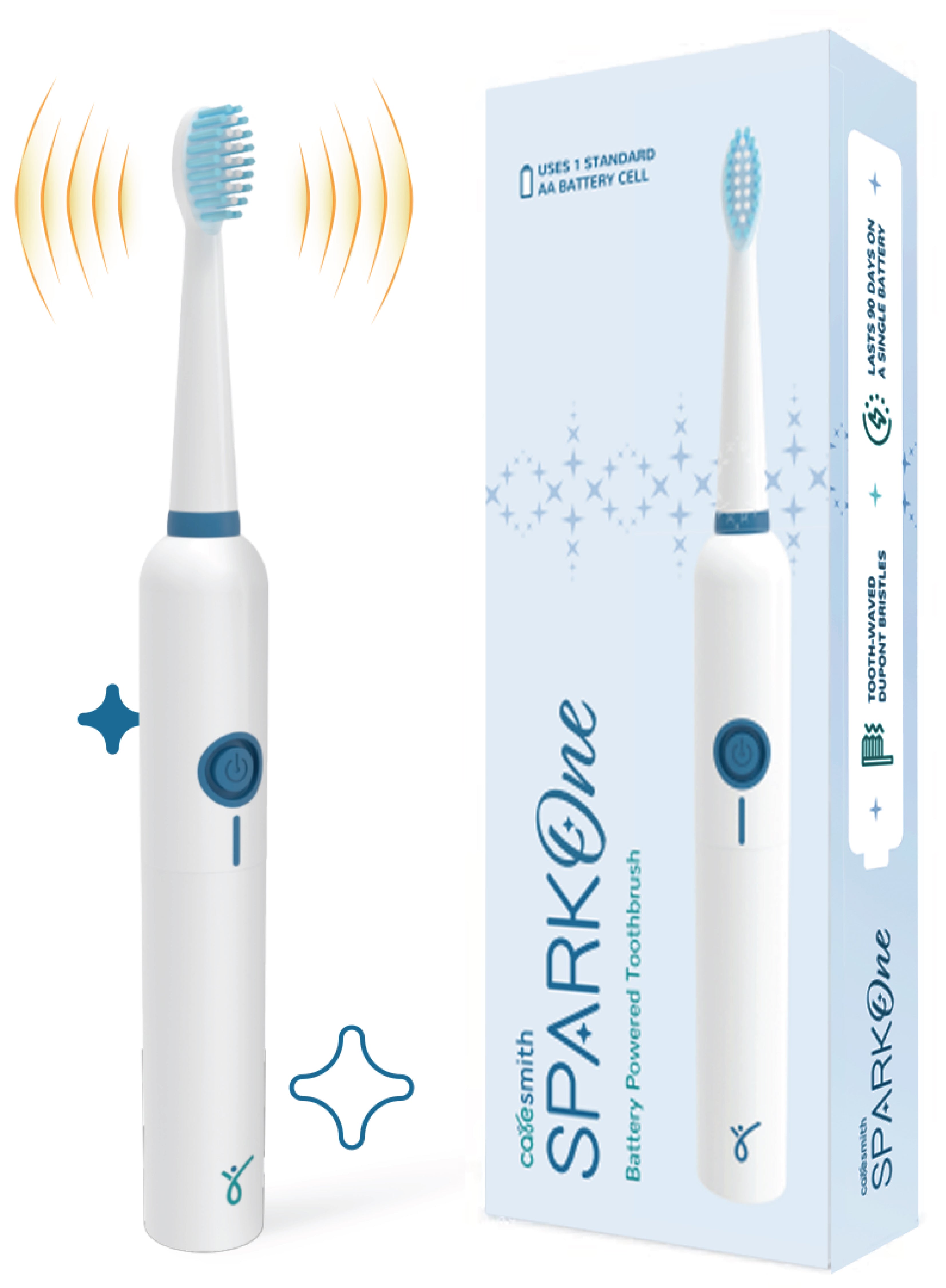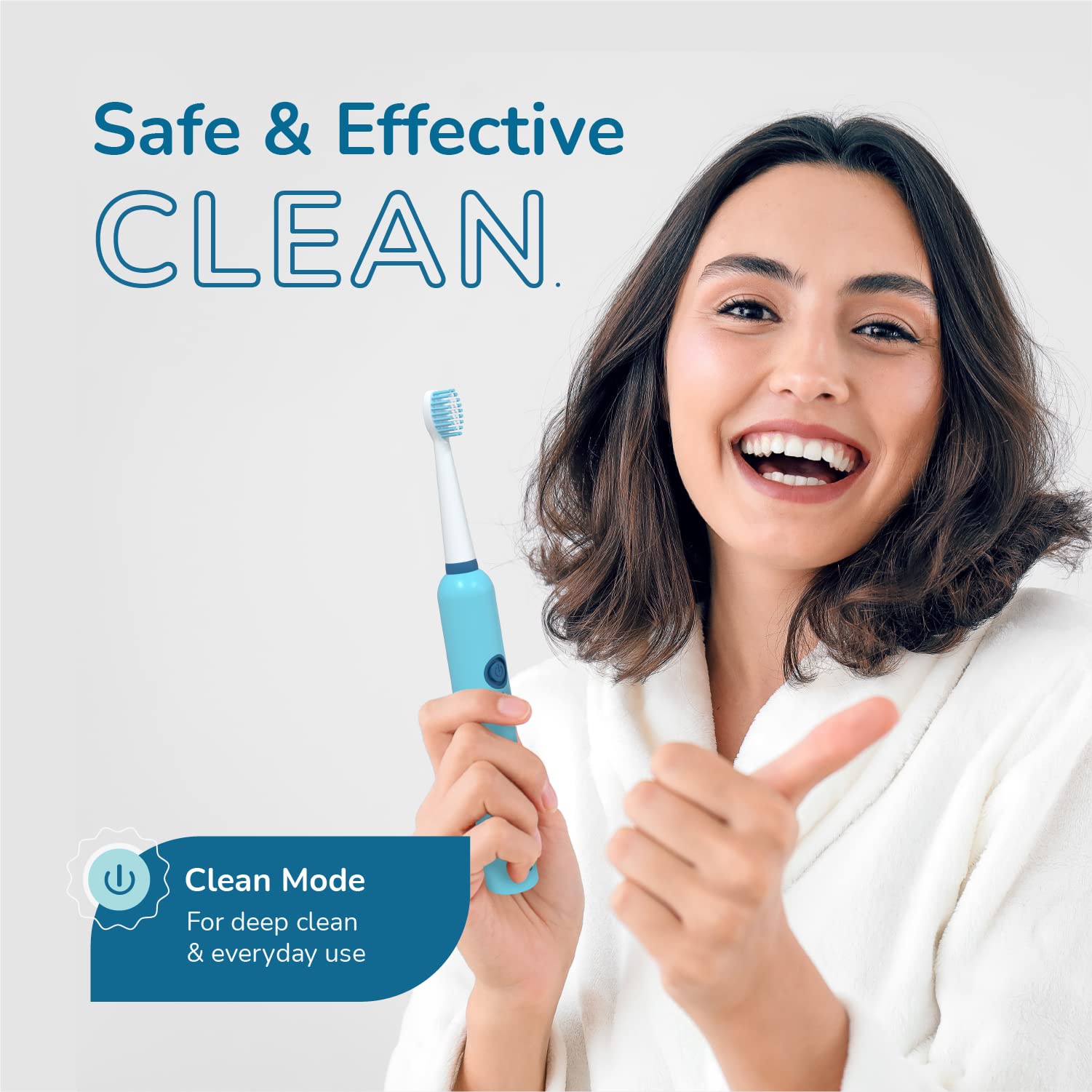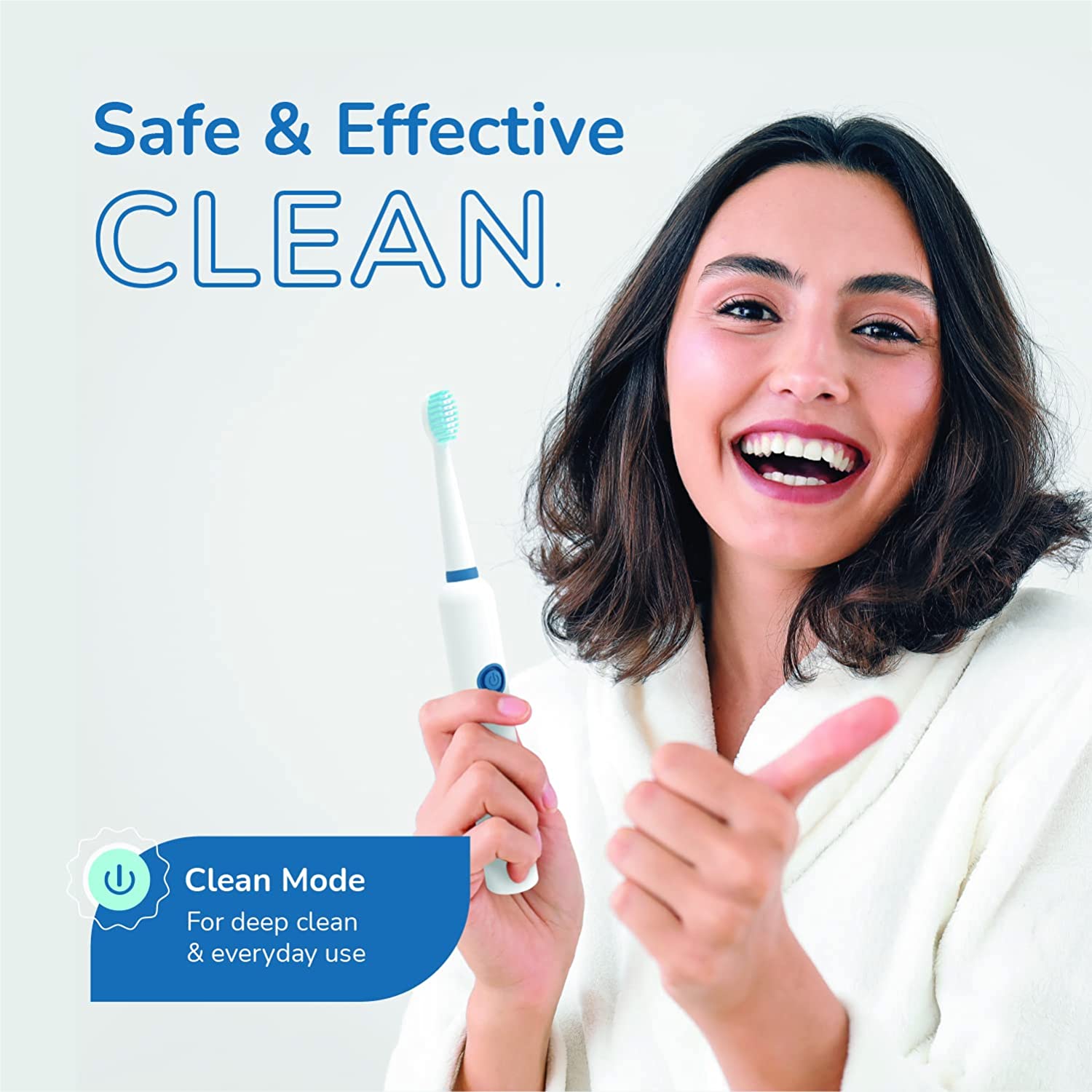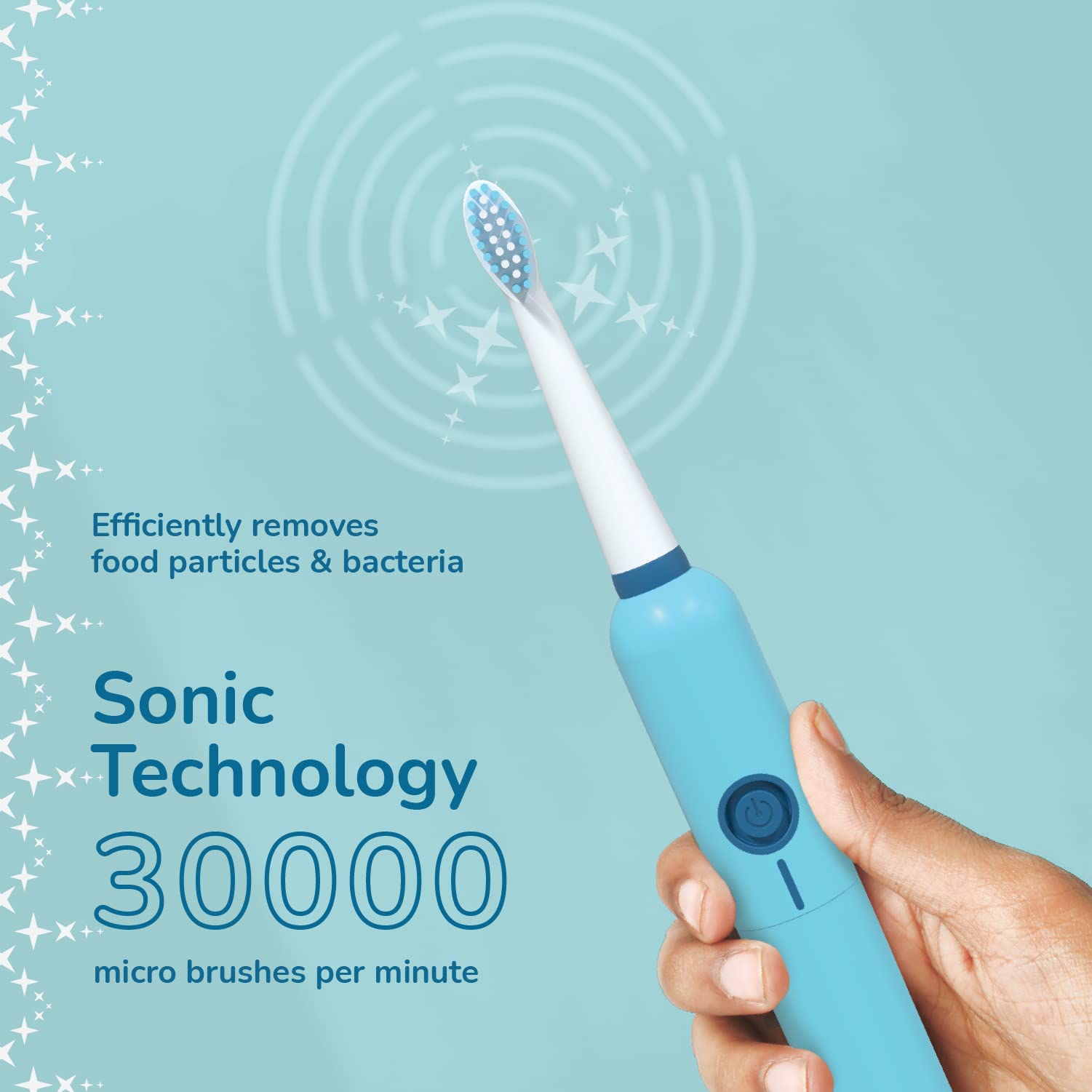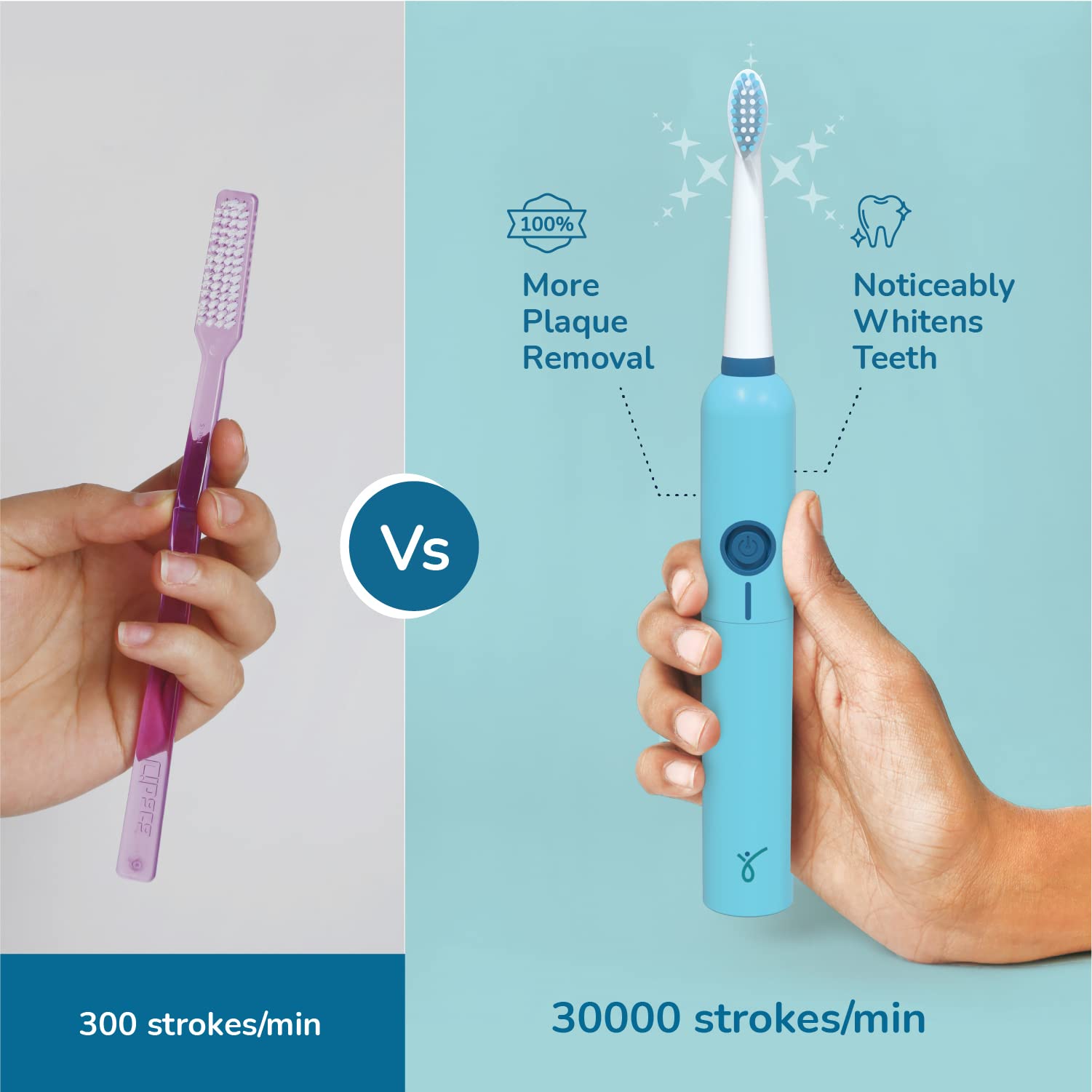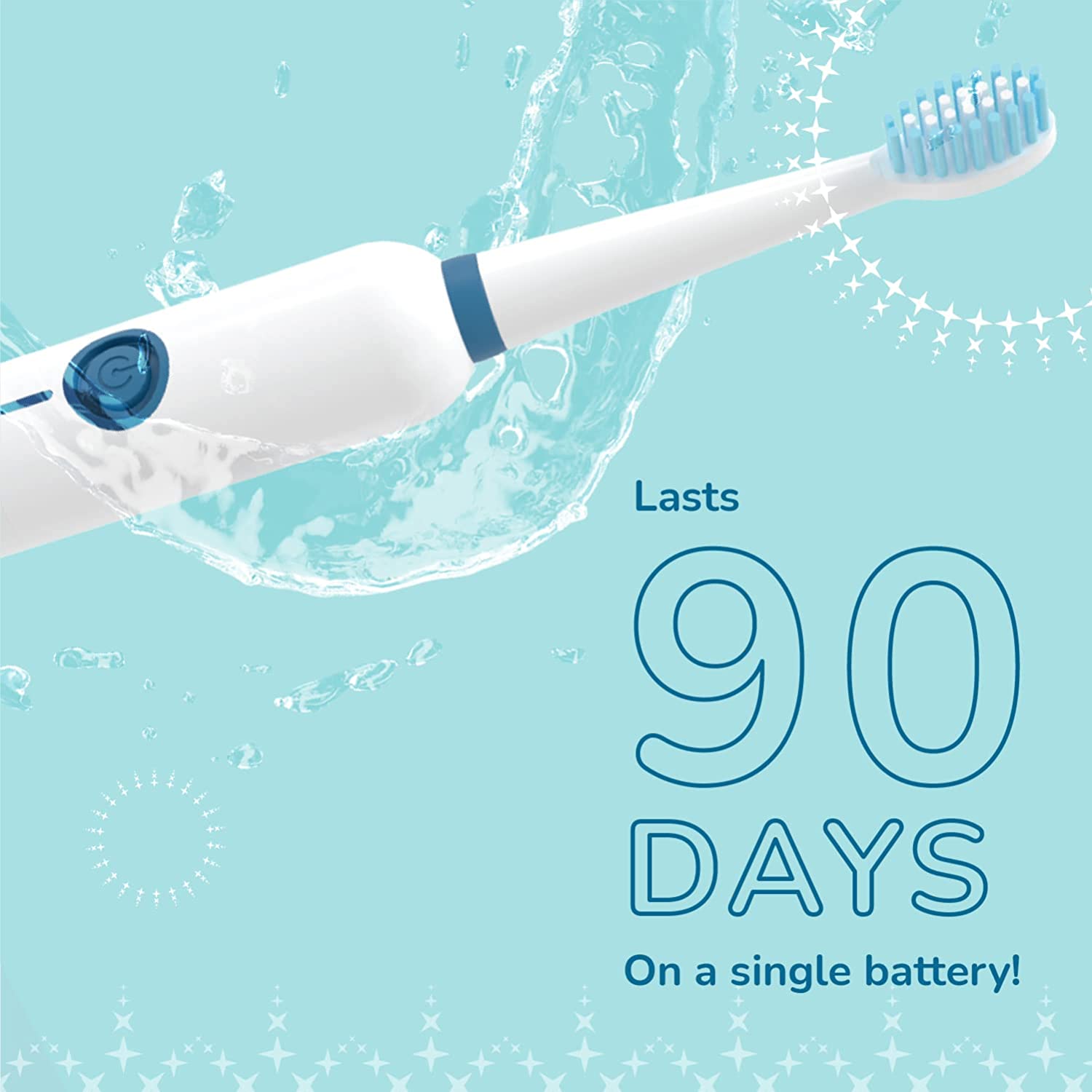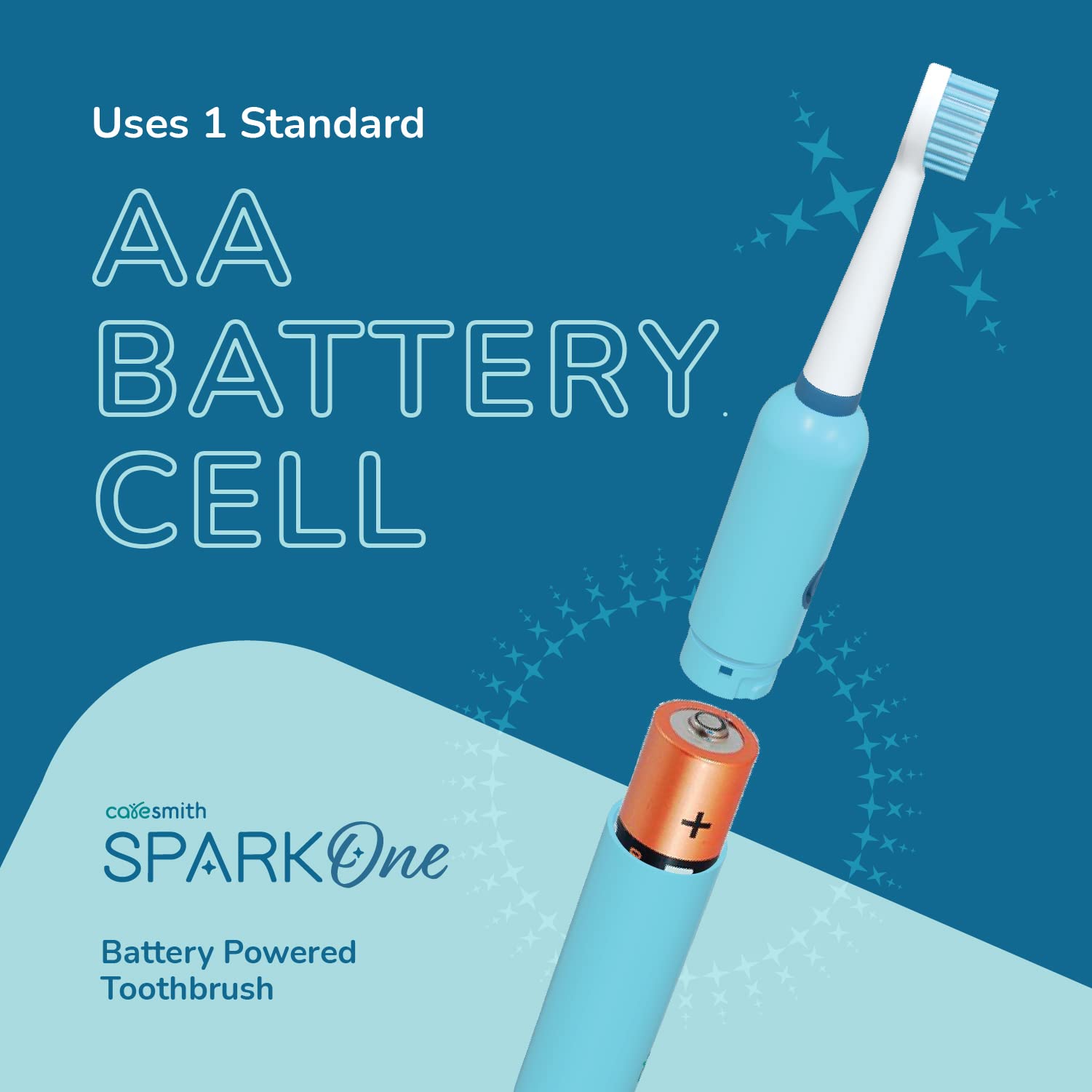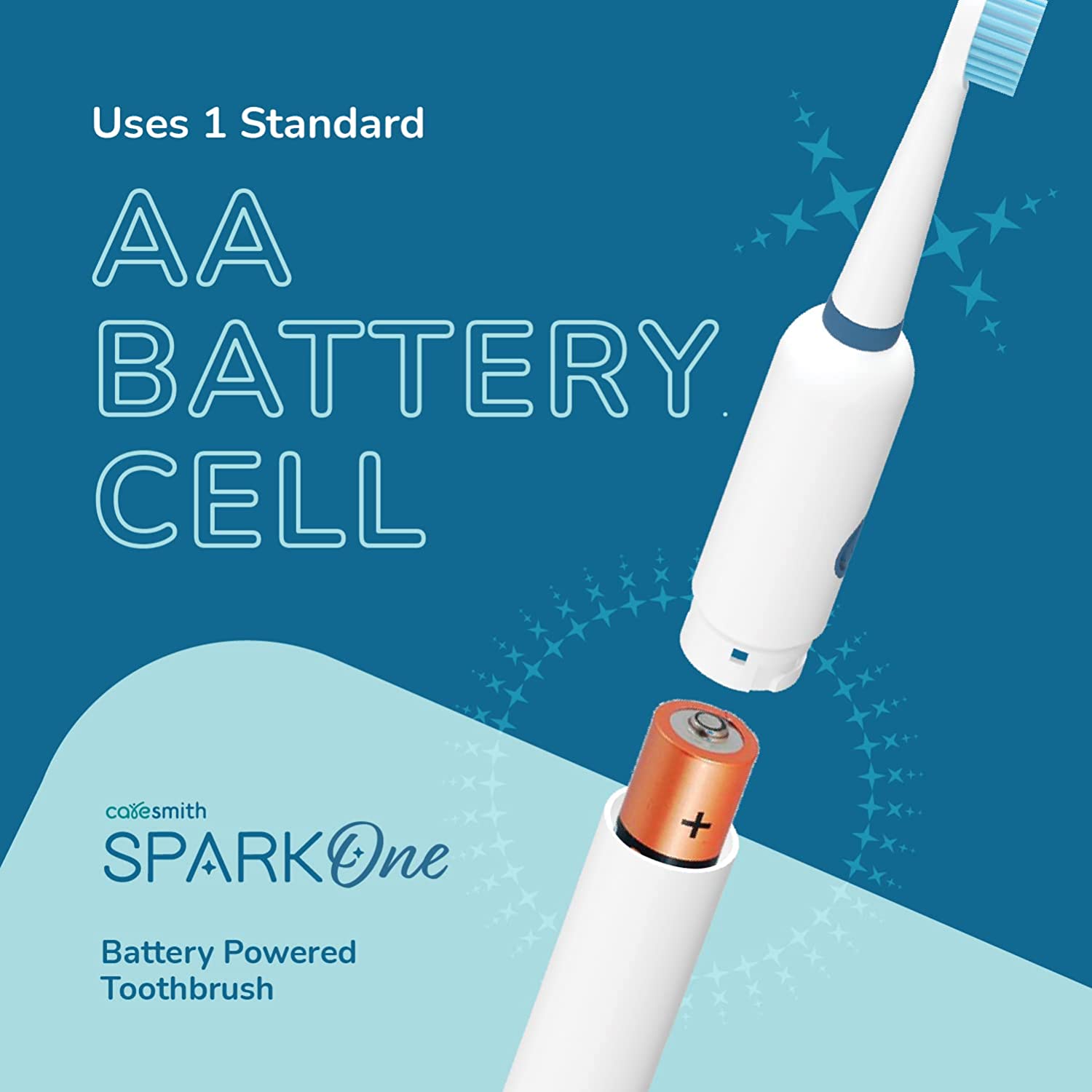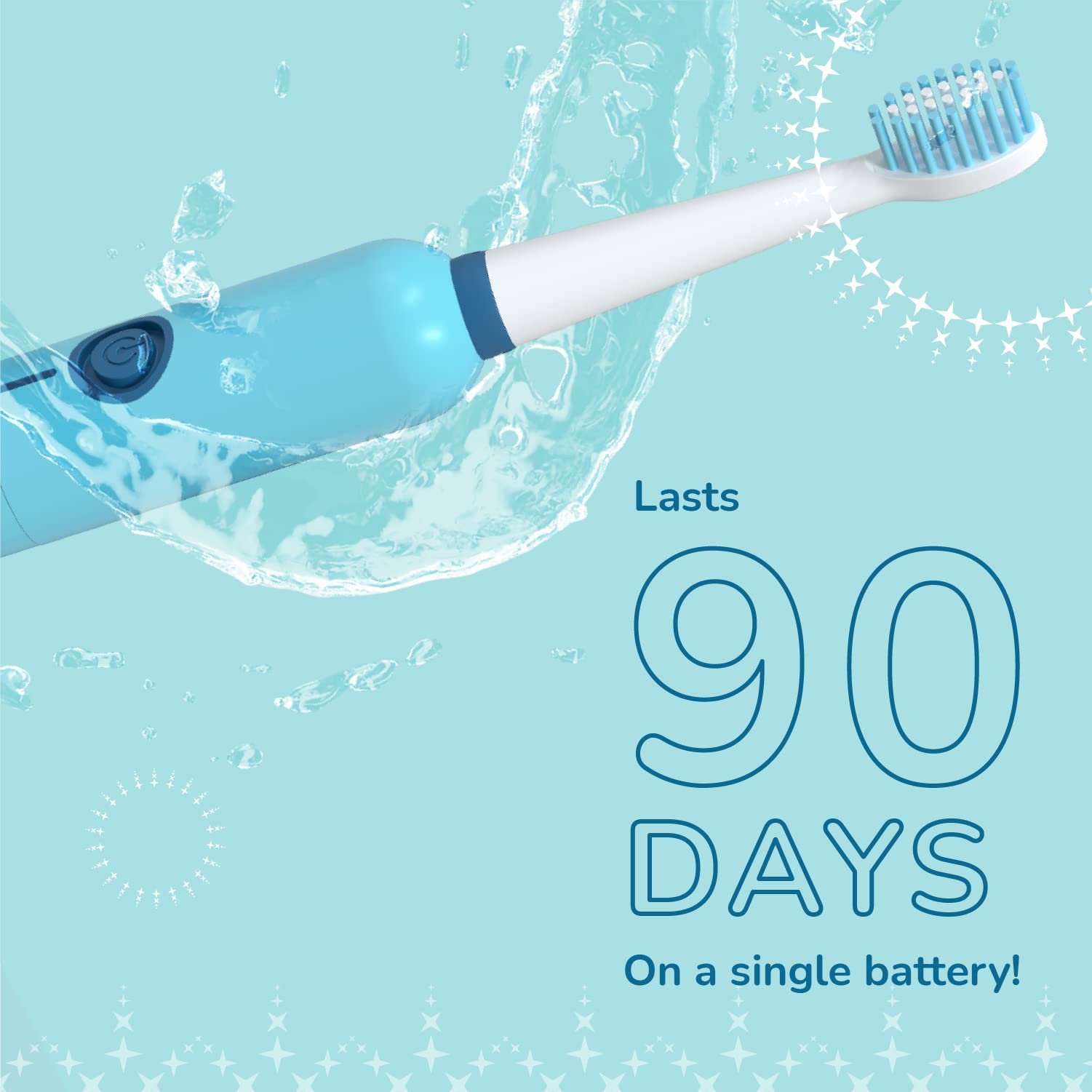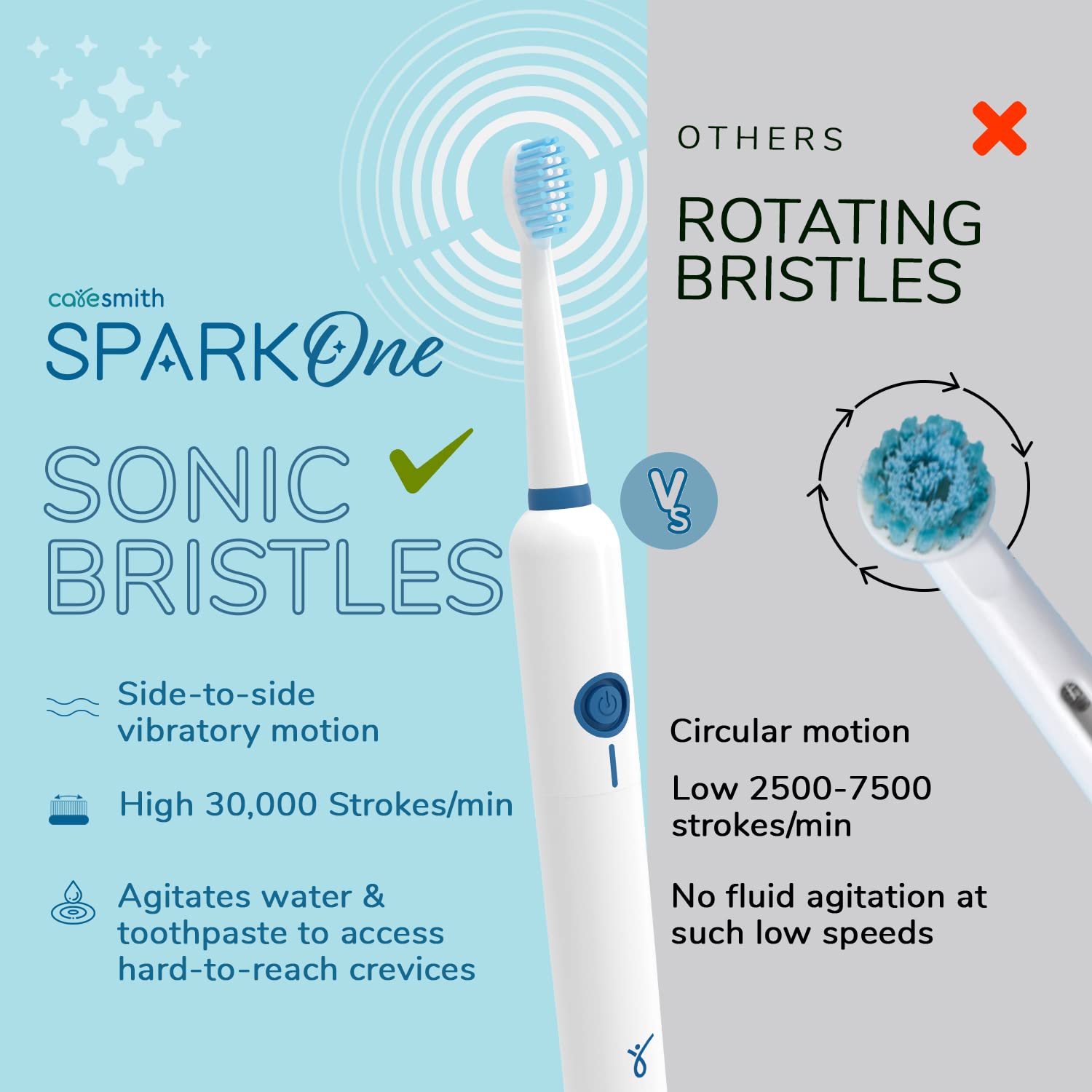 Keep your smile fresh and clean on the go with sparkone battery toothbrush.
Sale price

Rs. 499.00

Regular price

Rs. 1,100.00

Unit price

per
1] Battery Type - AA*1
2] Rated Voltage-DC 1.5V
3] Rated Power - 0.5W
4] Waterproof Rating-IPX7
5] Charging Method - Battery Powered
6] Net Weight - 45g
1] 1 Toothbrush Handle
2] 1 Toothbrush Head
3] 1AA Battery
4] 1User Manual
1] Attach the brush head and make sure its locked in place.
2] Wet the bristles and apply appropriate amount of toothpaste.
3] Turn the brush on when it is in your mouth to avoid splashing.
4] Glide the brush along the gum line using only Tight pressure from your fingertips.
5] Do not press or scrub hard.
6] Spend extra time on the inner surfaces of your lower front teeth as this is where dental calculus can build up. Now clean the biting surfaces(top of the back teeth).
Best sonic toothbrush in the price range
First impressions are really good with easy setup thanks to the manual enclosed.Design : Feels good to hold and light weight.Sonic Vibrations: New users will take few days to get used to it, but after that it feels better.Cleaning : It cleans really well since it has 30,000 oscillations per minuteExtras: Uses a single AA battery, so it'll have longer life and has a brush head cover which is a plus and it has 1 Year warranty.The brush heads are also well priced. overall, it's a good purchase
Did not last much
Had used a few other electric toothbrushes in the market before. This one seems no better or worse. This one seems to have more vibrations as it is claimed. The head isa bit small but is sufficient to reach the farthest corners. Seems good for the cleaning part.P.s: did not last for more than 8 months…dont know if that is good or bad …
Different from traditional !
I purchased this after a dentist suggested to use electric toothbrush. After looking at lot of brushes thought of trying this, i ordered lite and i could make out the difference after first use, I have gaps in my teeth and food getting stuck was usual and using toothpick was causing my gums to bleed, after using this i feel plaque also is reduced a bit, may be after some prolong use that may decrease, overall satisfied with the product. Changing heads will be a costly affair, it it comes down to the traditional brushes then its win win.
Lasted exactly 3 month
I thought the battery was dead but the brush stopped working within just 3 months, negative rating for longetivity.
We're committed to delivering on our promise with 100% dedication.




Electric Hot Water Bag
Regular price

Rs. 1,199.00

Sale price

Rs. 1,199.00

Regular price

Rs. 2,250.00

Unit price

per
The Caresmith Eon electric hot water bag is designed to be convenient and provide soothing heat for several hours. The Caresmith Eon can be used as a warmer for hands, feet, neck & shoulders. It is also extremely useful for inflammation, back aches, cramps,...
Regular price

Rs. 1,199.00

Sale price

Rs. 1,199.00

Regular price

Rs. 2,250.00

Unit price

per
Bikini Trimmer
Regular price

Rs. 1,299.00

Sale price

Rs. 1,299.00

Regular price

Rs. 3,000.00

Unit price

per
Trims even your most sensitive areas without a scratch
Regular price

Rs. 1,299.00

Sale price

Rs. 1,299.00

Regular price

Rs. 3,000.00

Unit price

per