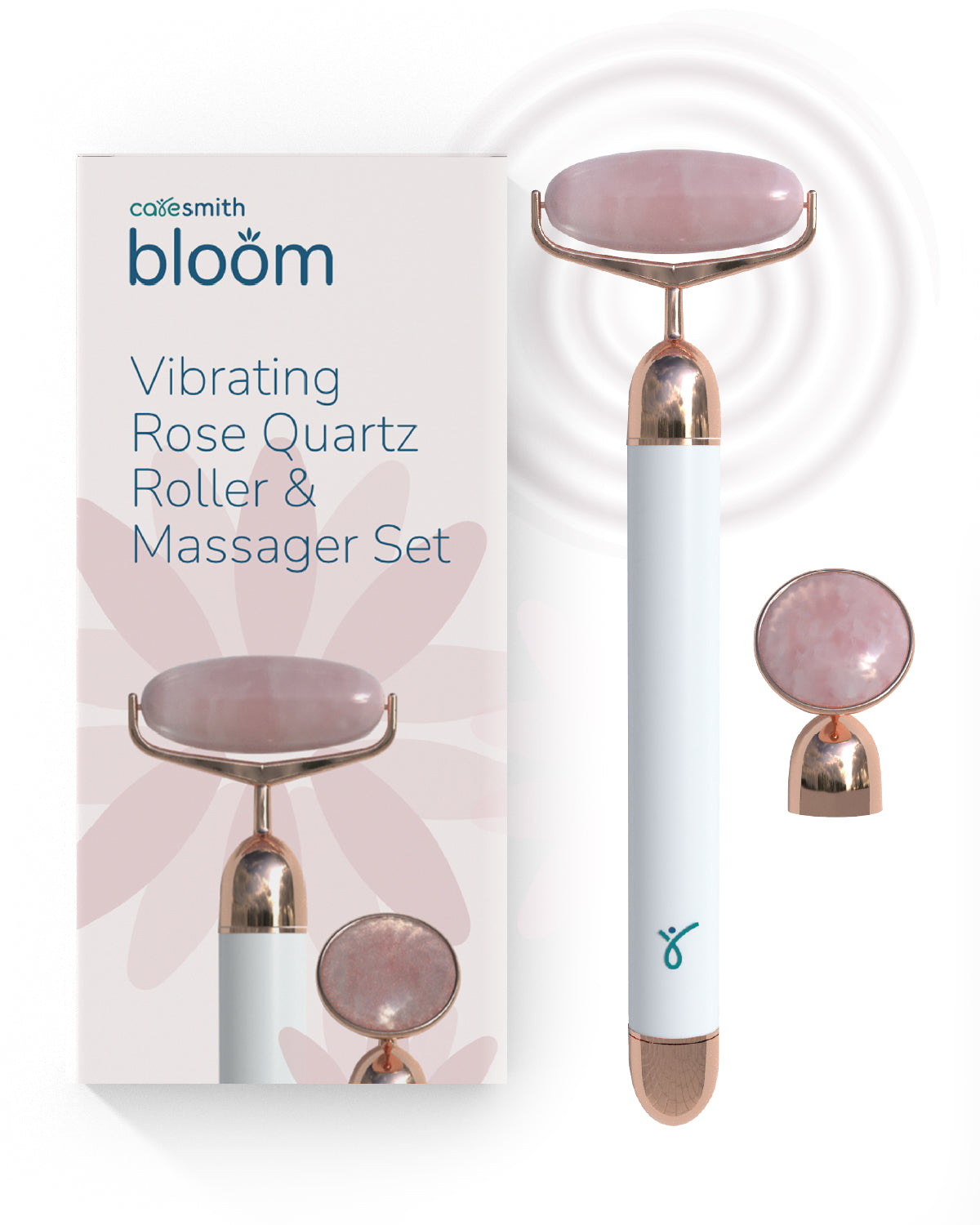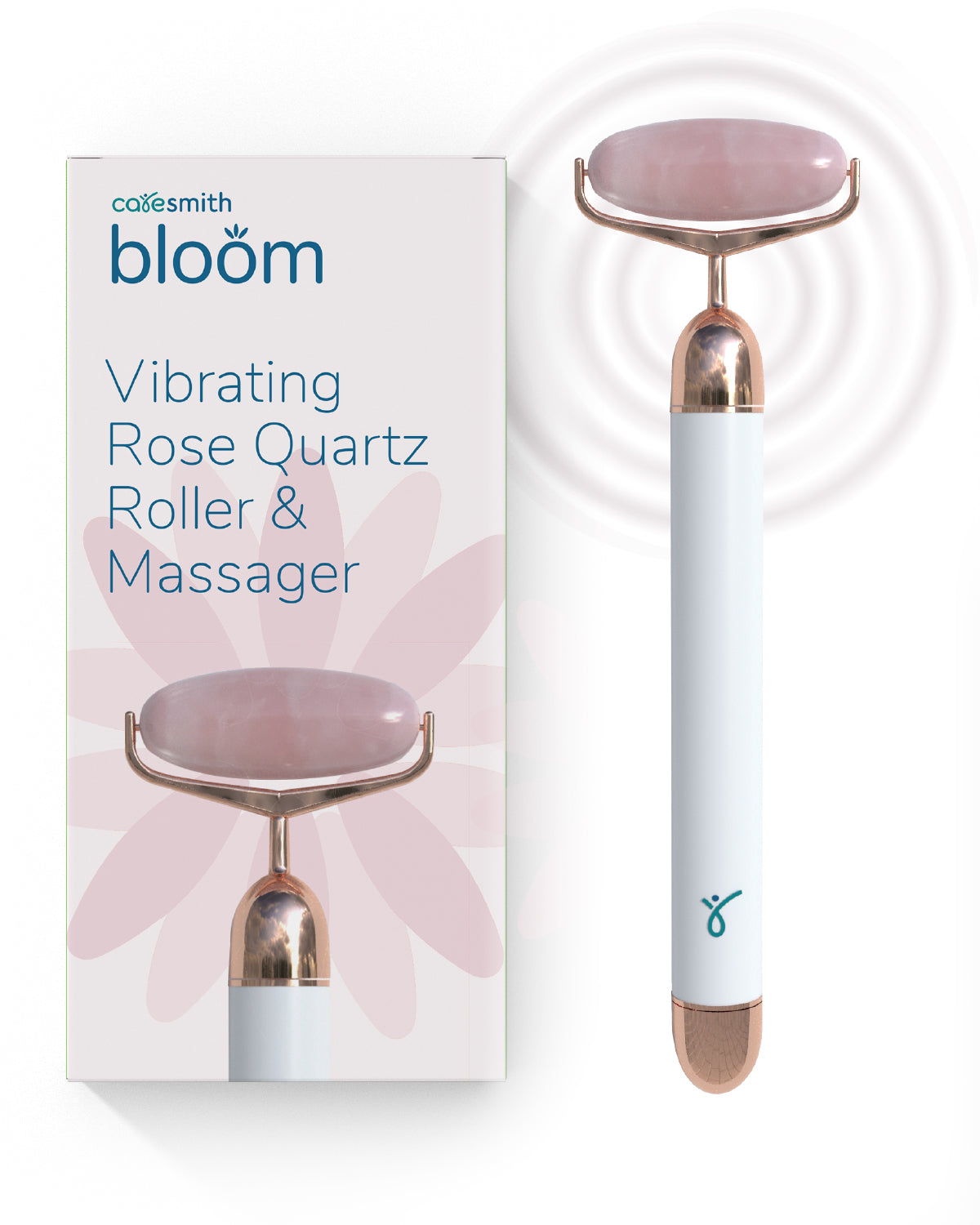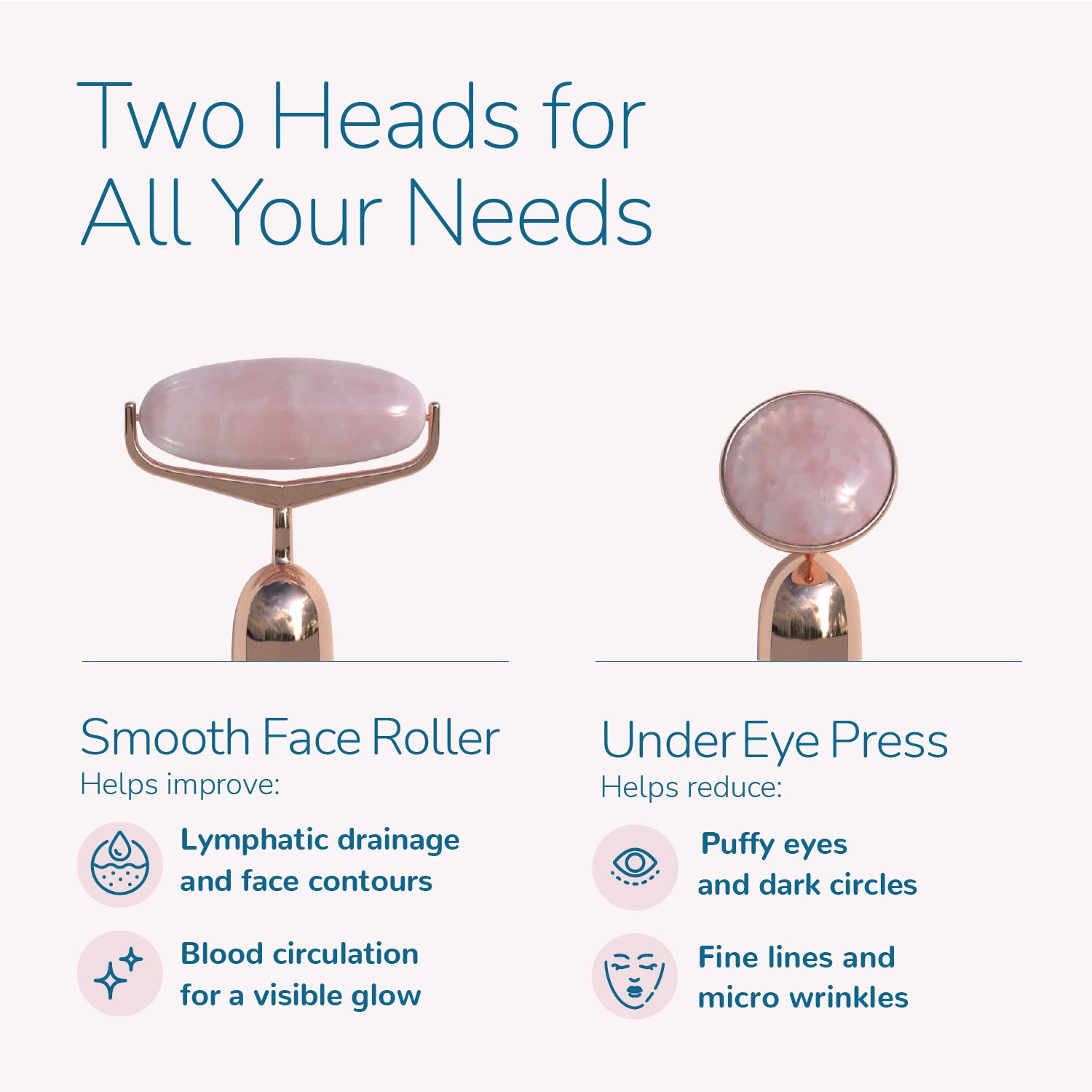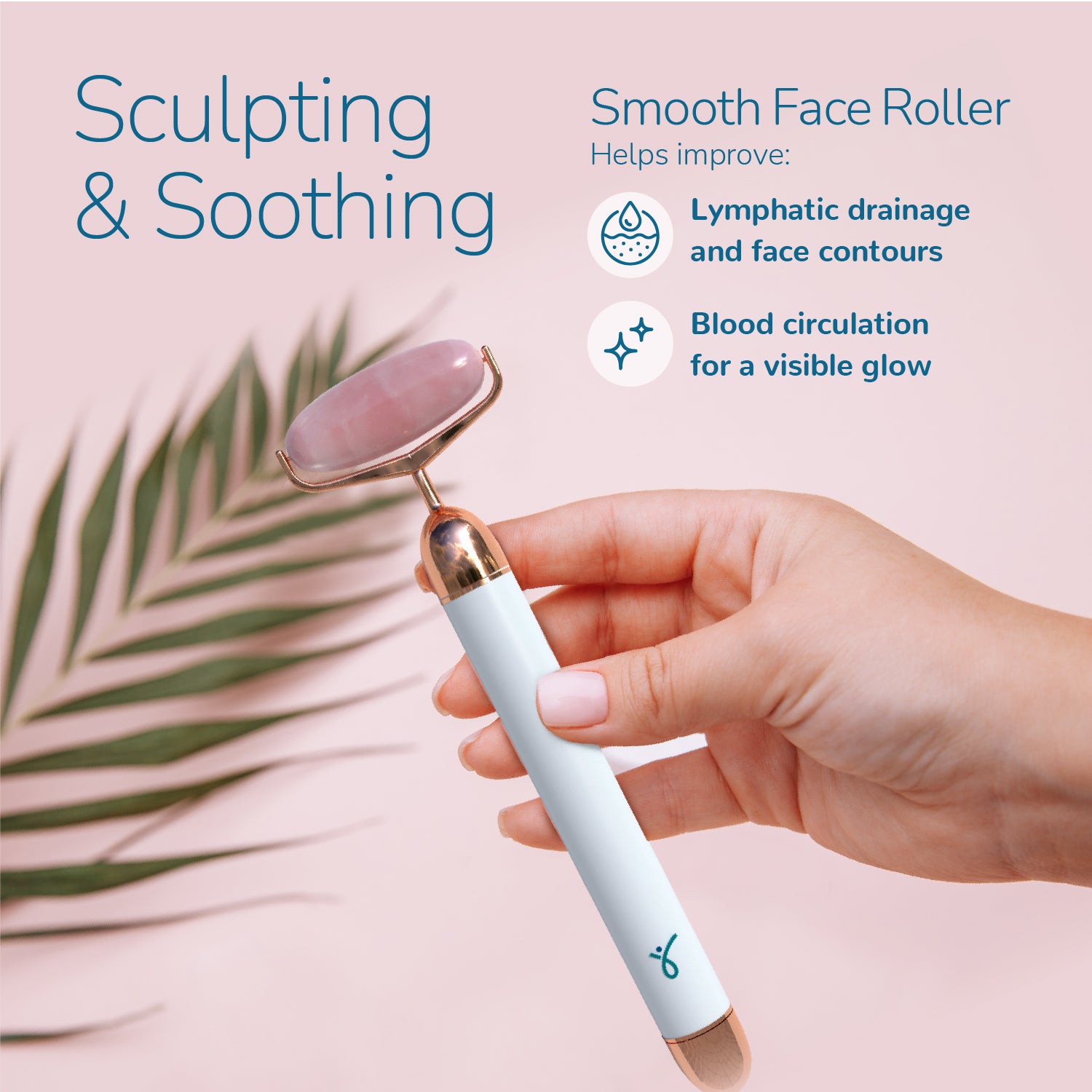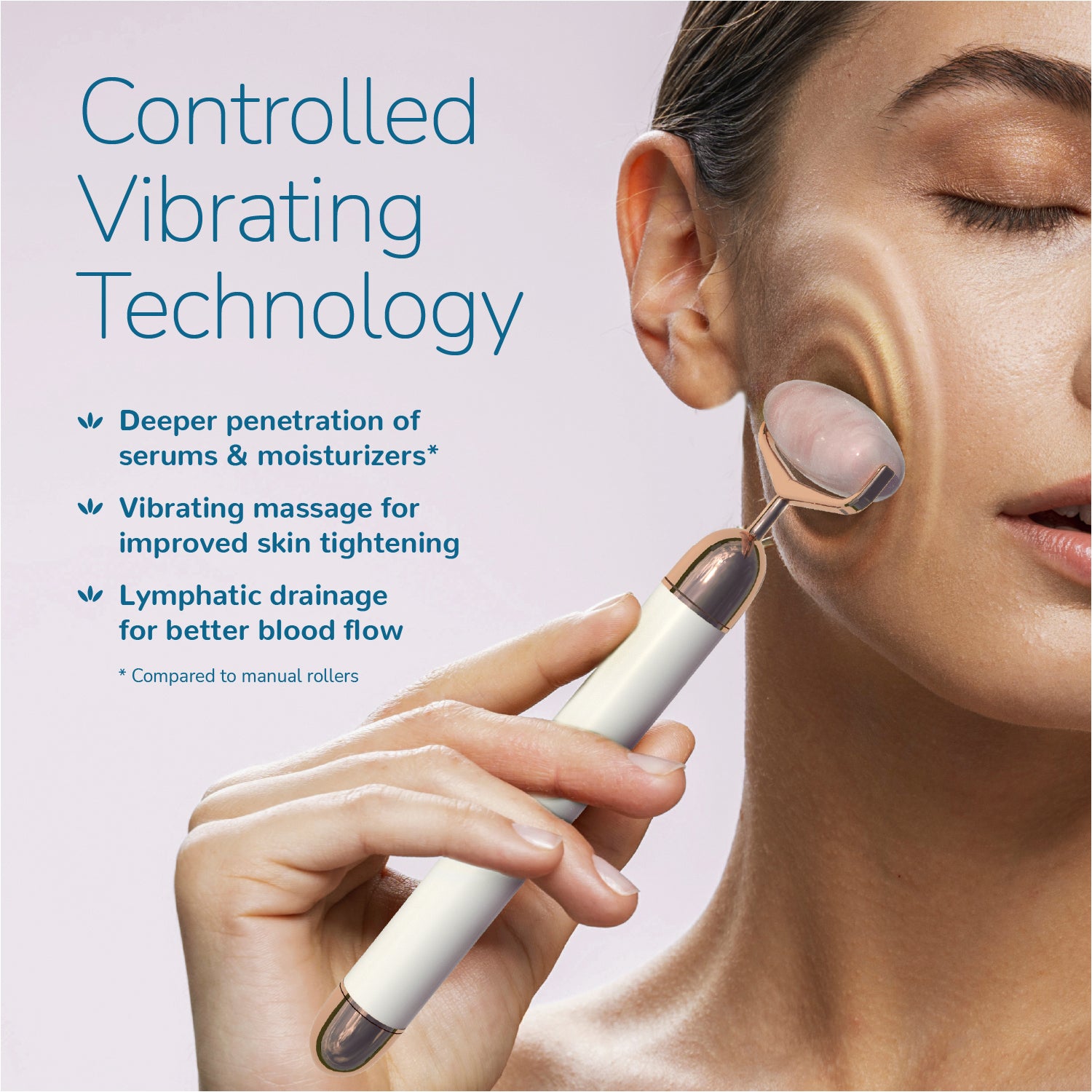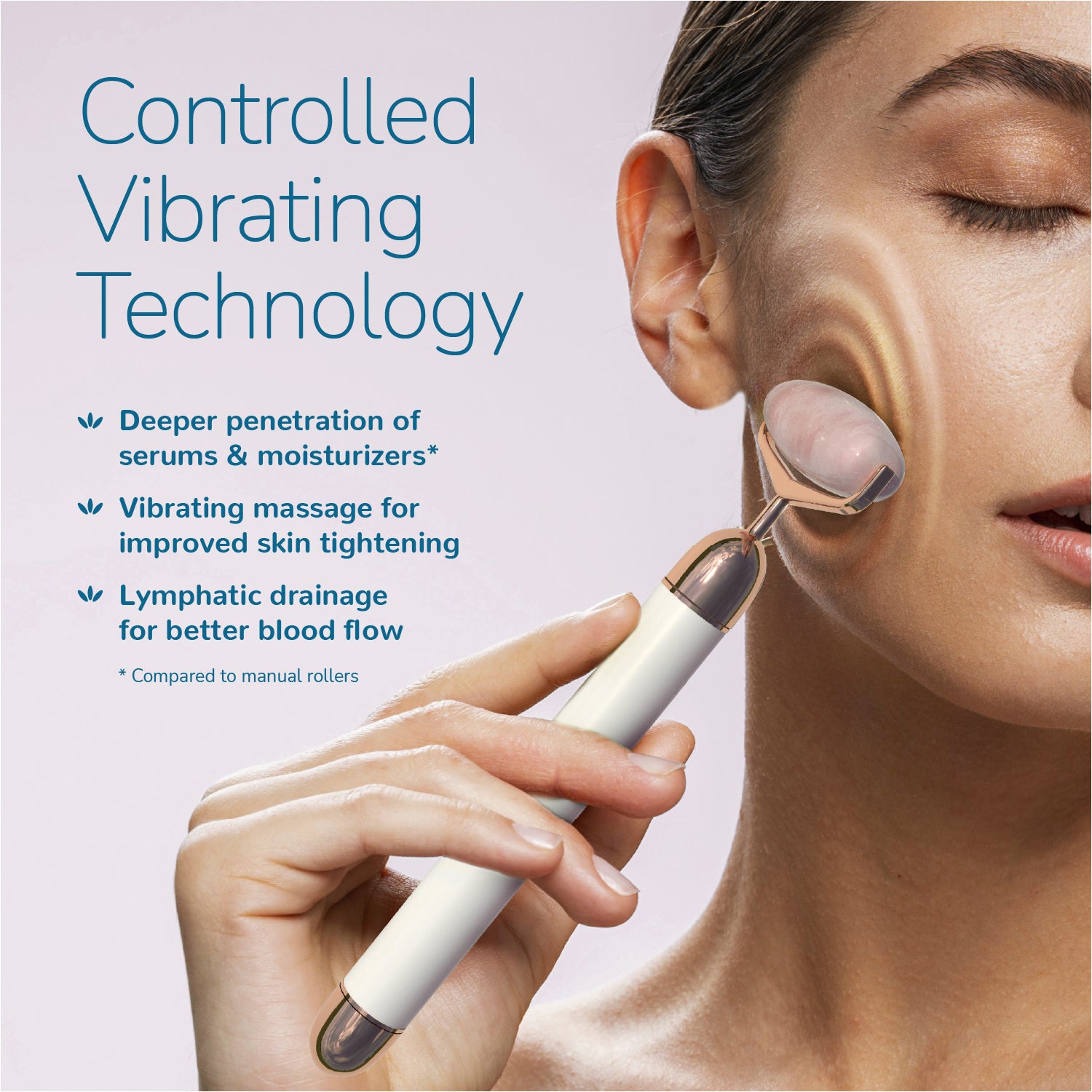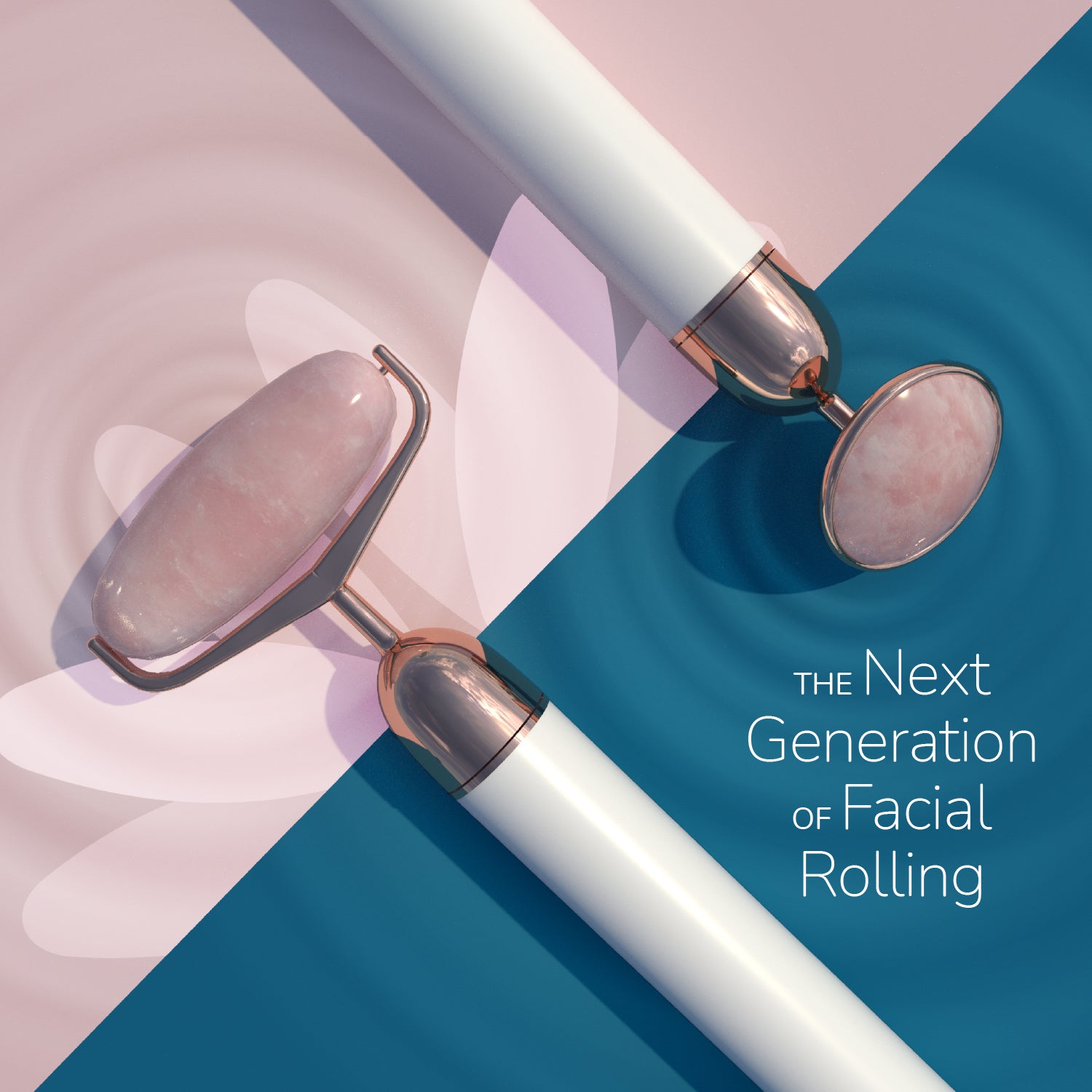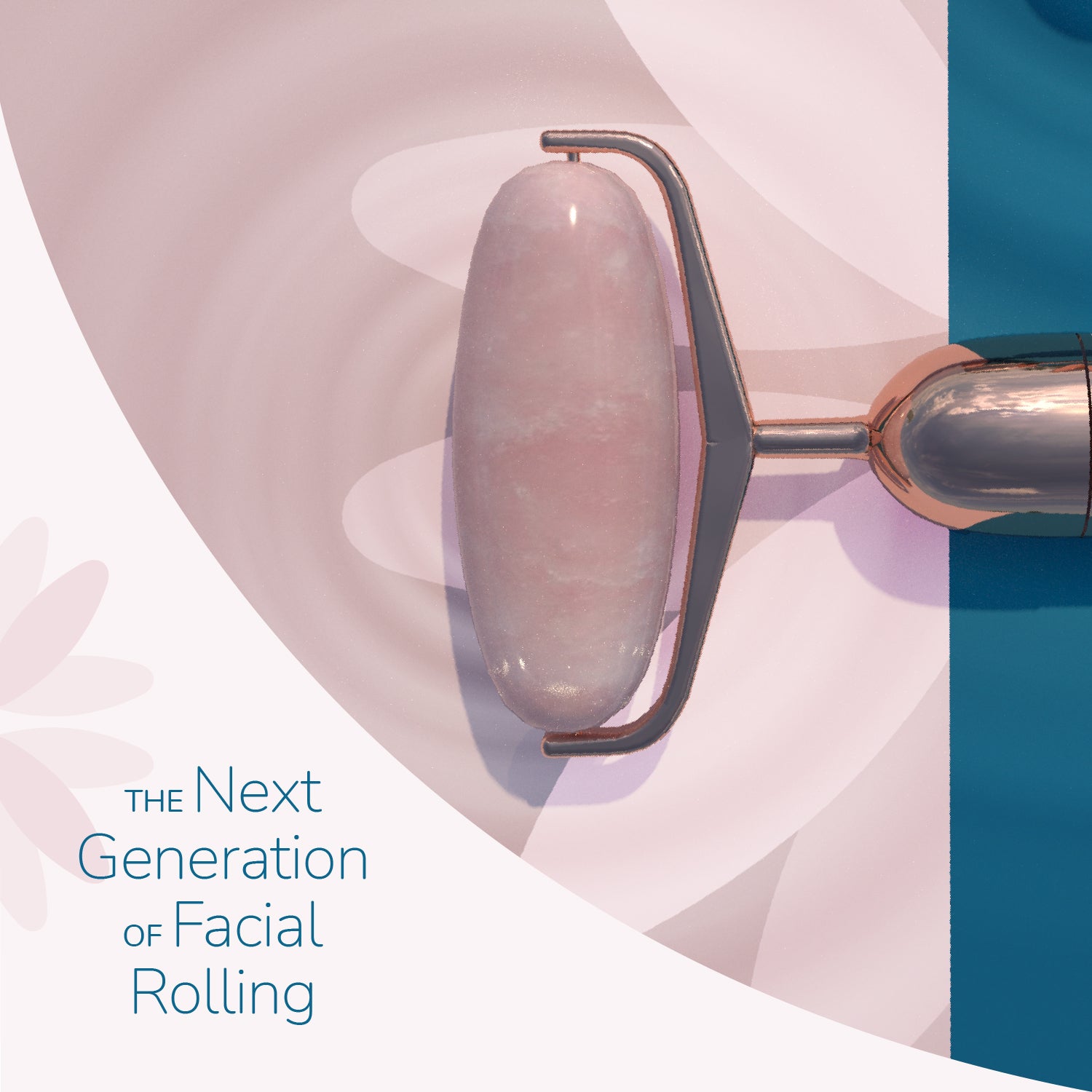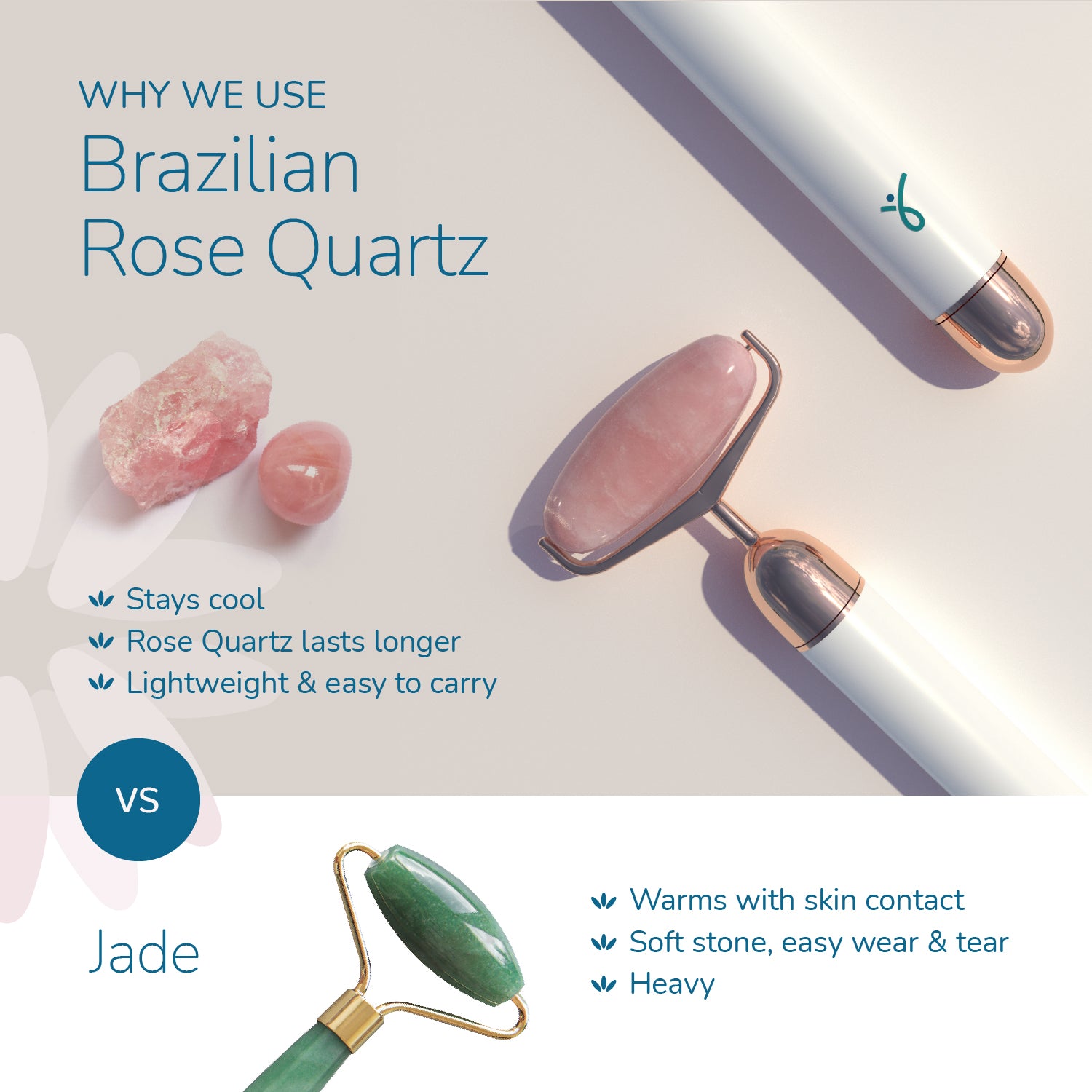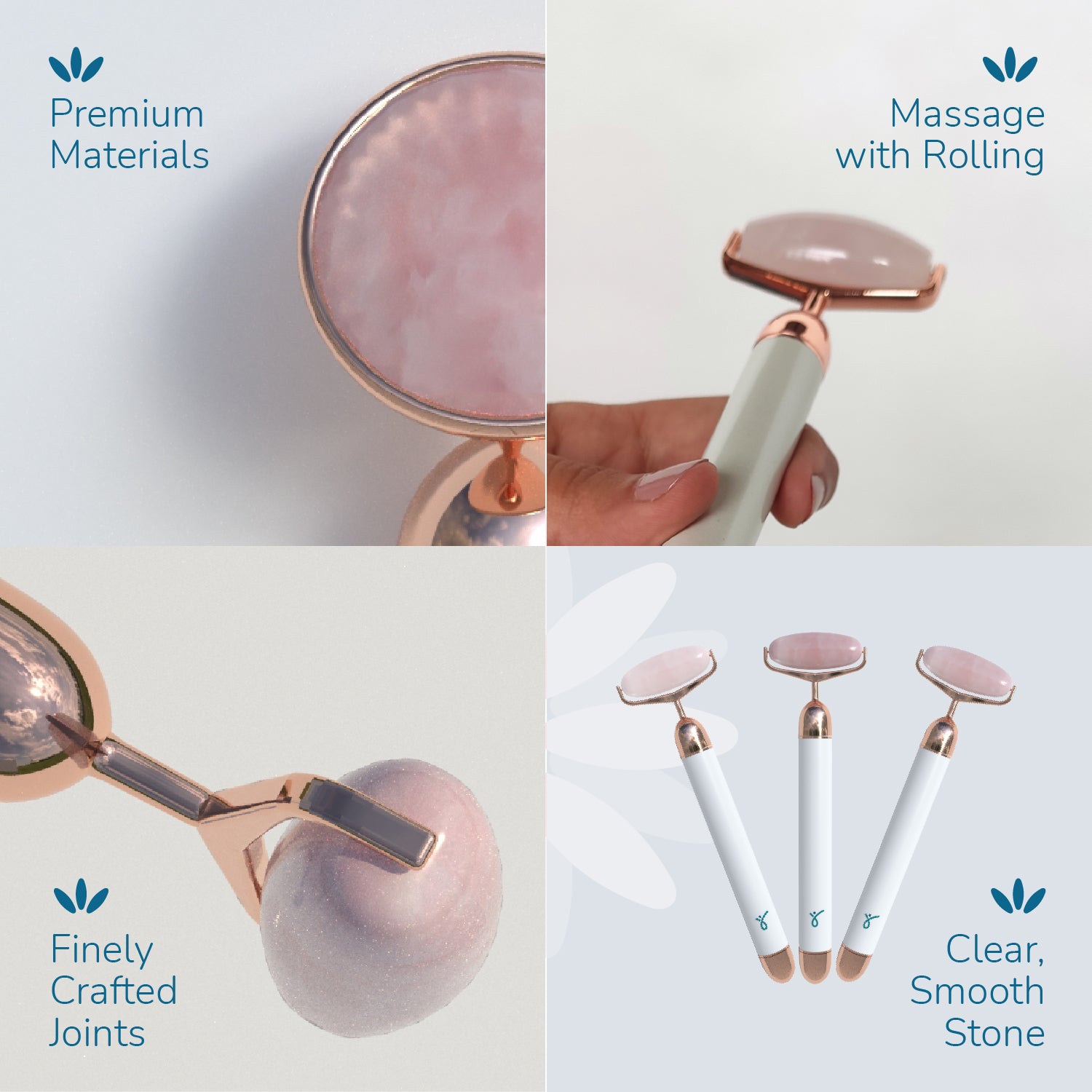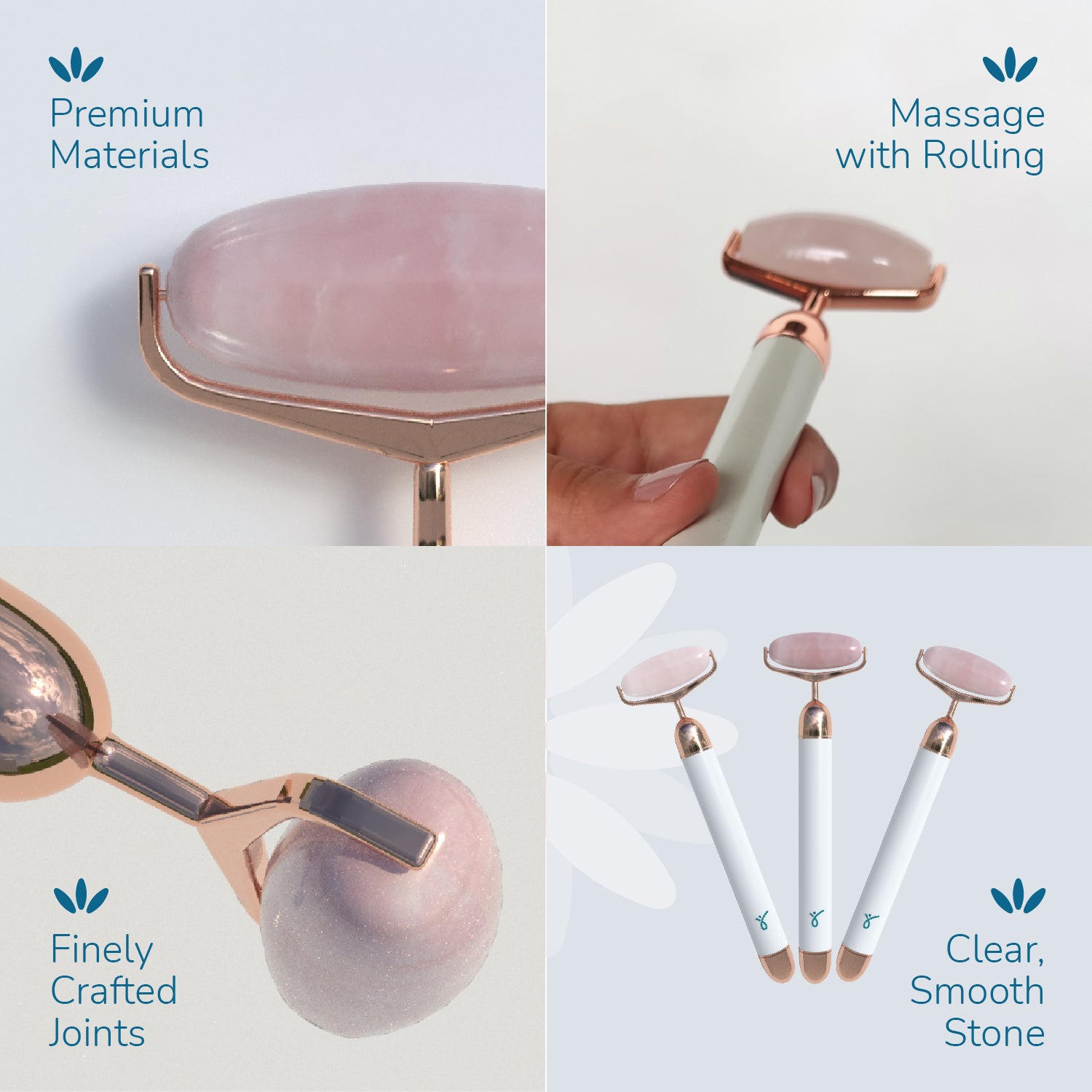 Feel the relaxation and glowing skin with this roller and eye press made of rose quartz.
Sale price

Rs. 899.00

Regular price

Rs. 2,000.00

Unit price

per
1] Number of Sonic Vibrations: 6000 per minute
1] Number of Heads: 2
•Smooth Facial Roller
•Under Eye Press
2] Massage Head Material: Genuine Rose Quartz
1] SWITCH ON your roller by turning the bottom cover counter-clockwise, towards the ON position.START at the base of your neck and work your way upwards.
2] Applying gentle pressure, perform outward and upward strokes with the rose quartz roller along your skin.
Cutest thing i bought this year so far🥰
The media could not be loaded.
Excellent product
Excellent product, first time user , it's really good and easy to use u can carry anywhere with you.first time I applied on my face it was so relaxing . Must buy.
Easy to use
Easy to use Product. Good for face and under eye usage
Quality and performance
This is my review after day 1 use. Quality is amazing, vibration is great. It felt soo good on skin while using it.I can see myself using it regularly
Caresmitu rose quartz roller
Build quality is good. Looks premium
We're committed to delivering on our promise with 100% dedication.




Electric Hot Water Bag
Regular price

Rs. 1,199.00

Sale price

Rs. 1,199.00

Regular price

Rs. 2,250.00

Unit price

per
The Caresmith Eon electric hot water bag is designed to be convenient and provide soothing heat for several hours. The Caresmith Eon can be used as a warmer for hands, feet, neck & shoulders. It is also extremely useful for inflammation, back aches, cramps,...
Regular price

Rs. 1,199.00

Sale price

Rs. 1,199.00

Regular price

Rs. 2,250.00

Unit price

per
Bikini Trimmer
Regular price

Rs. 1,299.00

Sale price

Rs. 1,299.00

Regular price

Rs. 3,000.00

Unit price

per
Trims even your most sensitive areas without a scratch
Regular price

Rs. 1,299.00

Sale price

Rs. 1,299.00

Regular price

Rs. 3,000.00

Unit price

per