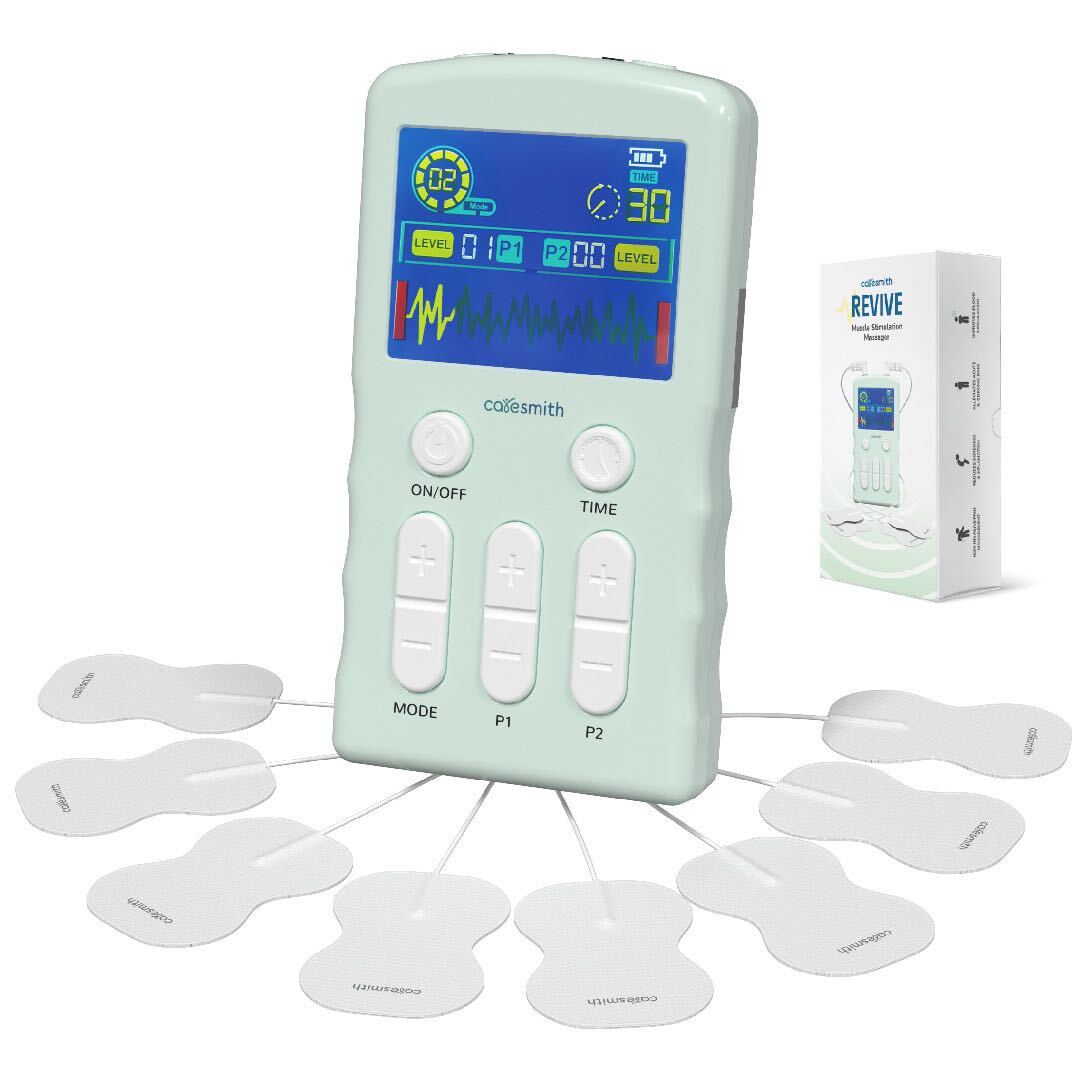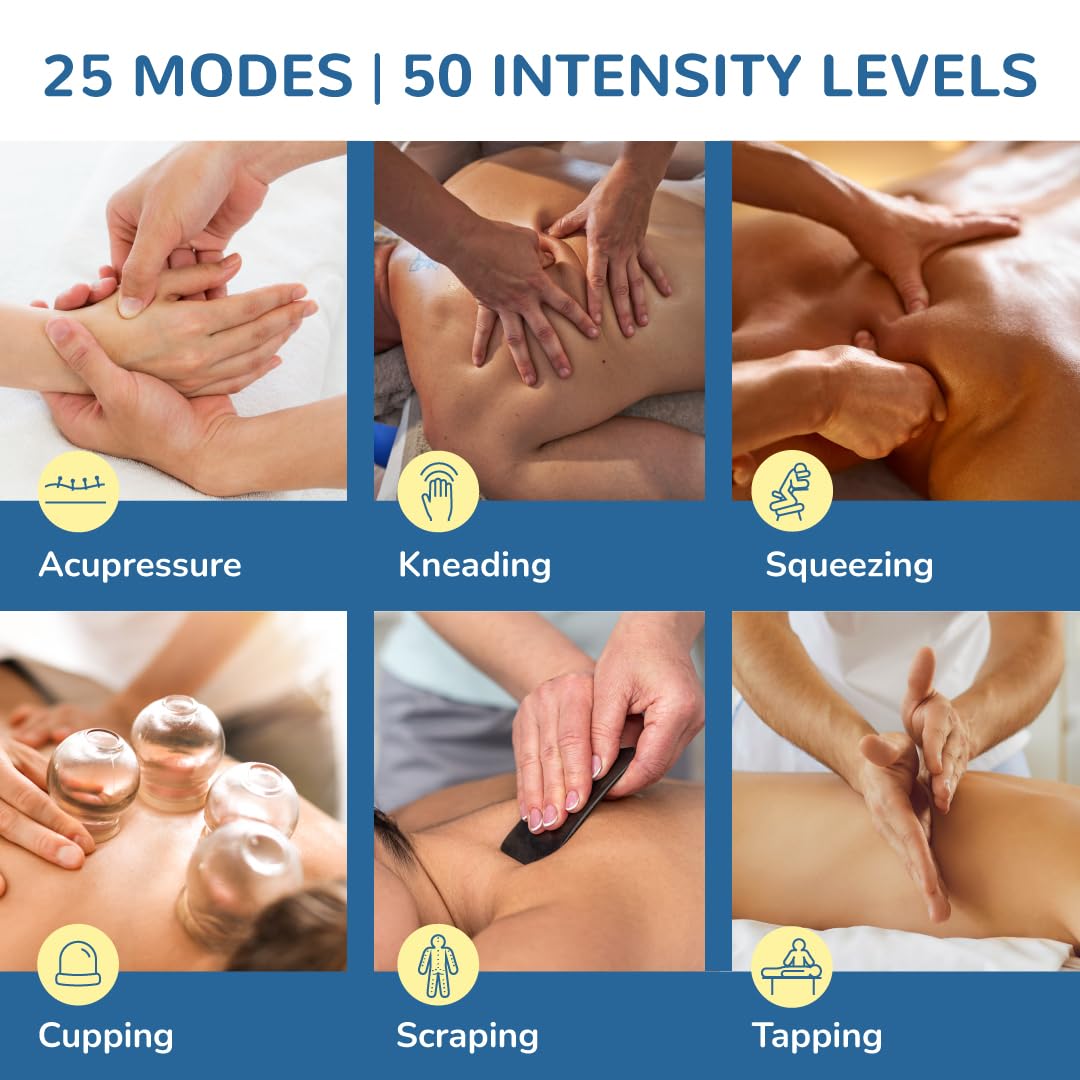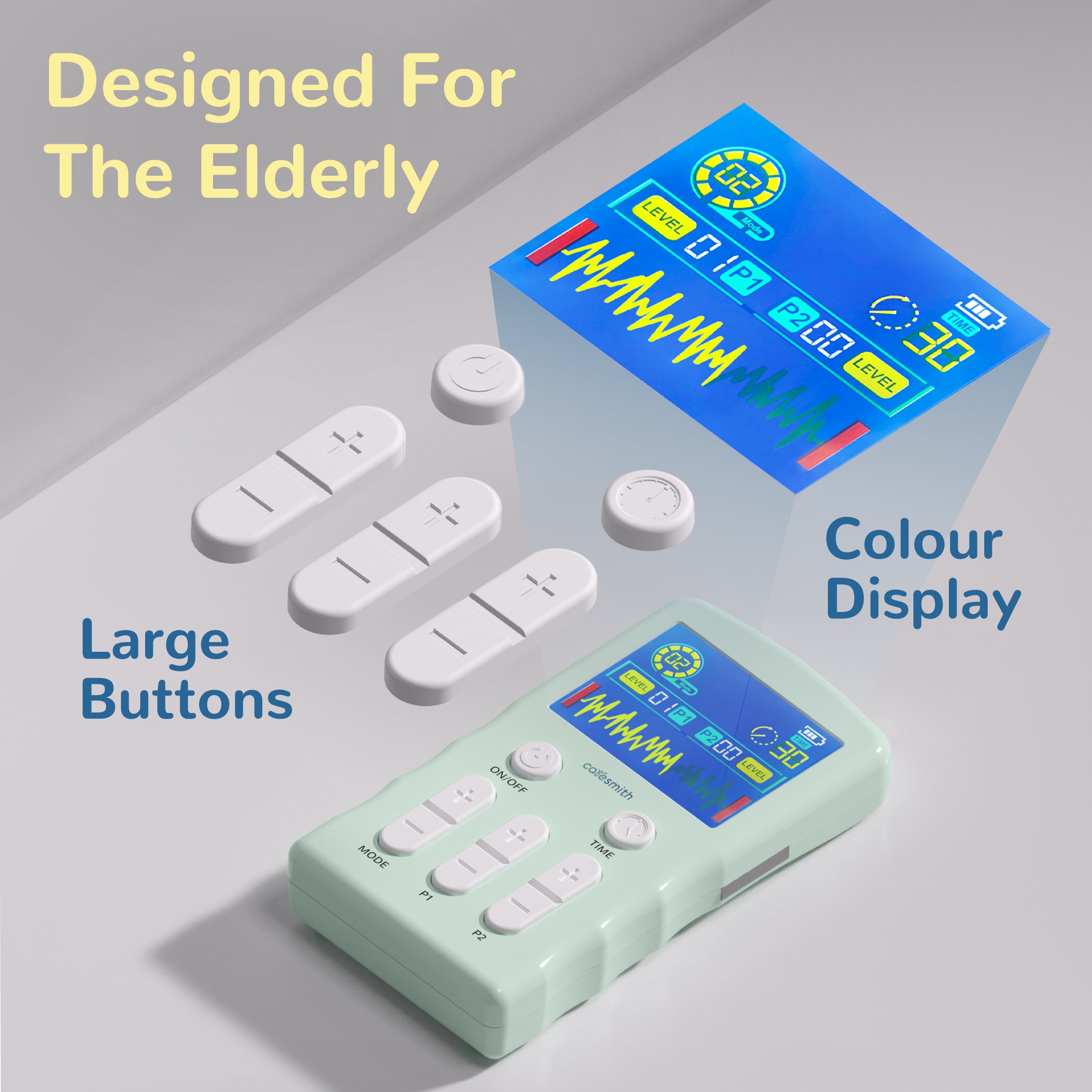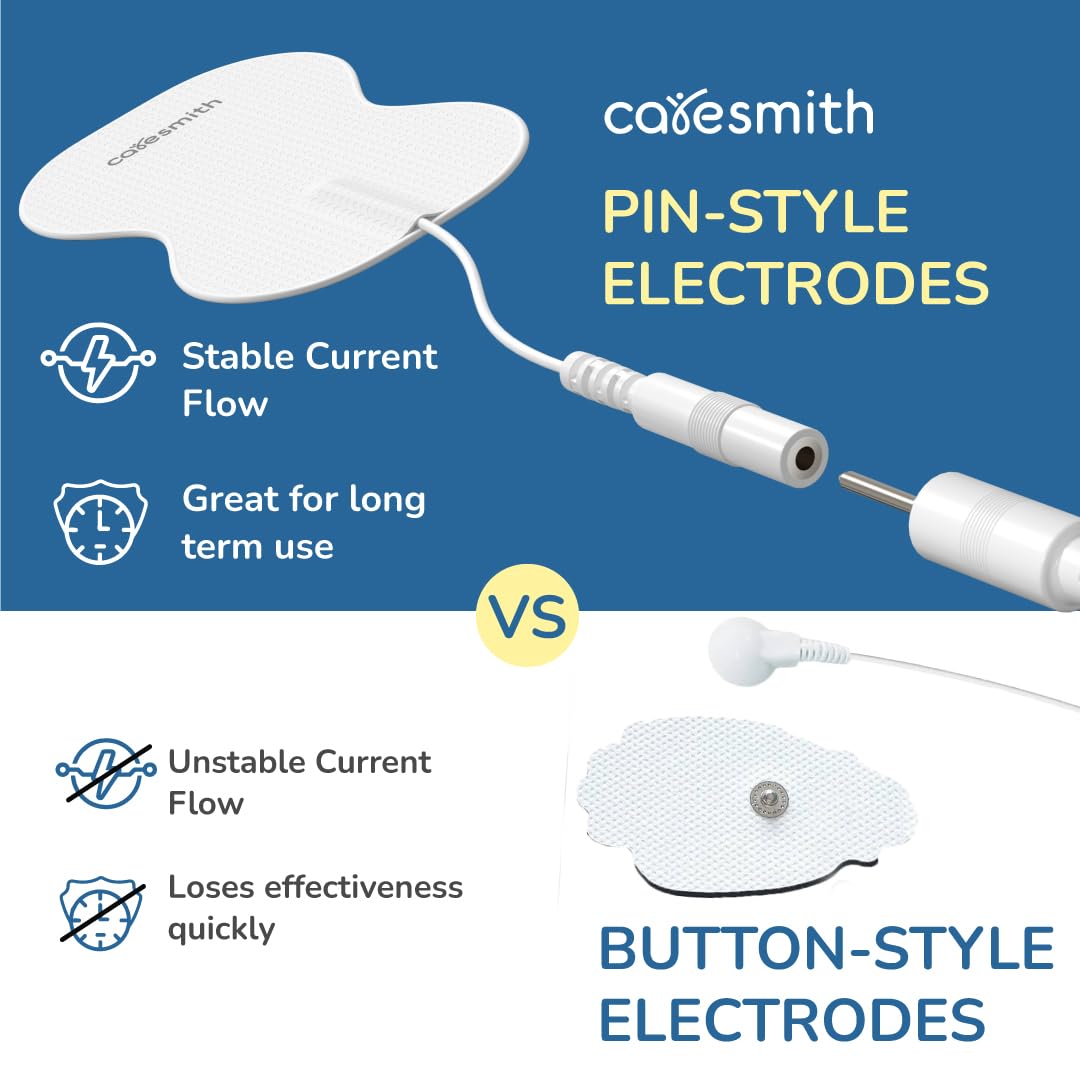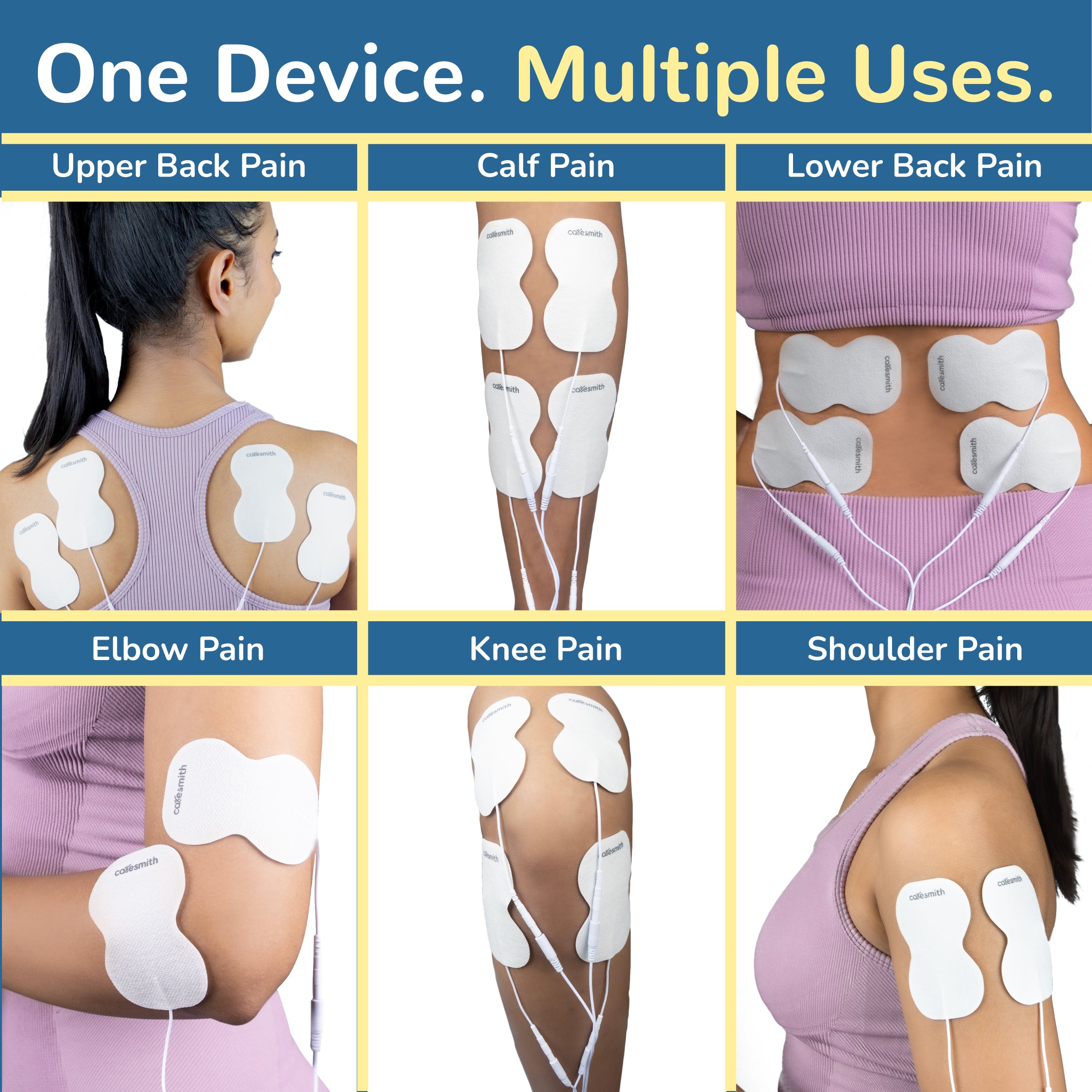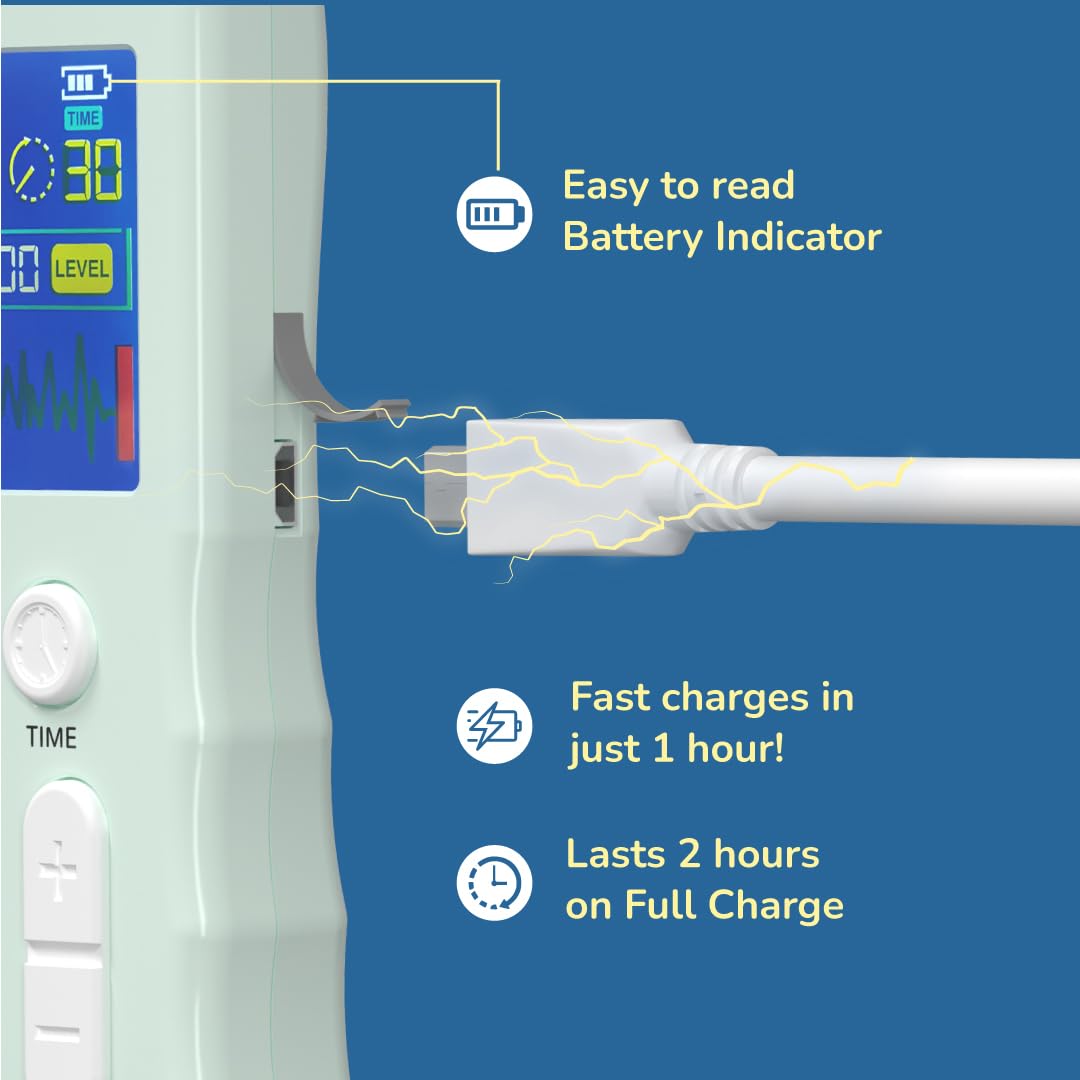 Experience the ultimate solution for alleviating pain with the Caresmith Revive TENS Massager, a state-of-the-art tens machine for physiotherapy machine meticulously designed to enhance comfort and promote overall well-being.
Regular price

Rs. 1,699.00

Sale price

Rs. 1,699.00

Regular price

Rs. 4,000.00

Unit price

per
1] Normal Condition : DC:0.5µA
2] Single Fault Condition : DC:0.6µA
3] Average DC current through Pads when device is on but no pulses are being applied : <0.01µA
4] Output Intensity : 0 - 25V
5] Waveform : Pulsed, Symmetric, Biphasic
6] Shape : Rectangular, with Interphase interval
7] Pulse Duration : 120µS
8] Pulse Frequency : 77.3Hz
9] Treatment Time : 5-60 min

WHAT'S IN THE BOX
1] 1 X Dual Channel Muscle Stimulator
2] 8 X Pads
3] 2 X Connecting Cables
4] 1 X USB Charging Cable

Step 1:
Turn on the device by pressing the button for about 3 seconds.

Step 2:
Select the mode by pressing the '+' & '-' mode buttons. The device has 25 different modes to select from.

Step 3:
Set the usage time by pressing the button. Usage time can be increased in multiples of 5 minutes up to a maximum of 60 minutes.

Step 4:
Set the intensity for both channels separately by pressing the '+' and '-' buttons for intensity of channels P1 and P2.

Step 5:
Turn off the device by pressing the button for about 3 seconds. The device will automatically turn off if not in use for 1 minute.
Lightweight and wellmade
Looks like an old video game machine. Big buttons, easy application and portable frame for seniors. Product parts also look sturdy. Good battery life. The two extra pairs of gel pads also thoughtful. Although they promise an 18 month warranty, the product is likely to outlive this period. I was told that beyond the warranty period, replacement pads can be purchased from them directly. The device is working fine for now. Whether tens works well for physiotherapy is a different matter. Can only be determined after long-term use.
Efficient
Its an efficient product with such a great price. Its very handy & light but yet its modes are strong enough to take your pain in just few uses.
Thank you caresmith
Quality Product
Good finish, excellent packaging and easy to use. Battery backup is good and the various massage modes are quite soothing. The colour display enhances it's good appearance. Too early to comment on its performance & result.
Product had good reviews but disappointed.
Product quality
Product is amazing...Battery backup is also good....We can use it for treatment purpose....
We're committed to delivering on our promise with 100% dedication.