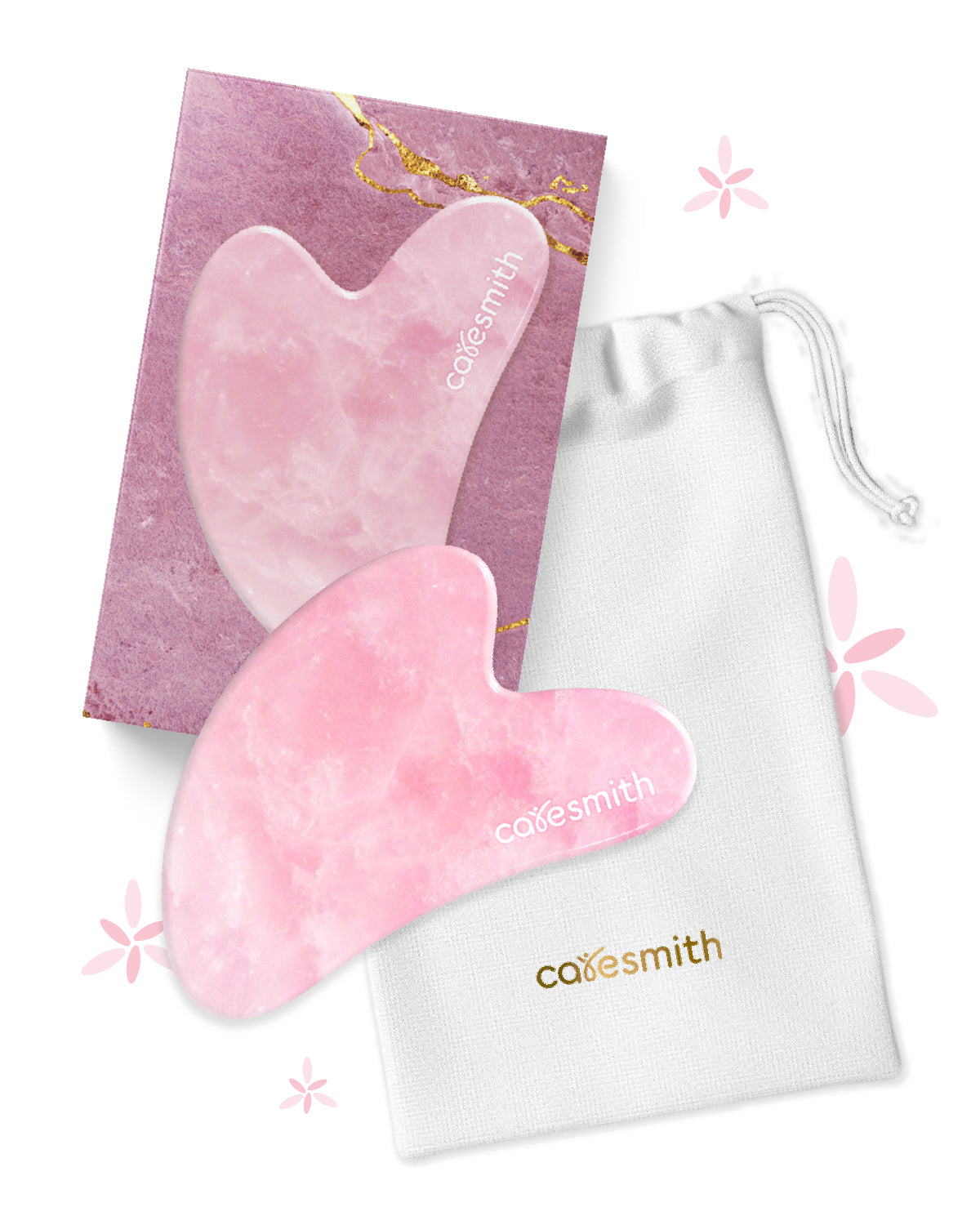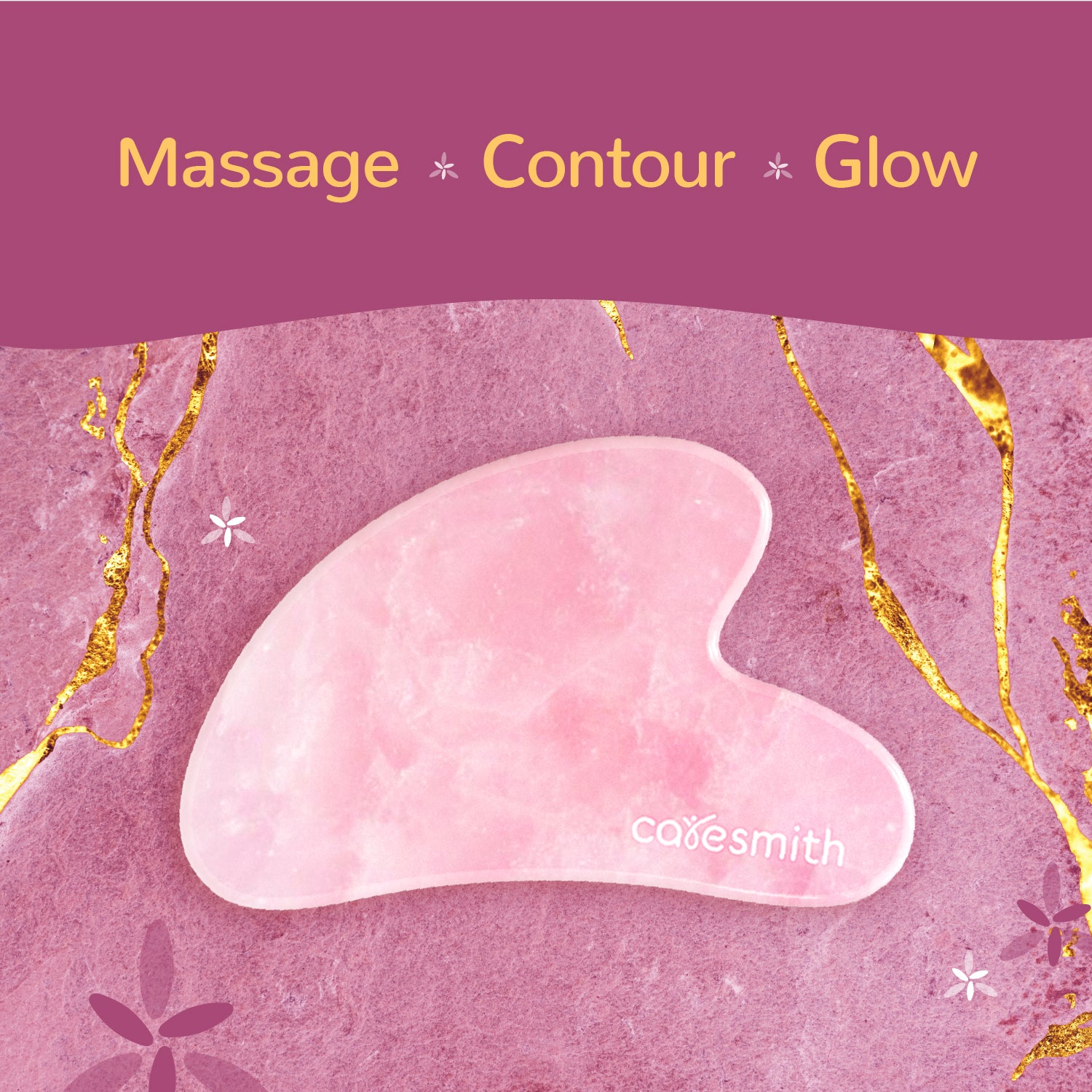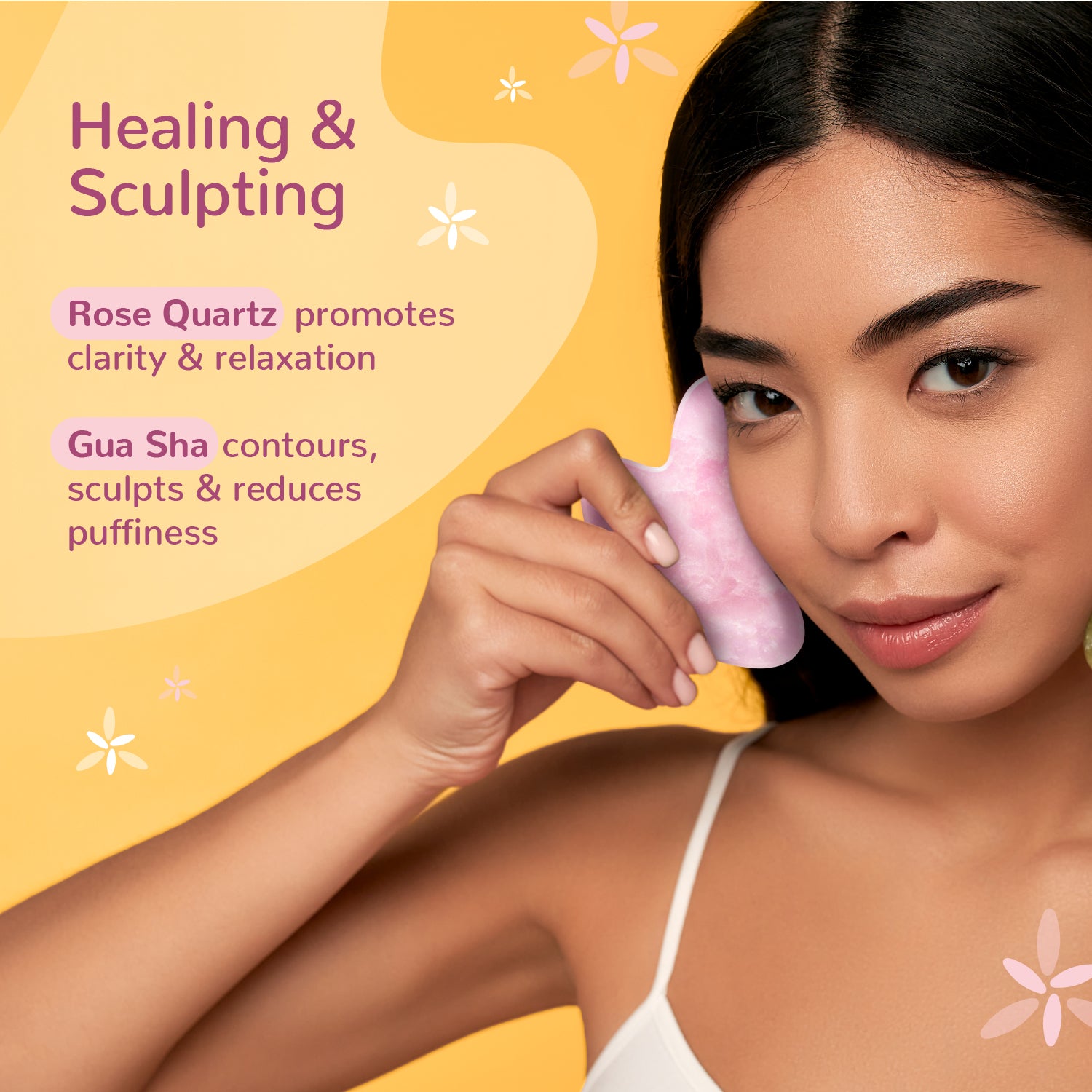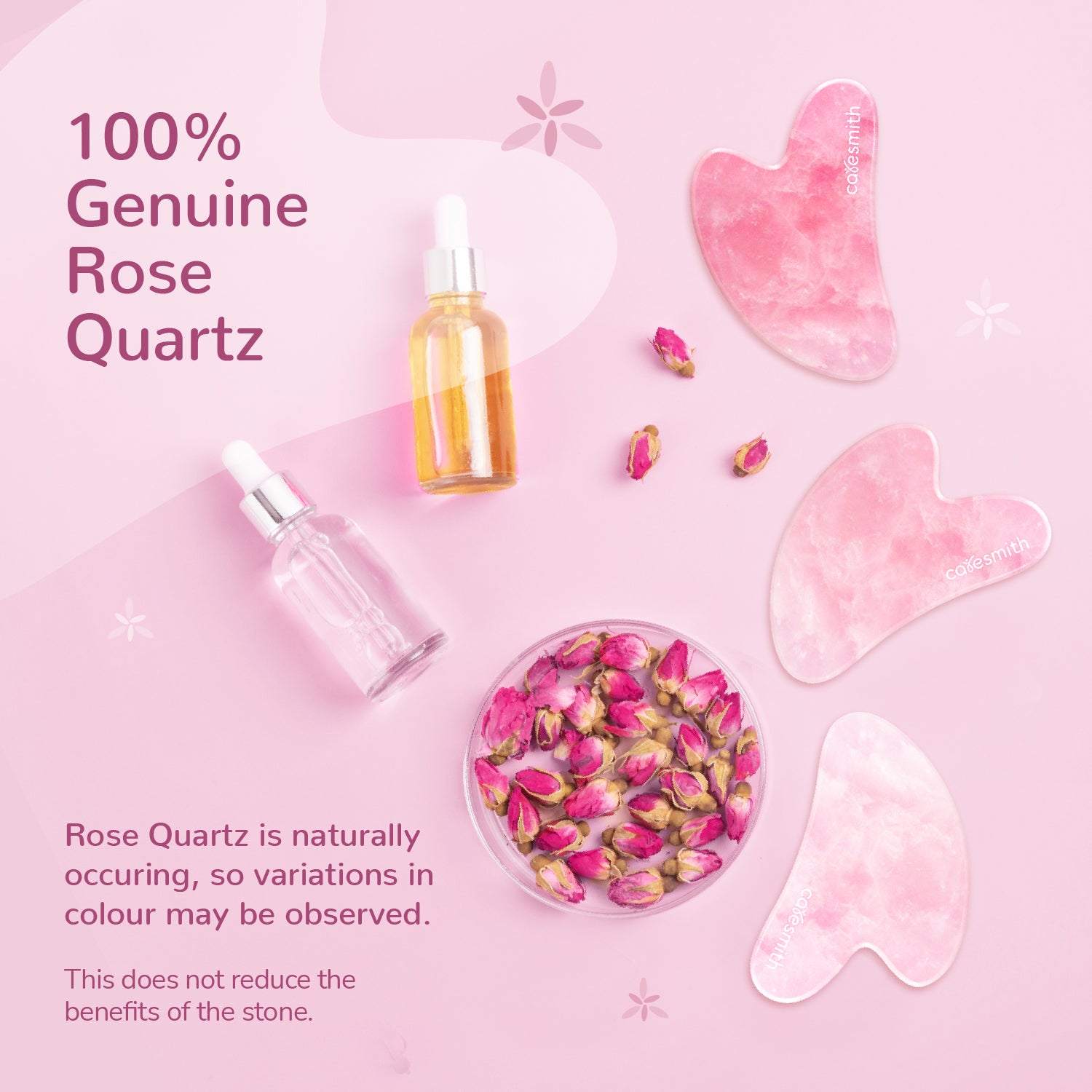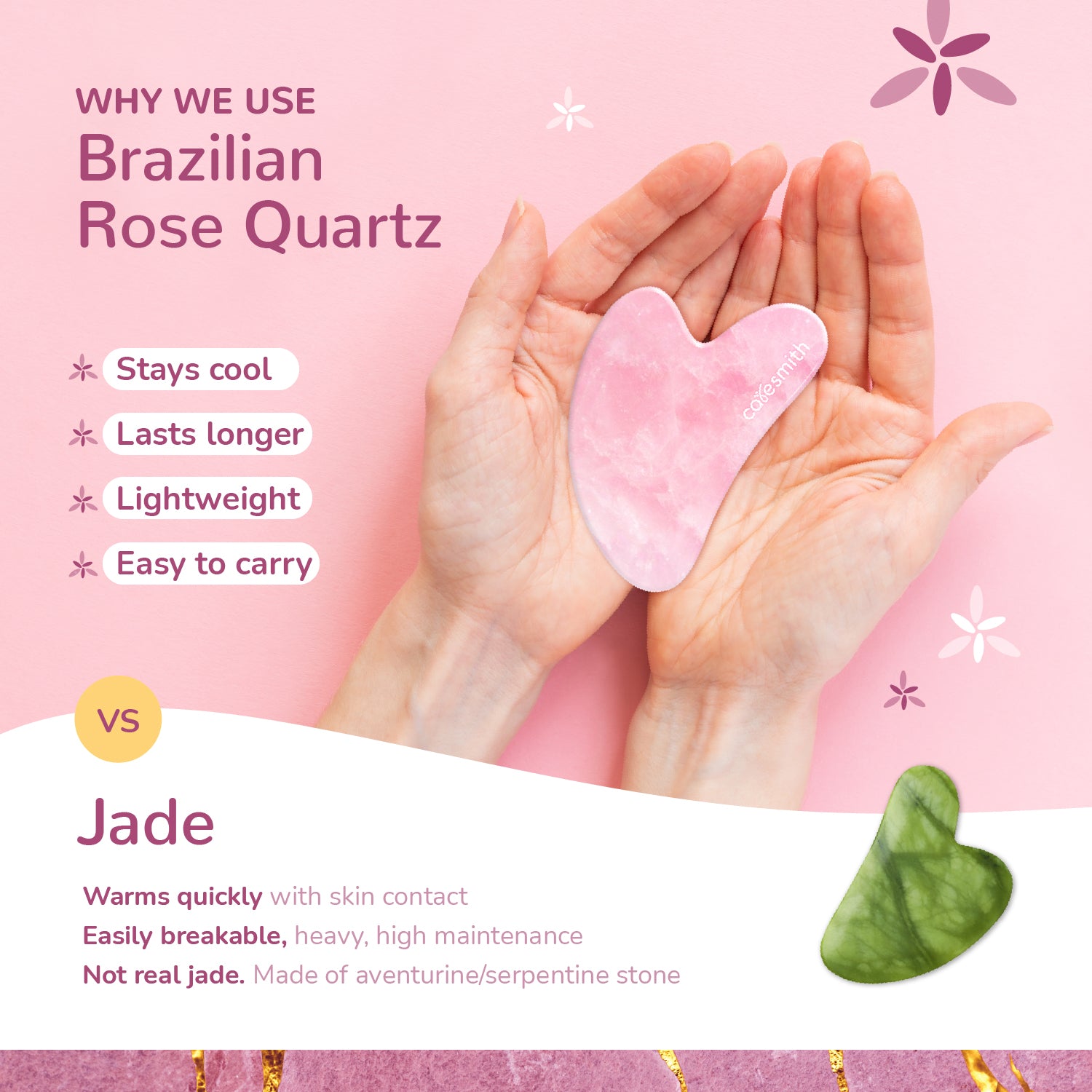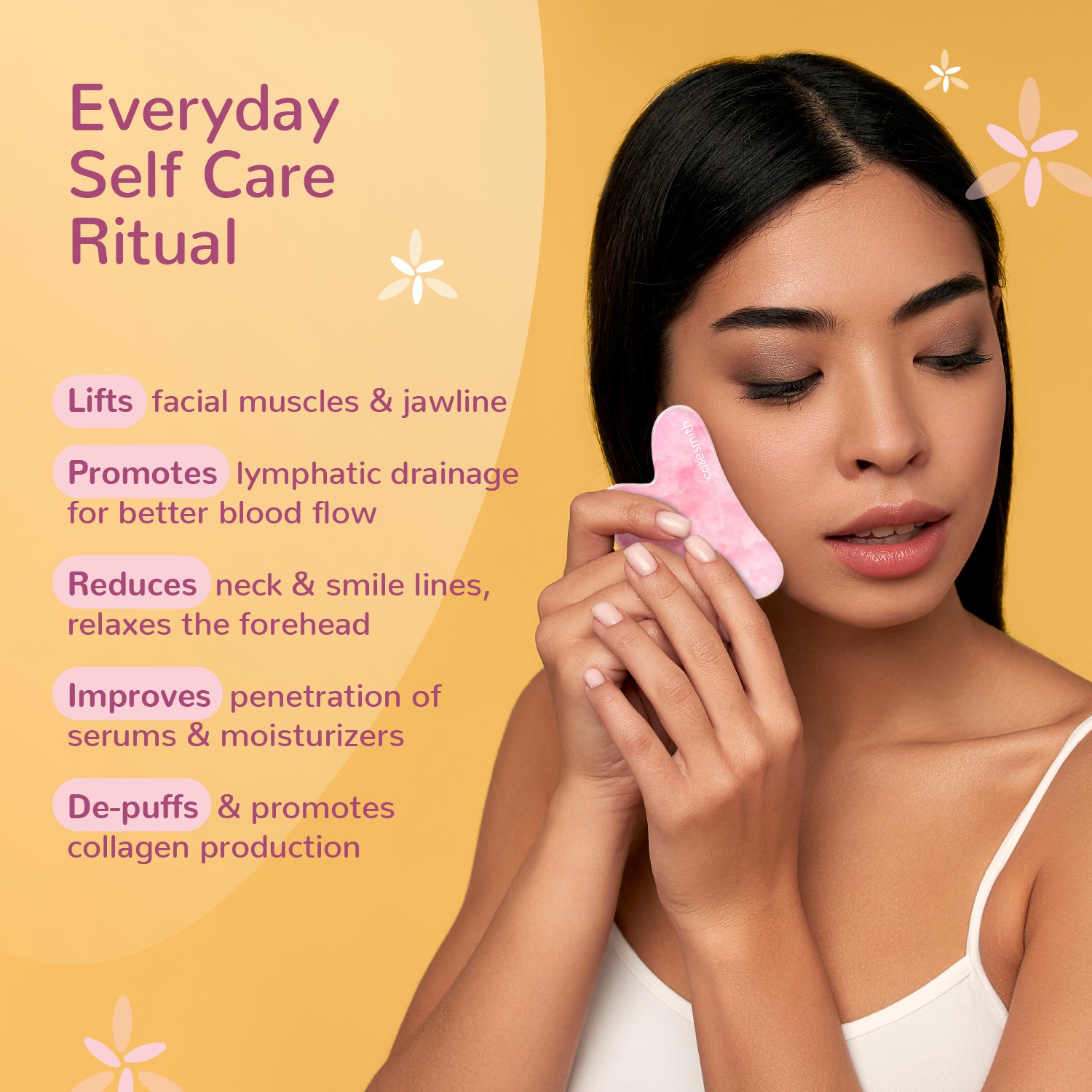 Bloom Rose Quartz Gua Sha, promotes circulation and relaxation for a radiant complexion of your skin.
Sale price

Rs. 599.00

Regular price

Rs. 2,000.00

Unit price

per
1] Four Smooth Edges Designed to Glide 100%.
2] Genuine Rose Quartz Rose Quartz is a naturally occurring stone and not man made.
3] Black dots, white curls small dents and variation in colour is normal and serves as a strong indicator that your Gua Sha facial tool is made of genuine rose quartz.
1] Gua Sha
2] 1 User Manual
1] We recommend visually splitting your face in half using your nose as the divider and work on one side at a time. This will ensure you do not miss any area
2] START at the base of your neck and work your way upwards. Applying gentle pressure, perform outward and upward strokes with Rose Quartz Gua Sha
Amazing product!
GoodI didn't really believe this could help with any skin problems but its worth a use I guess. It's a satisfying product because when you apply it on skin, it feels really good. Its pleasant. If you keep it in the fridge for a while and then apply it feels more cool and relaxing.
Amazing
Nice productAfter using it I feel my face so fresh and relaxed. It looks also really pretty
Broken but got a replacement
This product needs to be handled carefully and should be packed well in bubble wrap which it wasn't and I received a broken one sadly but the feel is luxurious and seems a real quartzEdit.:- I replaced the order within 7 days and got a replacement of new one which is thick , without any Crack or something and is good quality and sturdy as well.
Automatically broke while using after 7 days of use. Money wasted.
Automatically broke while using after 7 days of use. Money wasted.
Open package carefully..
Please open the package carefully.. I Broke my stone while opening it.😭
We're committed to delivering on our promise with 100% dedication.