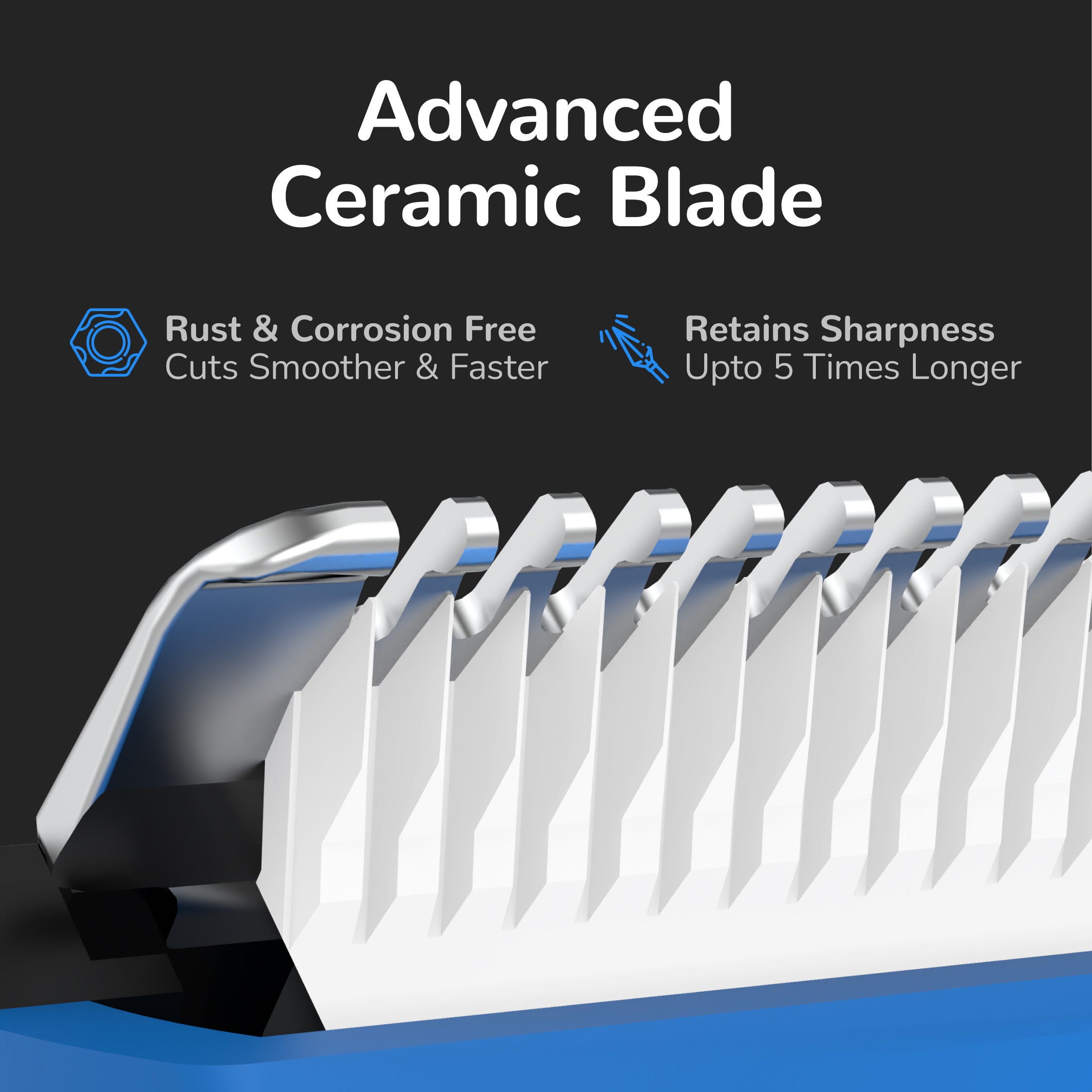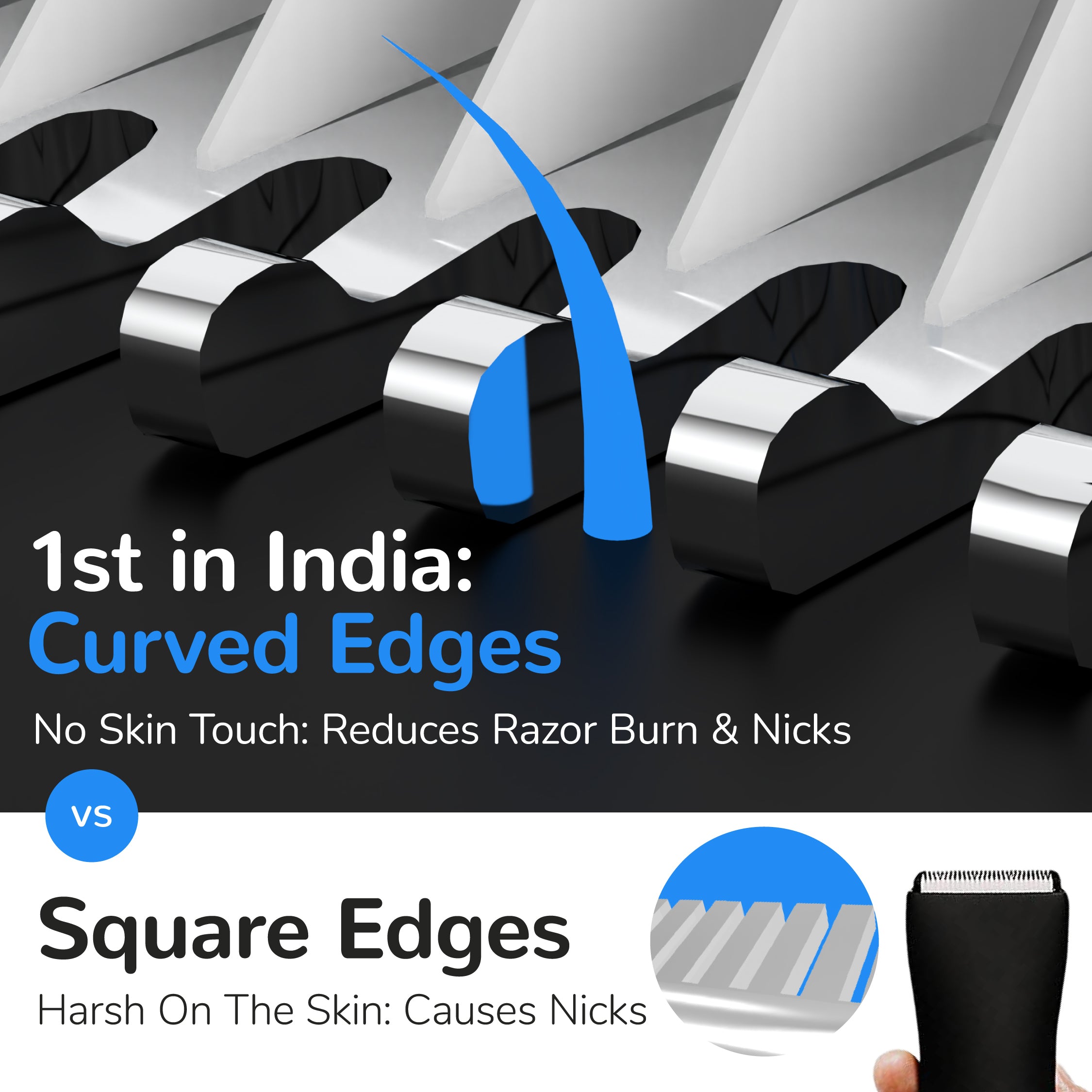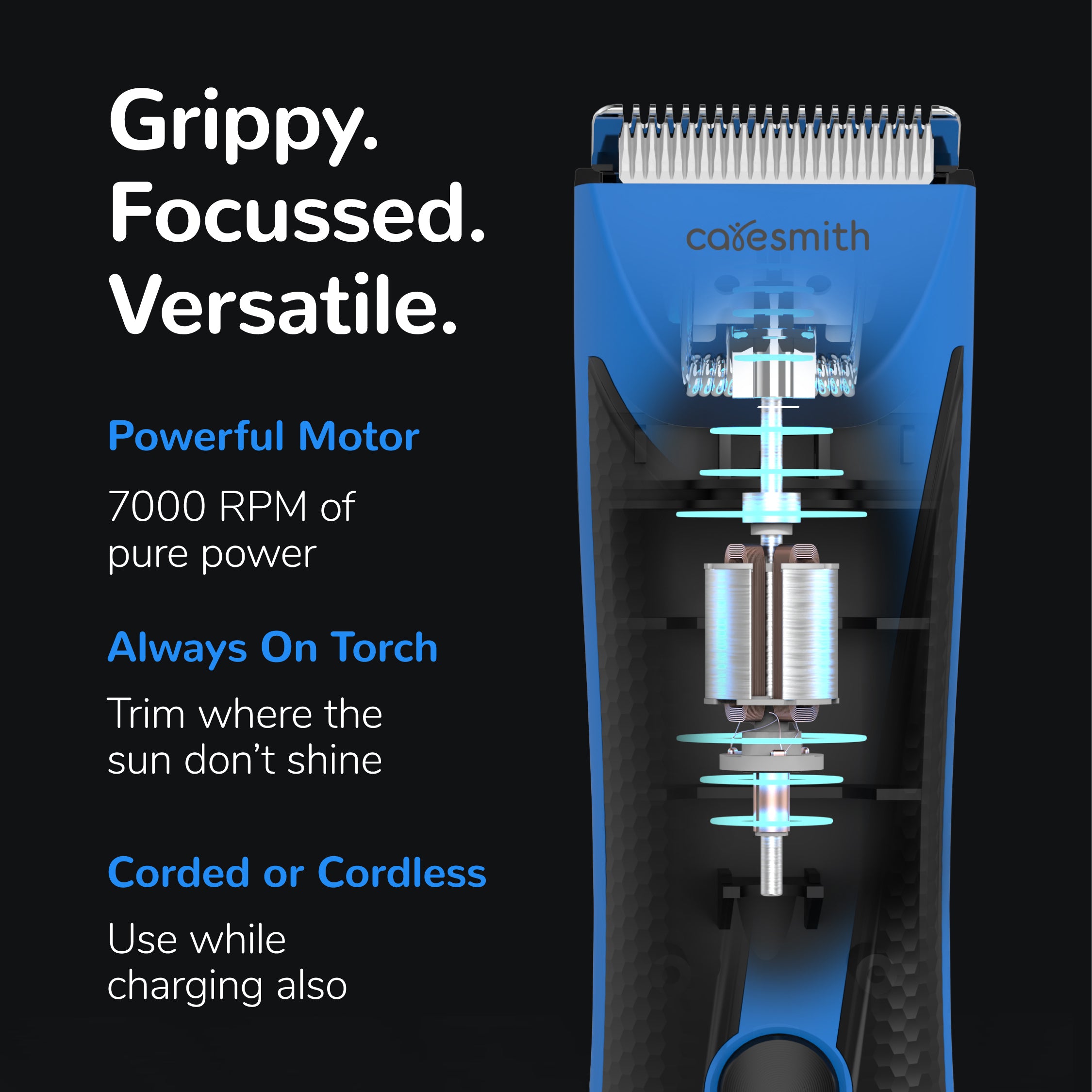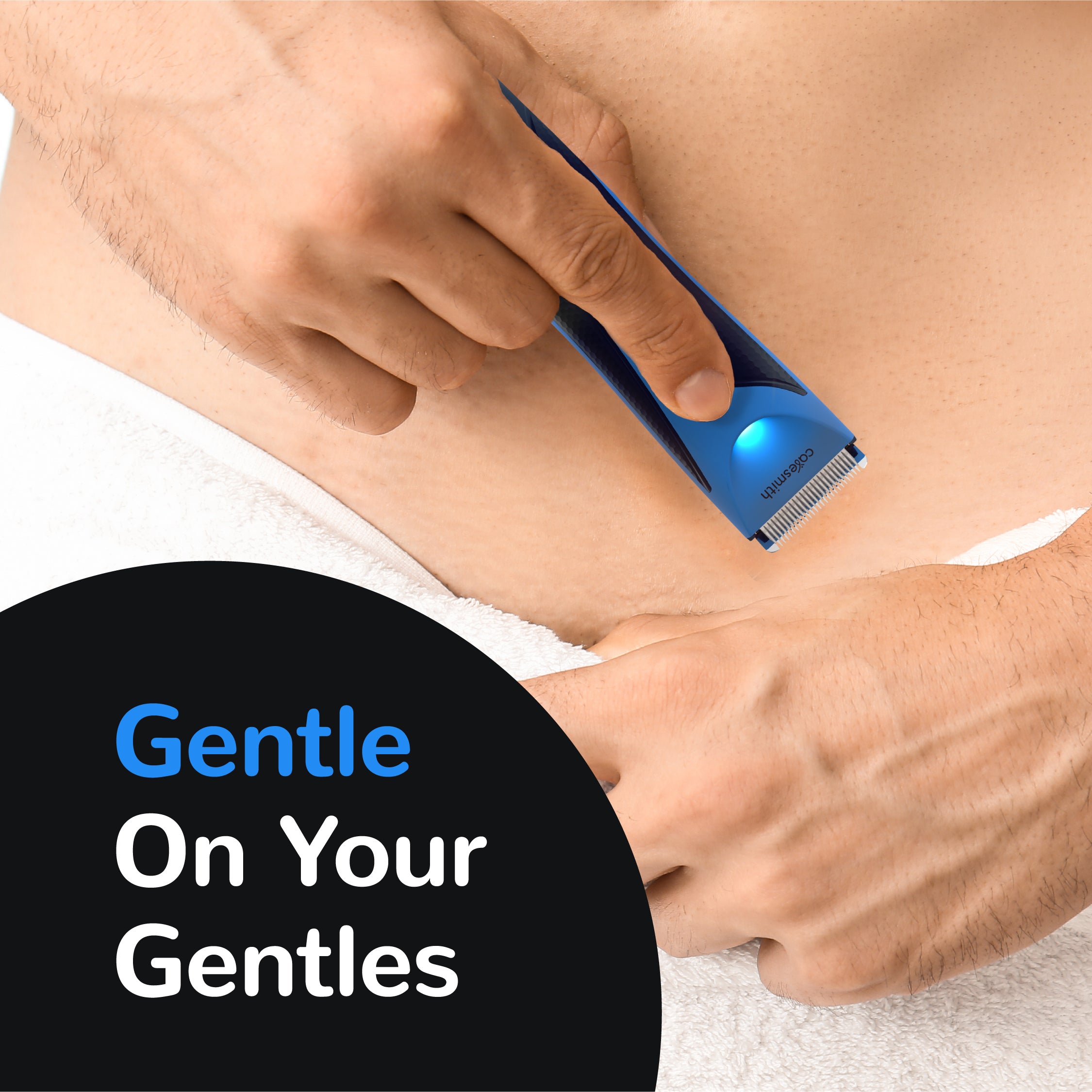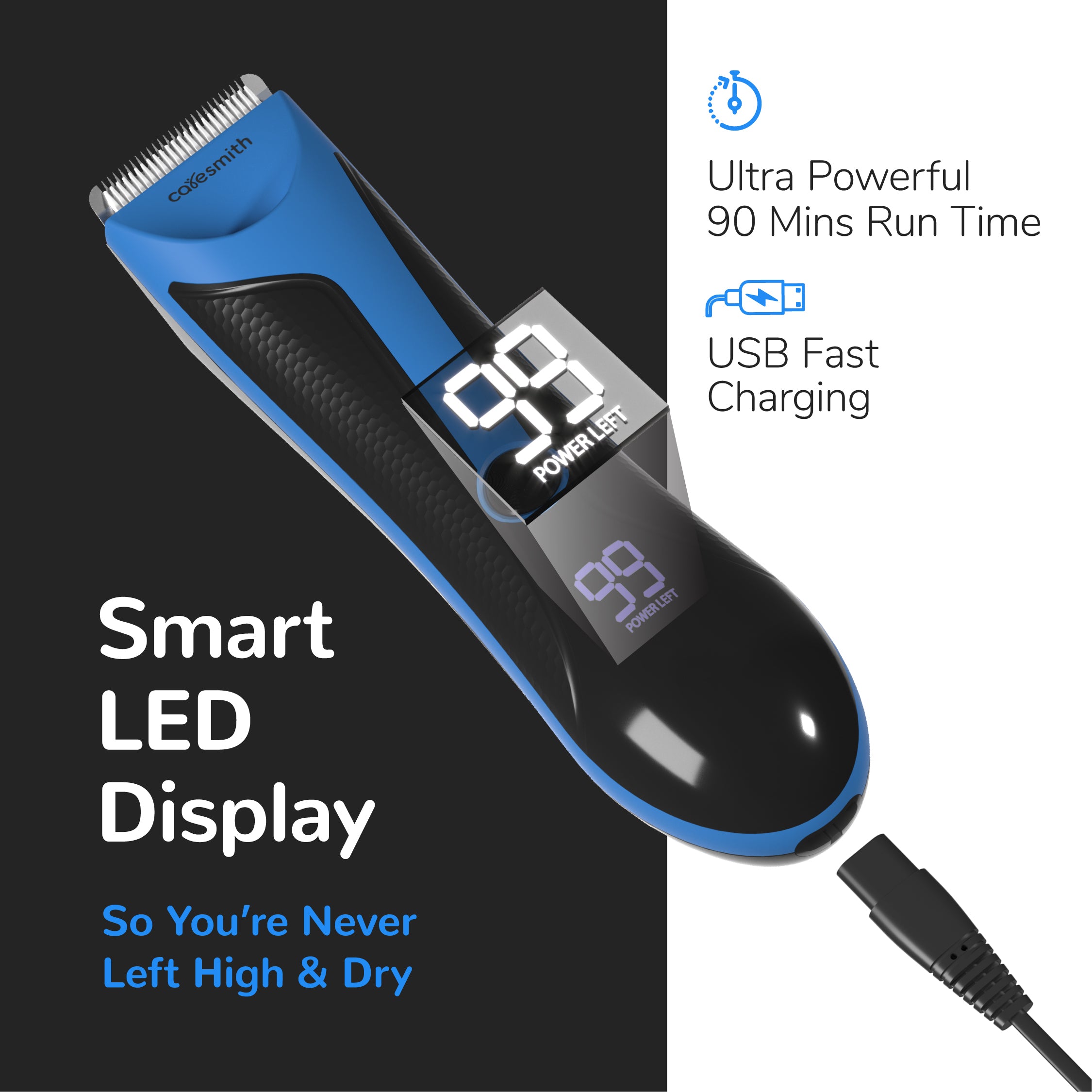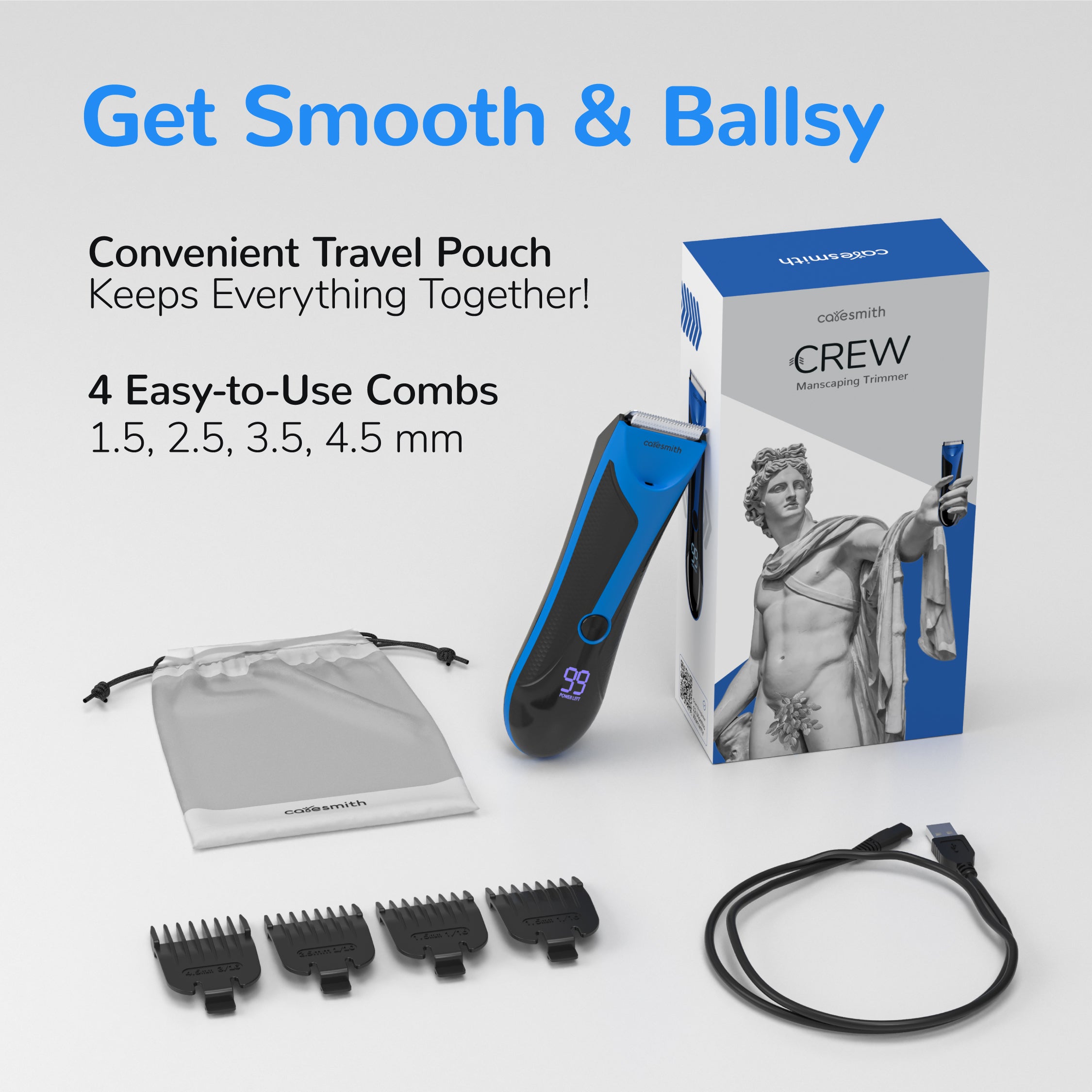 Experience precise and safe grooming with the Caresmith Crew Manscaping Trimmer for Men. Its powerful battery provides 90 minutes of cordless freedom, while 4 trimming combs and an auto torch ensure versatility and safety during grooming, whether wet or dry.
Regular price

Rs. 1,299.00

Sale price

Rs. 1,299.00

Regular price

Rs. 2,500.00

Unit price

per
1] Capacity : 600mAH
2] Rated Power : 5W
3] Rated Voltage : 5V 1A
4] Net Weight : 114g
5] Charge Time : 2 Hours
6] Working Time : Upto 90 Minutes

1] 1x Manscaping Trimmer
2] 1x USB Cable
3] 1x Cleaning Brush
4] 1x Lubricating Oil Bottle
5] 4x Trimming Combs

Using Trimmer
1] Make sure your skin is clean & completely dry before use.
2] Gently press the blade head first against your skin and begin trimming.
3] When you use the trimmer on sensitive areas, stretch the skin with your free hand.
4] When you use the trimmer on your underarms, raise your arm and put your hand on the back of your head to stretch the skin.
5] Glide the trimmer slowly against the direction of hair growth.

Using Trimmer Combs
Your Crew trimmer comes with 4 trimming combs - 1.5, 2.5, 3.5, 4.5mm which may be used to achieve your desired manscape.
1] Turn off the trimmer before loading the trimming comb.
2] Hook the comb on stainless steel edge.
3] Push the bottom of the comb onto the trimmer body until it slots in place with a click.
4] To unclip the comb, pull it from the bottom, until it unclips and take it off.

Does the work
I got the Caresmith Crew Manscaping Trimmer on 21/11/2023 i used it on my whole including the private areas. I simply says it does the work but not as excepted.
In armpit i clears hair but the hair will visible even trimmer it on "zero" . Easy to use because we won't get any cuts and not at all easy to clean hair sticks inside the trimmer a Lots not only that whiling trimming the hair splatter in so many places just it's ok ok happy or unhappy product. I won't trimmer out the hair from Bum area it technically not useful on bum area.
I believe they need to travel some more area .
Does the work over-all satisfaction 55% For the price product is ok .
We're committed to delivering on our promise with 100% dedication.