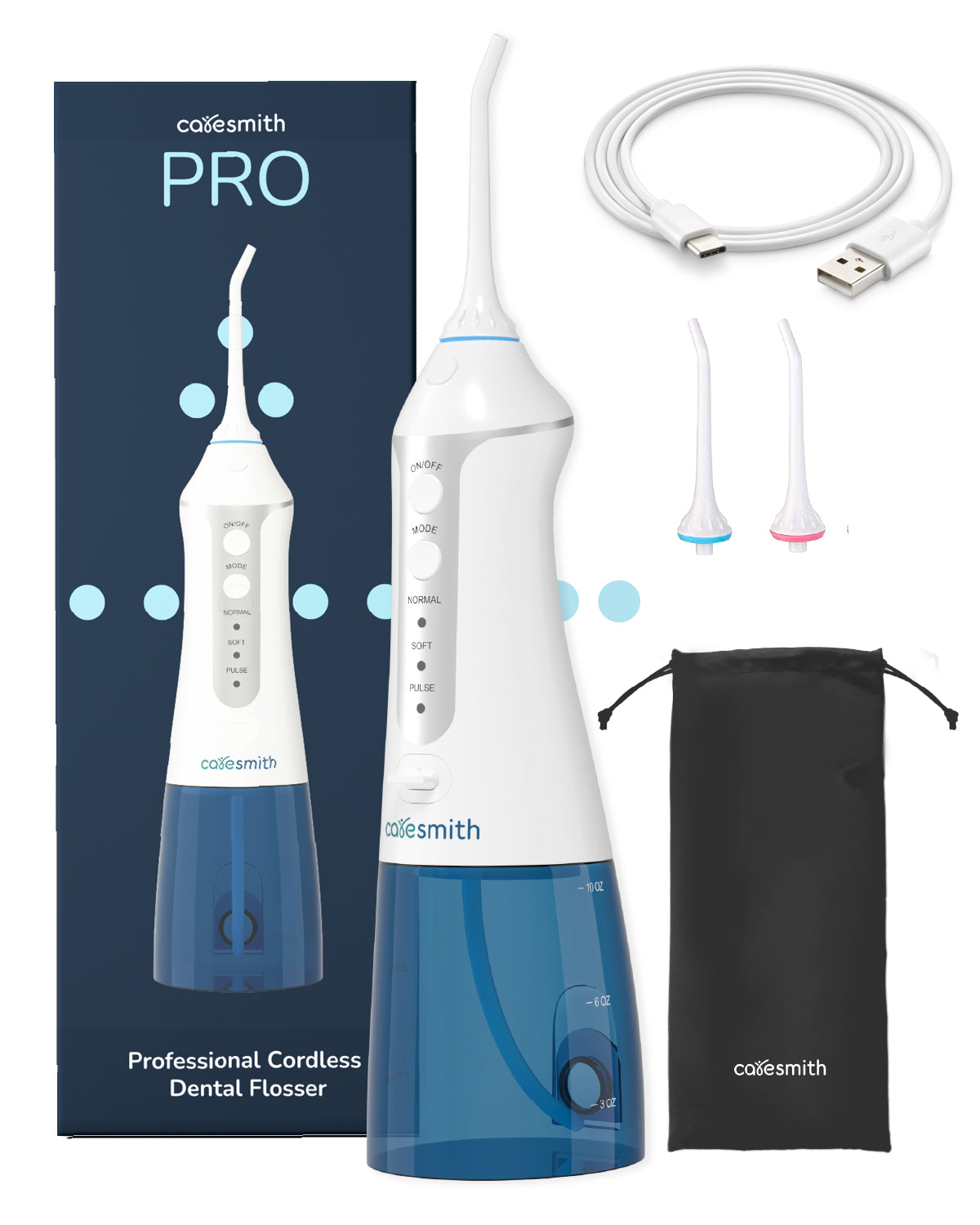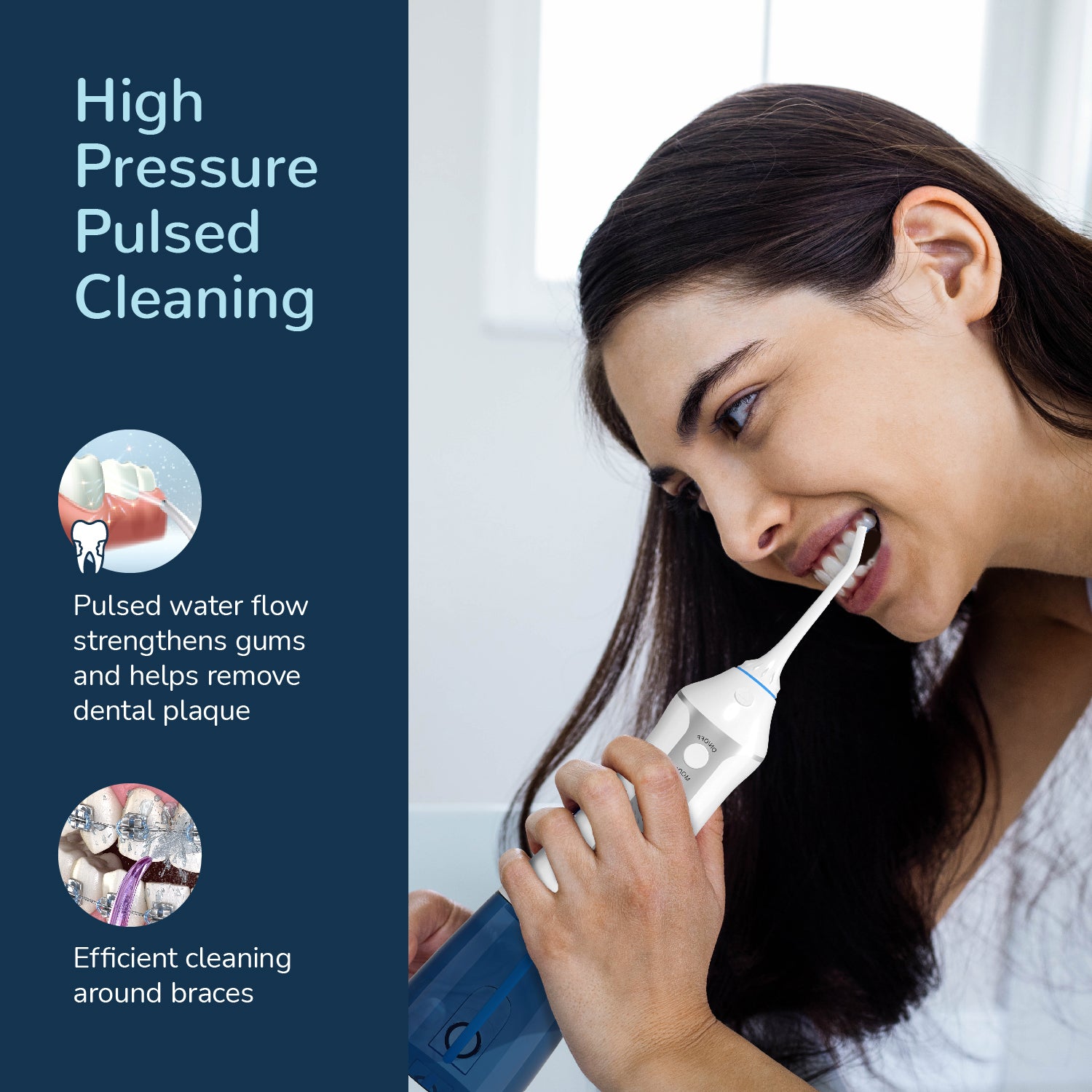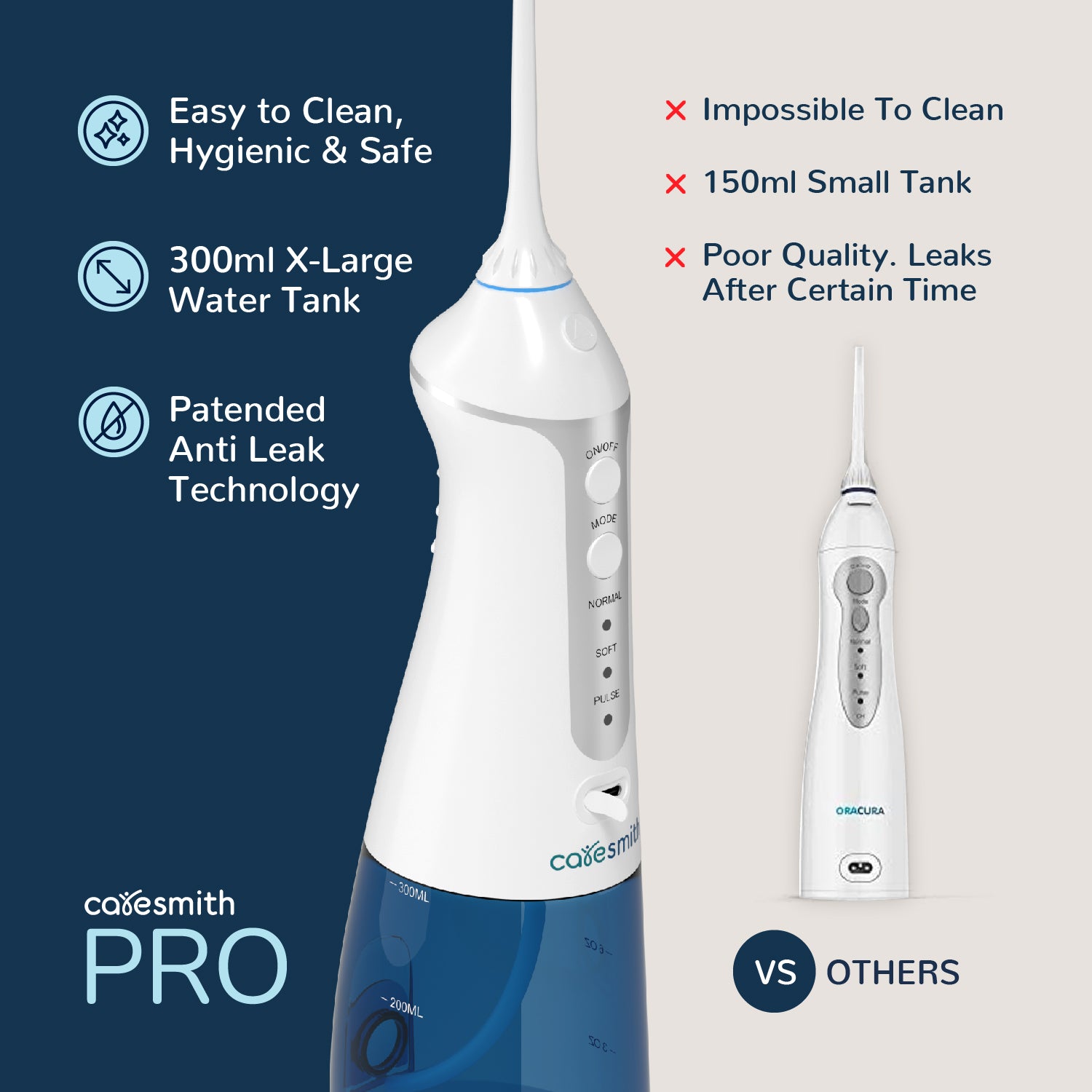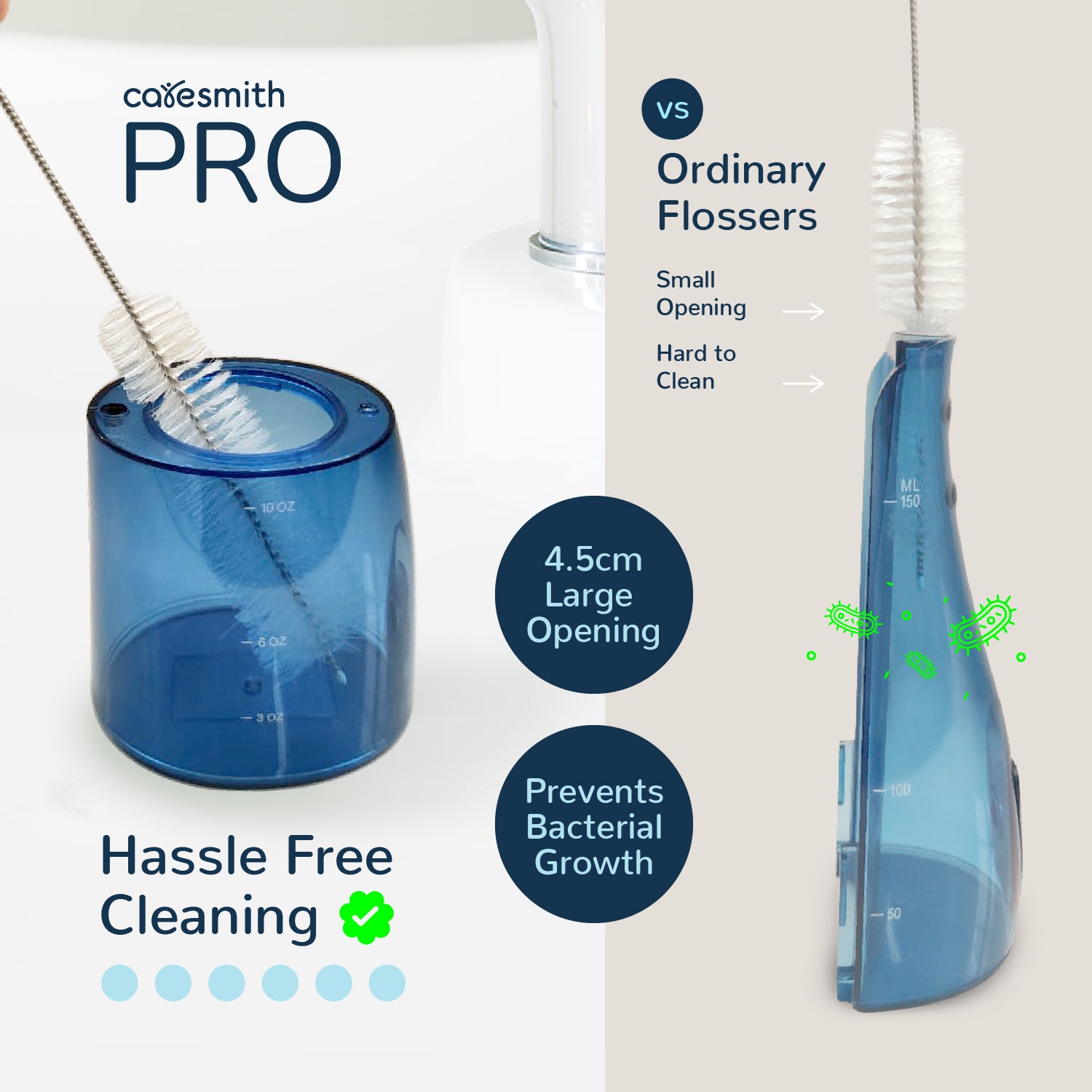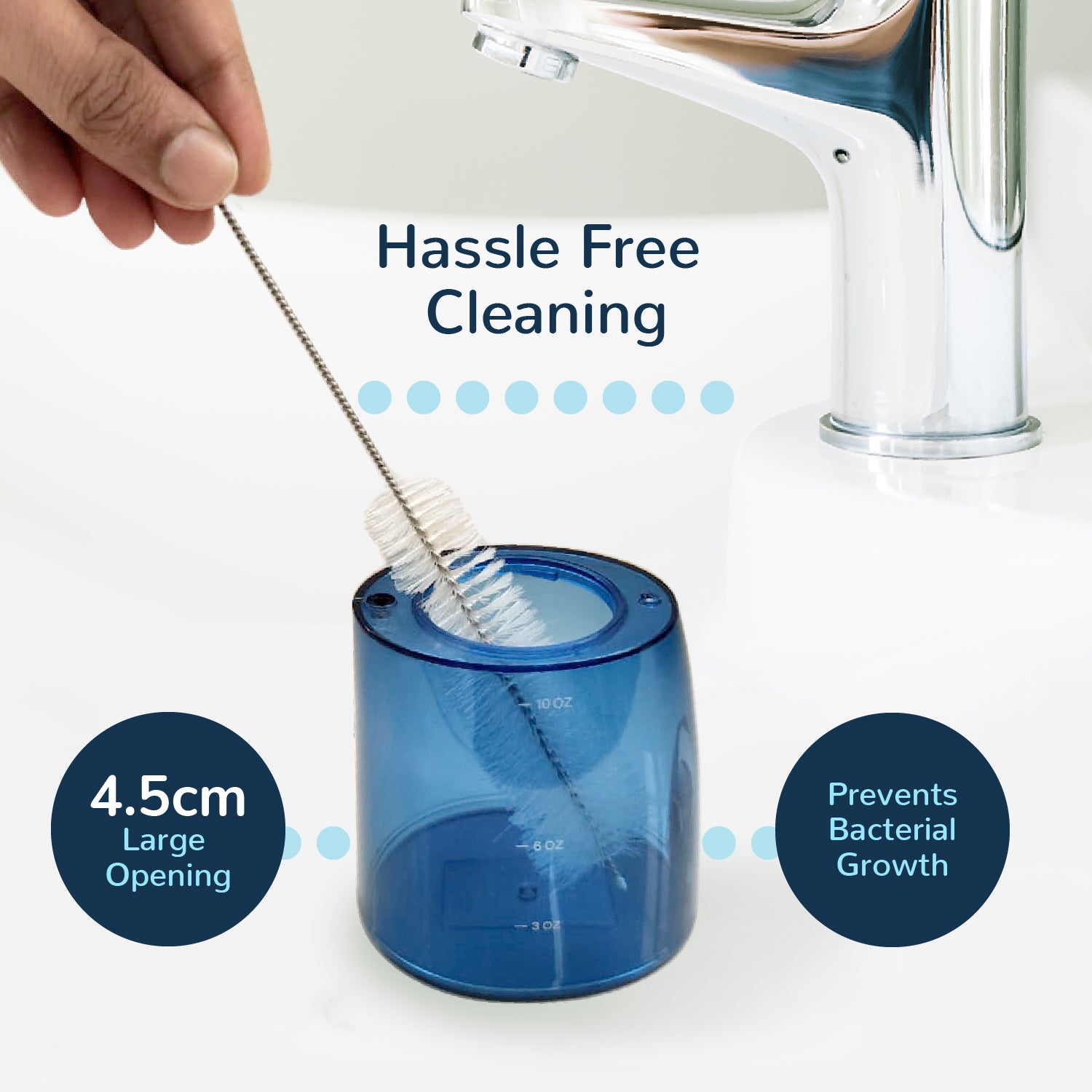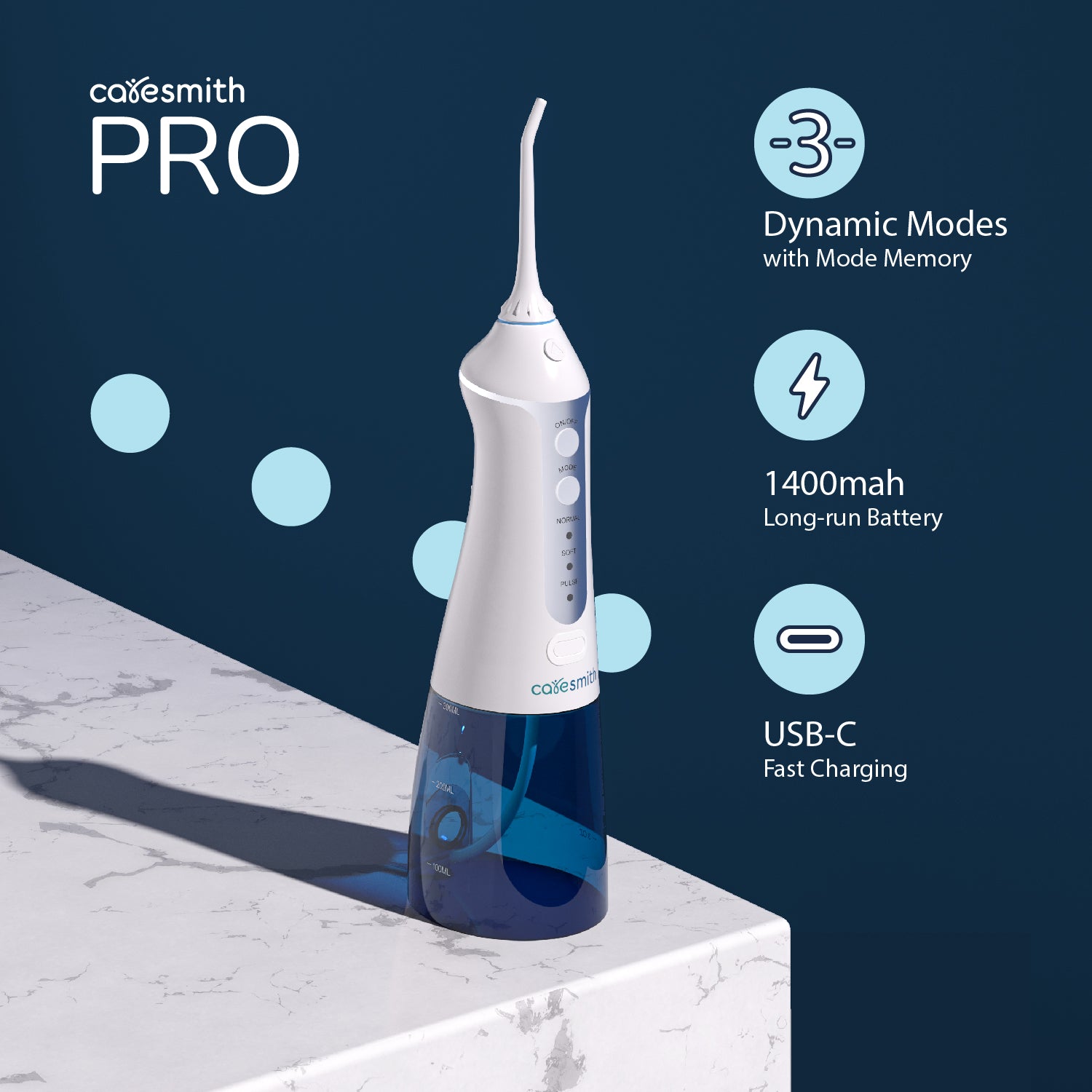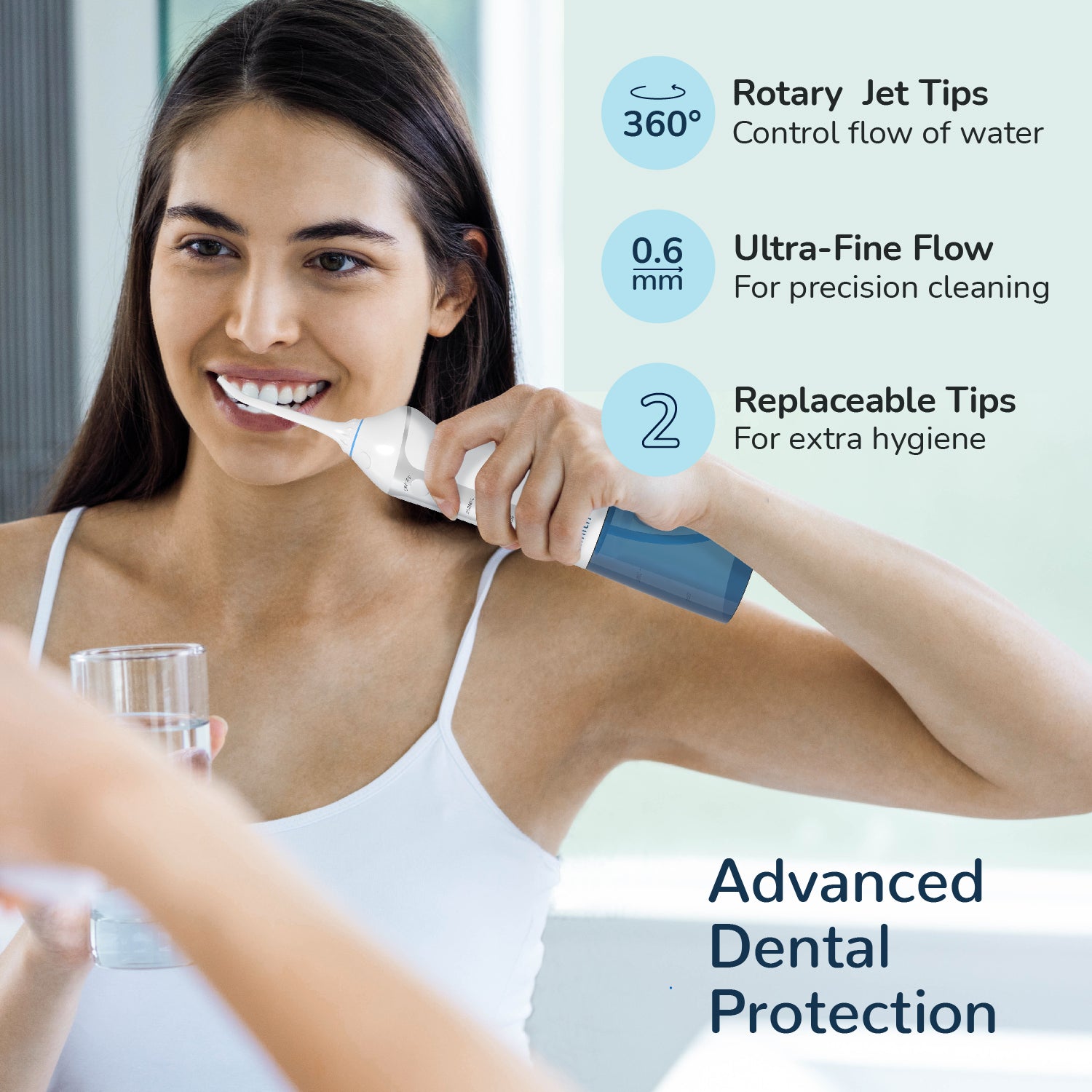 Achieve optimal oral health with the convenience of this cordless water flosser, designed for effective plaque removal.
Regular price

Rs. 2,099.00

Sale price

Rs. 2,099.00

Regular price

Rs. 5,550.00

Unit price

per
1] Battery Type - Lithium Ion
2] Battery Capacity - 1400mAh
3] Power Rating - 5W
4] Waterprood Rating - IPX7
5] Net Weight - 250g
6] Tank Capacity - 300ml
1] 2 Jet Tips
2] 1USB-C Charging Cable
3] 1 Travel Pouch
1] Step 1 : Open the water tank lid & pour water into. the tank. Close tightly.
2] Step 2 : Keeping the unlock button pressed, insert the. jet the device. To replace or remove jet tip: Please press the unlock button and then remove the jet tip .
3] Step 3 : Select your mode. By pressing the mode button and toggling between the 3modes.
NOTE: The mode can also be changed while the device s on standby. For first time users, please select soft mode in order to avoid bleeding of gums.
4] Step 4 : After you finish flossing, remove the water tank by twisting in the clockwise direction. Drain out any excess water from the tank.
Very useful
Water dental flosser is a great buy. It's gives best cleaning with maximum satisfaction. Very easy to use regularly as compared to regular flosser. Caresmith water flosser has right pressure and design to give accurate flossing result.
Nice product.Go for it.
This is my first water flosser and it is so much better than the regular dental floss.You need to learn how to use as I splashed water everywhere when I used it for the first time.Now that I have learnt how to use it I am totally loving this product.The battery lasts for long. My mouth so fresh and clean after flossing.
Worth it
Really like it. Works well.
Definitely worth the buy!
Much more value for money than many of the other brands at offer while still being an absolute quality buy!
Execution of Warranty
The Caresmith Flosser was purchased in Apr 19 with a Warranty of 12+6 months.As reported vide my e mails of 24th & 25th Feb 20,the flosser has stopped working.Either the motor has gone dead or the in-built battery has packed up..within just 9-10 months of moderate,intermittent,45-60 seconds nightly use!Immediate rectification/replacement is required.As I am a senior citizen,commuting to the service center is not possible.Request early actiion.
We're committed to delivering on our promise with 100% dedication.