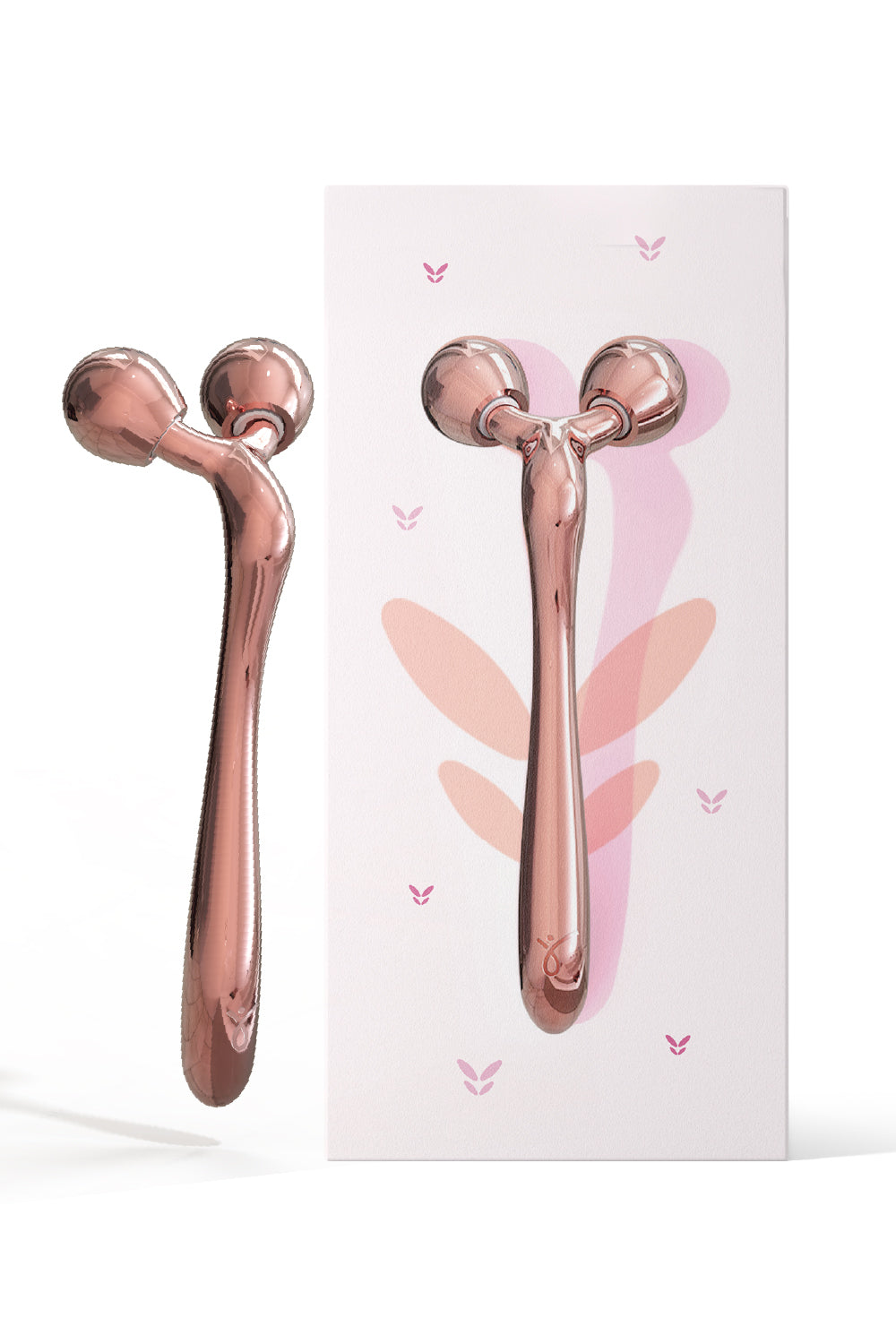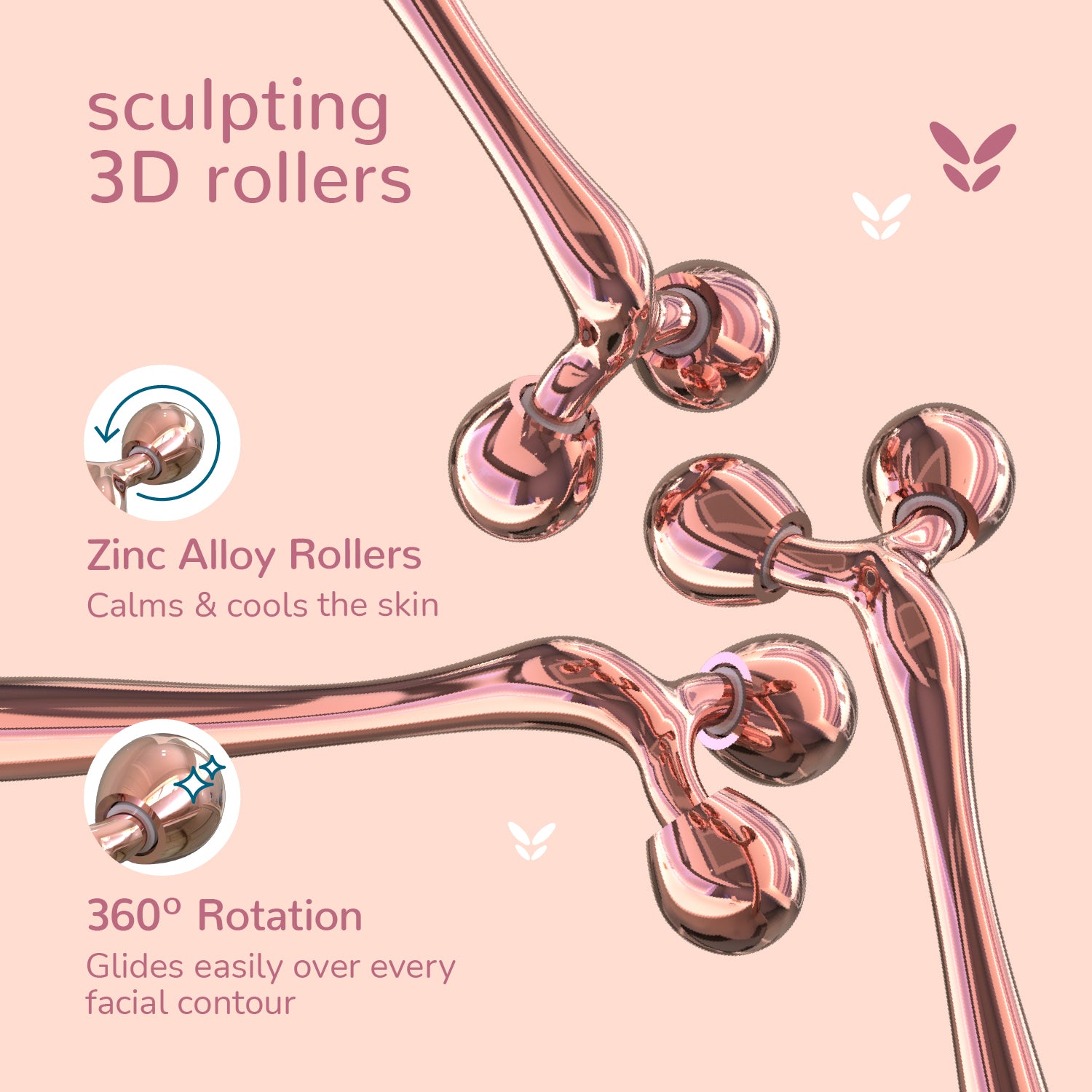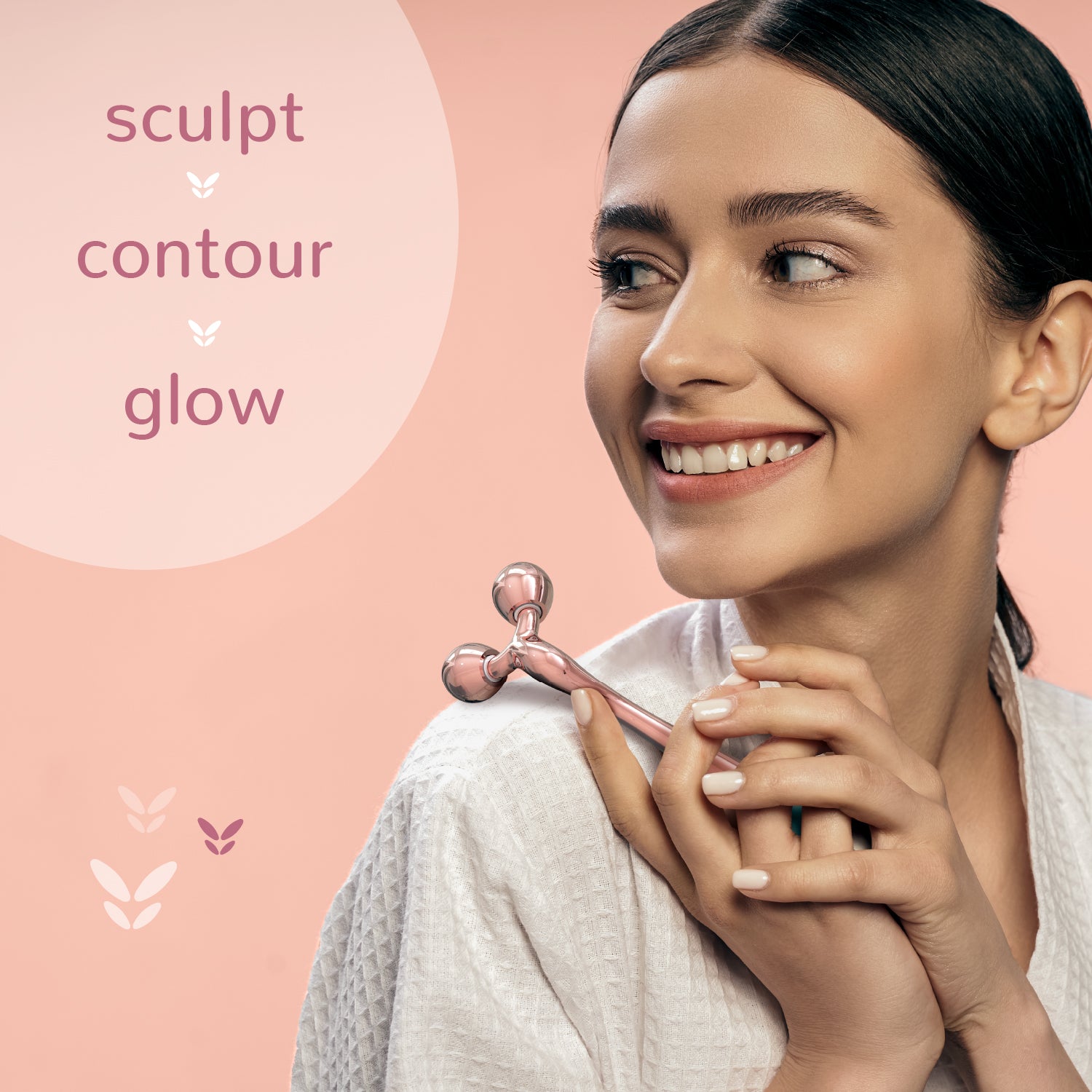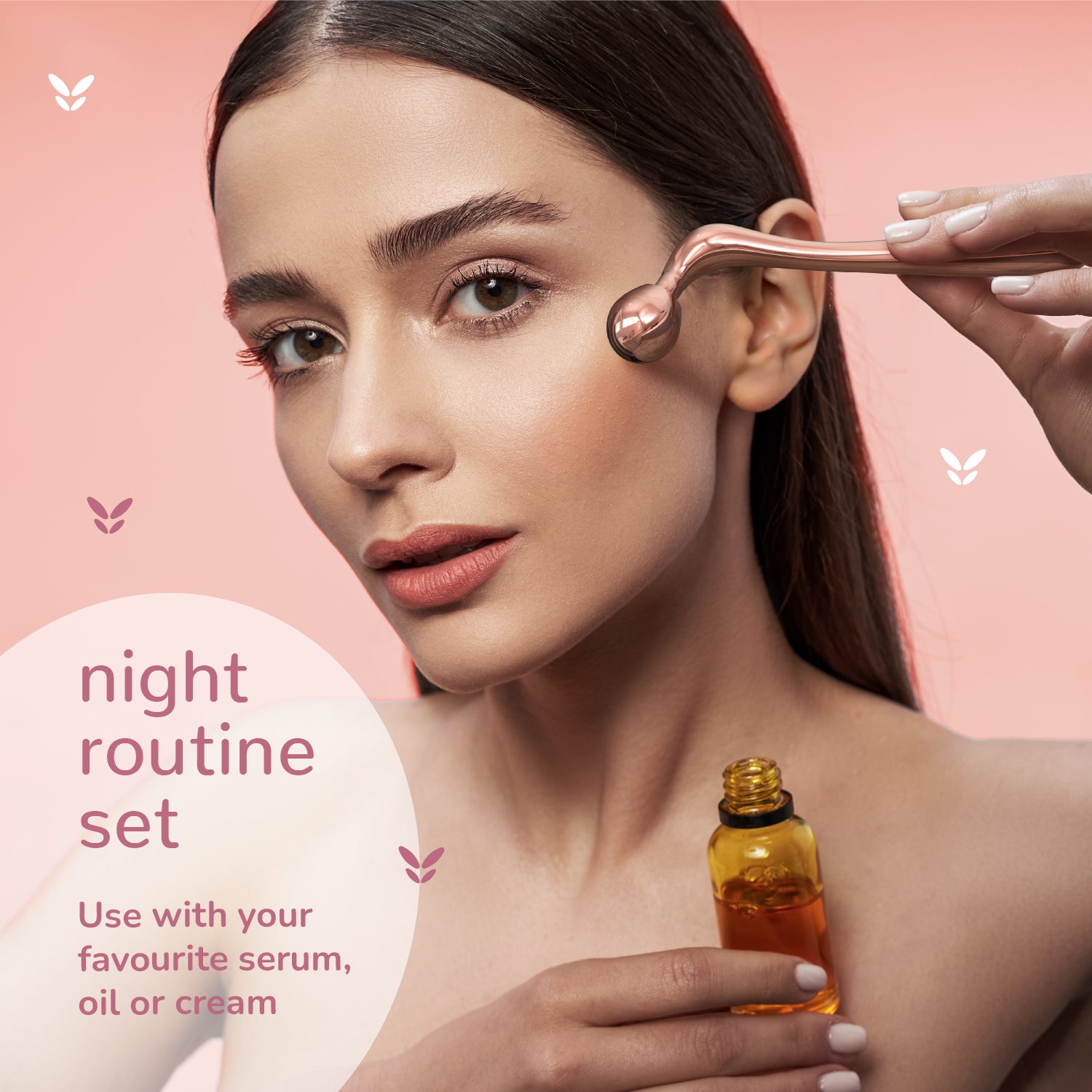 Enhance your natural beauty and facial contours with this innovative face roller that helps define your features.
Sale price

Rs. 699.00

Regular price

Rs. 2,000.00

Unit price

per
1] Rotating Zinc Alloy Rollers with 360 degree rotation.
2] Solid Metal Handle V Shaped Design.
1] 1 Face roller
2] 1 User Manual
1] Spend 15 seconds rolling each zone of your face. Apply gentle pressure while rolling along your skin.
2] Pass over the same path of skin 3 to 4 times. Pick up the roller to place it back to the starting point.
3] Repeat the same ritual on both sides of your face.
4] Use the facial roller as the last step of your routine with an anti-aging cream or lotion.
5] Neck- Roll from the base of your neck towards your chin. Chin & Jawline- Roll from your chin/ jawline till the back of the ear.
6] Cheeks- Roll from the nose out towards the ear. Forehead- Start in the middle and roll out.
Caresmith bloom
The media could not be loaded. Â Amazing roller .it is made of metal ... one can go for it .....for a perfect face countour....
Worth Buying ...!!!
Good quality , sturdy and easy to use ...Have been using it for more than a month and there is no change in its polish or colour...the metal is good and handle is comfortable to hold and useBuying it for my mom too
Oh wow!
I am just in love. How pretty is this. The weight, the quality and the hold on this one is insane. The rose gold colour is just 🔥
Great use
Really goodI recently bought this facial roller. I have been using it daily for the past few days and its been a pleasant experience. The product quality is really good. It feels like a product that you get at sephora for a few thousand rupees. The metal roller heads roll over the skin quite smoothly but would still recommend using serum or moisturizer before that for less friction. Overall, a very useful product and true to the pictures, works quite well.
We're committed to delivering on our promise with 100% dedication.